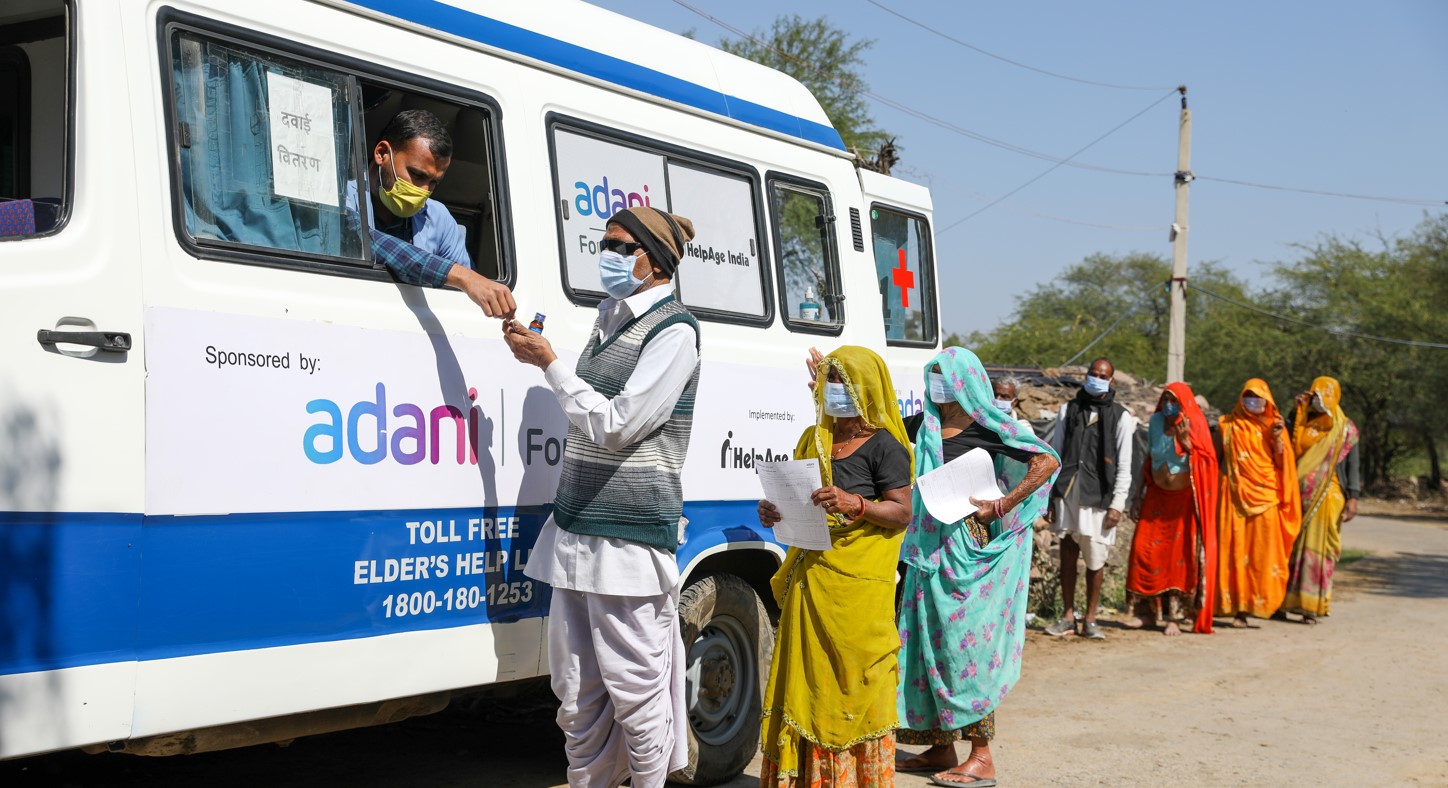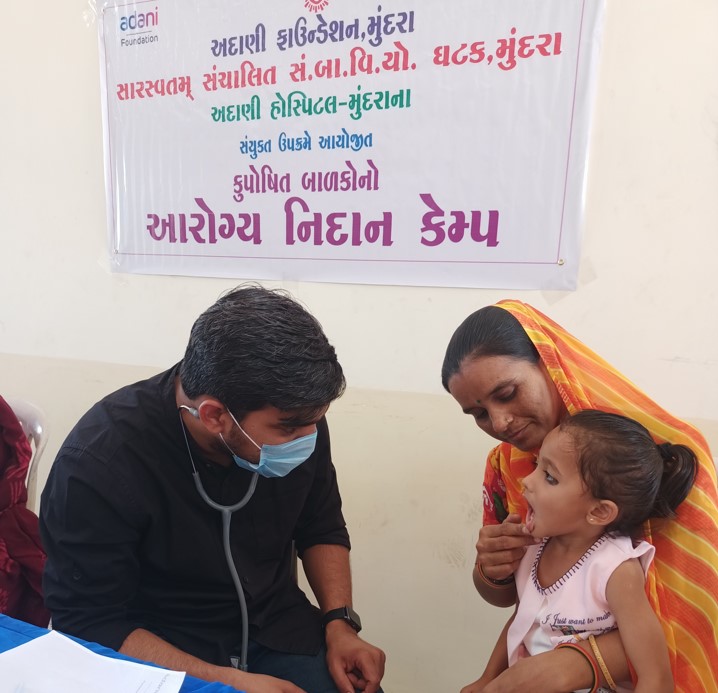 The World Health Organization defines good health as a "state of complete physical, mental and social well-being and not merely the absence of disease or infirmity". In recent years, India has made significant strides in improving its healthcare system, with increased access to medical facilities. The Adani Foundation too, has successfully reached out to a large section of the rural population in India through initiatives such as mobile healthcare units (MHCUs), rural clinics, hospitals and wellness centers, general and specialized health camps, and much more.
The Foundation's vision of extending equitable healthcare services to the most needy sections of the society has led to the establishment of our presence in 5,675 villages across 19 states in India. In FY 2022-23, the MHCUs have benefitted more than 2 lakh people with over 3.5 lakh consultations, reaching the doorsteps, thereby saving their medical costs and averting wage loss. For example, our MHCU in Shimla district of Himachal Pradesh has proven to be a boon in the hilly terrain people for 15 years now. The Adani-GAIMS hospital in Bhuj is the largest multi-specialty hospital in Kutch (Gujarat) – India's largest district, which catered to over 3.75 lakh IPD & OPD patients in FY 2022-23. At the same time, the Adani Hospital in Mundra (Gujarat) catered to over 50,000 patients.
The Adani Foundation run physiotherapy center in Dhamra (Odisha) caters to very remote areas, where such services are otherwise available only upon travelling long distances – a near impossibility for underprivileged patients to access and afford. Such need-based specific interventions become life-changing for patients like Sanjukta Mandal – she had a concussion resulting in hemiplegia, adversely impacting her left hand and leg. With physiotherapy support, she is now recovering.
Pic caption: Sanjukta Mandal
Amidst the many interventions for building a robust medical network, the importance of preventive healthcare has become largely evident. Historically speaking, the country's high burden of infectious diseases has been tackled by Universal Immunization Program. Various diseases such as measles, rubella and pertussis are now on verge of eradication whereas Polio was eradicated in 2014.
However, India is experiencing a significant rise in non-communicable diseases (NCDs) such as diabetes, heart disease, and cancer. These diseases are the leading cause of mortality, and their prevalence is projected to increase in the coming years. In this context, awareness programs and screening camps can reach a vast majority of the population and yield significant benefits in addressing such growing health issues.
The Prime Minister's Ayushman Bharat program is focused on preventive healthcare in India, promoting healthy behaviours such as regular exercise and healthy diet. Aligned with this national priority, the Adani Foundation is working actively to integrate its health resources and interventions towards expanding its scale and reach of preventive health measures.
The Adani Foundation has partnered with Apollo Foundation to cater to rural parts of Nellore district in Andhra Pradesh, covering 28 hamlets in 8 gram panchayats. The program has a major focus on health awareness through lifestyle modifications, yoga practices and conducting health screening camps. As part of this a mega health camp that it conducted in 2022, over 2000 women were screened for Cervical Cancer and 34 suspected cases were referred to medical centres for management.
When it comes to encouraging healthy diets, the Foundation's malnutrition management – Fortune SuPoshan – is conducting various community engagement activities across 13 states to raise awareness. This includes door-to-door screening and cooking demonstrations, promoting referrals to the Government's Nutrition Rehabilitation Centres (NRCs), and assisting in setting up kitchen gardens. Long before the United Nations declared 2023 as the International Year of Millets, the project has been facilitating the cultivation and consumption of various millets to ensure food security and diet diversity. It recently organized a slew of events as part of Poshan Pakhwada celebrations undertaken by the Ministry of Women and Child Development.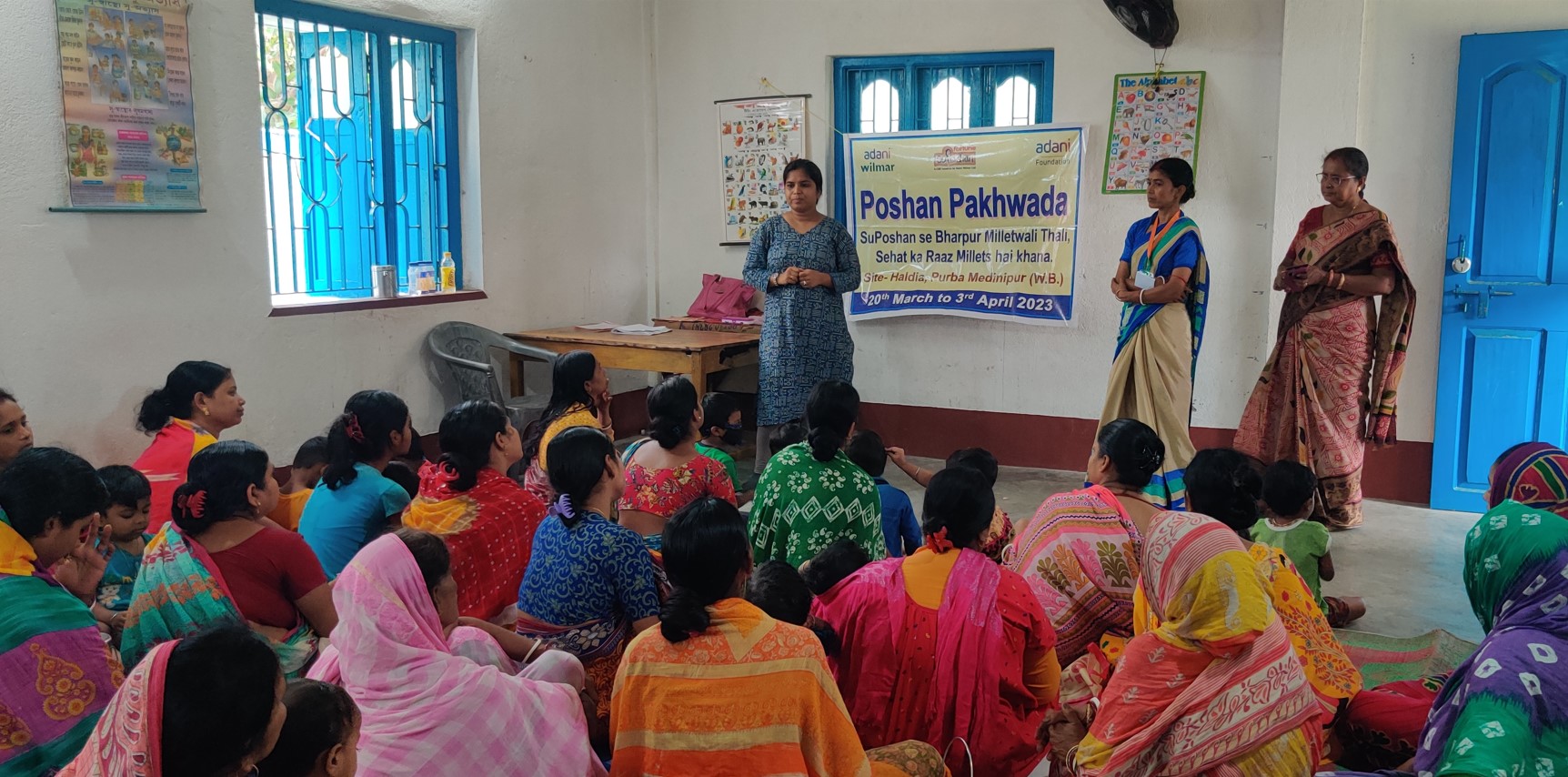 In conclusion, preventive healthcare is the backbone of public health in India – its prioritization is urgent and critical. By investing in measures to prevent illness and health conditions before they occur, healthcare providers can reduce the burden of disease and ensure healthier communities. When individuals are able to lower healthcare costs, living healthier and more productive lives, they can actively contribute to their family's and the country's economic growth and development.
Subscribe to receive latest stories, media releases and insights on from this journey of inculcating self-reliance.