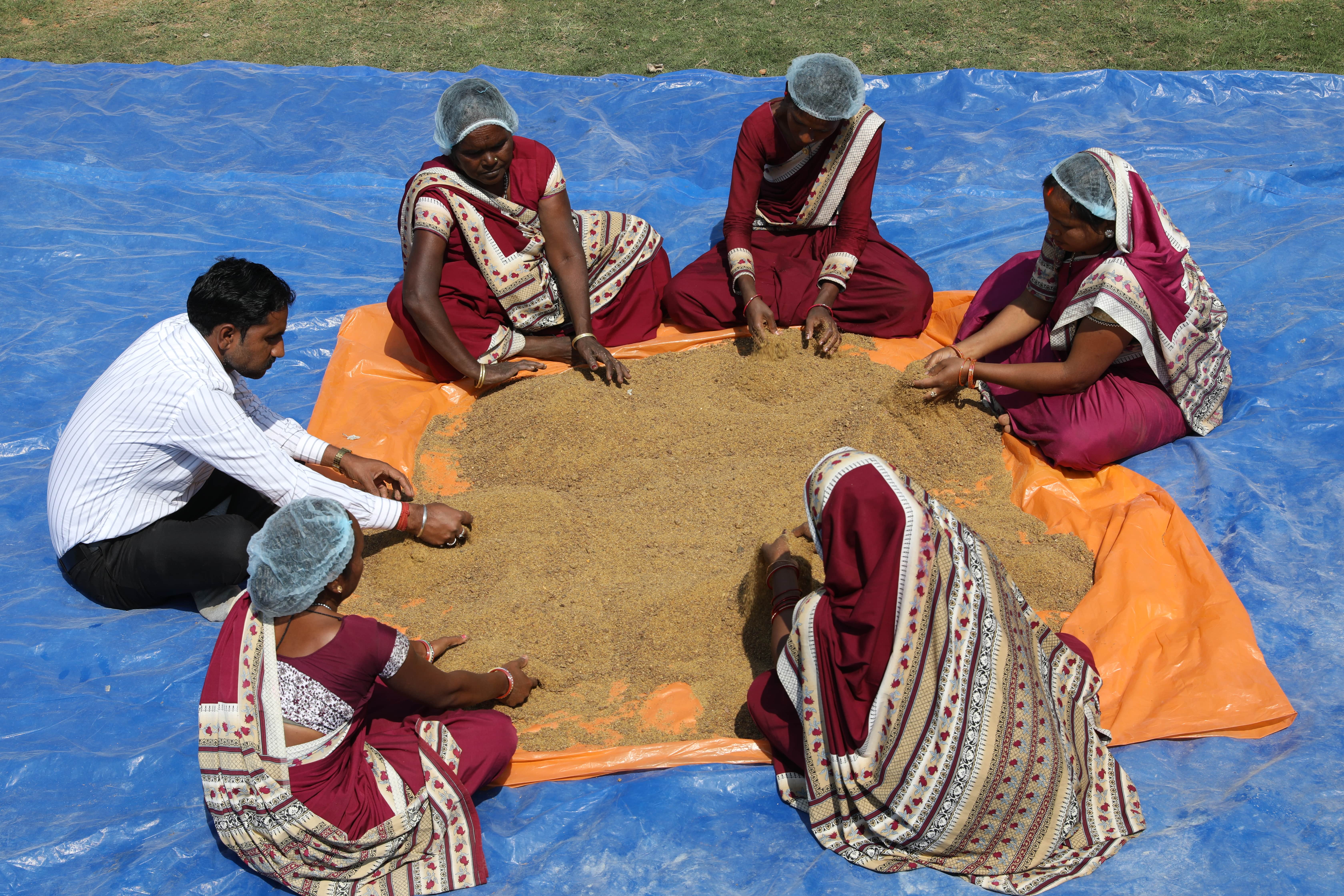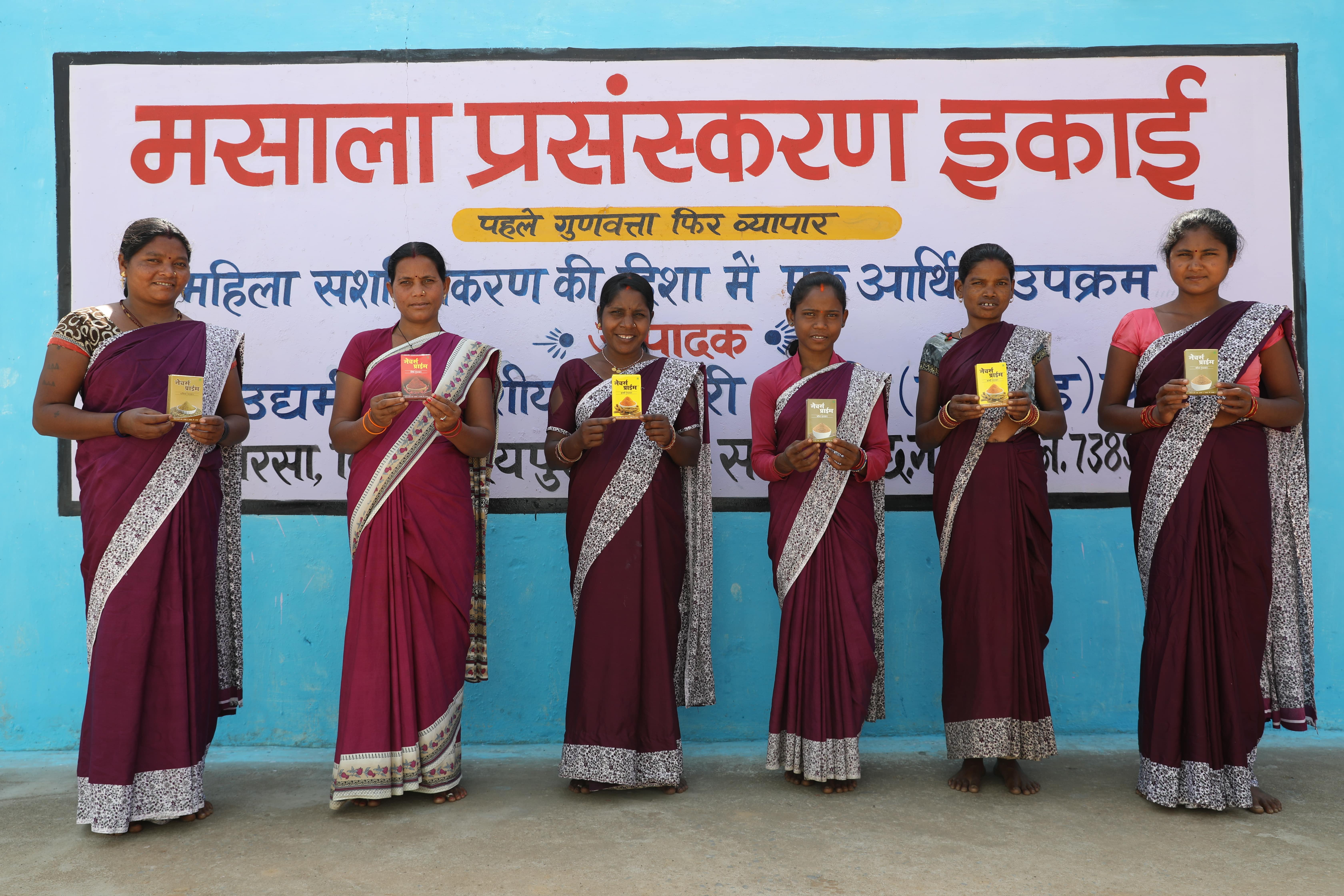 To call women a weaker sex is a libel; it is man's injustice to women. If by strength is meant moral power, then woman is immeasurably man's superior.
--Mahatma Gandhi
Gandhiji believed that women's education was as important as that of men. According to him, education empowers women to uphold their rights, enables them to get employment, improves their financial condition, and enhances their ability to care for their families.

At the Adani Foundation, we too believe in empowering women, their families, and the entire community. The women empowerment initiatives focus on providing rural women opportunity to make proper use of the choices, opportunities, and spaces available to them.

Keeping this in mind, a women's empowerment initiative was undertaken at the CSR site of Surguja in Chhatisgarh through formation of Mahila Udyami Bahuddeshiy Sahkari Samiti (MUBSS). The women's cooperative was initiated with the goal of "empowering rural women through skill development for gainful economic engagement and enabling them to command dignity in society and their institutionalisation in Women's Cooperative Society for their socio-economic development". It focuses on creating a multidimensional impact on the lives of the rural women by mobilising them into cooperative society and enhancing their capability and risk-taking capacity. The ultimate goal is to improve the social and economic status of the families of the women associated with the cooperative society by providing better education, better health and hygiene and social cohesiveness and harmony.

MUBSS was formed with 250 women of 5 villages and activities such as spice grinding, sanitary pad production, vermicomposting, mid-day meal, white phenyl production and wheat grinding were implemented to empower them. The project has provided livelihood support, enhanced skills of SHG members and improved their social status in villages. The women are economically engaged through MUBSS and earn a monthly income in the range of Rs 3,000 to 12,000 depending on their skills and working ability. They utilise the money to buy personal assets. It helps them to be financially self- reliant.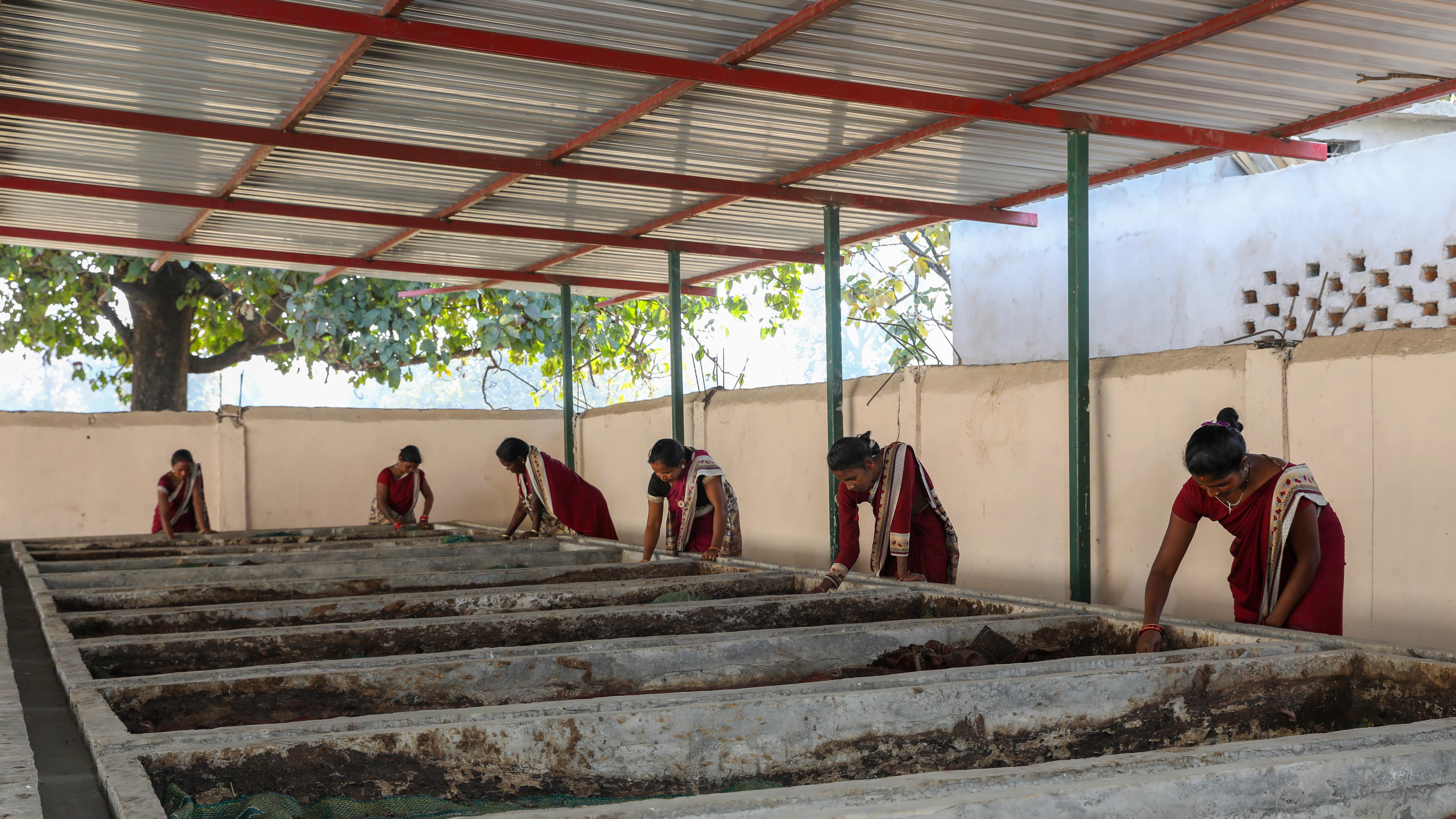 The tangible impact of the project can be seen in the employment of women and the generation of a source of revenue. There has been a shift towards healthy and hygienic behaviour in the community, which can be substantiated by the increase in the use of toilets through the interactions and awareness generation of the women selling phenyl. Also, with the production of sanitary pads by the women's cooperative, about 80% of women have started using sanitary pads, reducing the incidences of diseases. It has promoted social, financial, and economic inclusion. The cooperative formation has also led to the social empowerment of the women by increasing their access to public services, negotiating power, and improving food security, health and nutrition.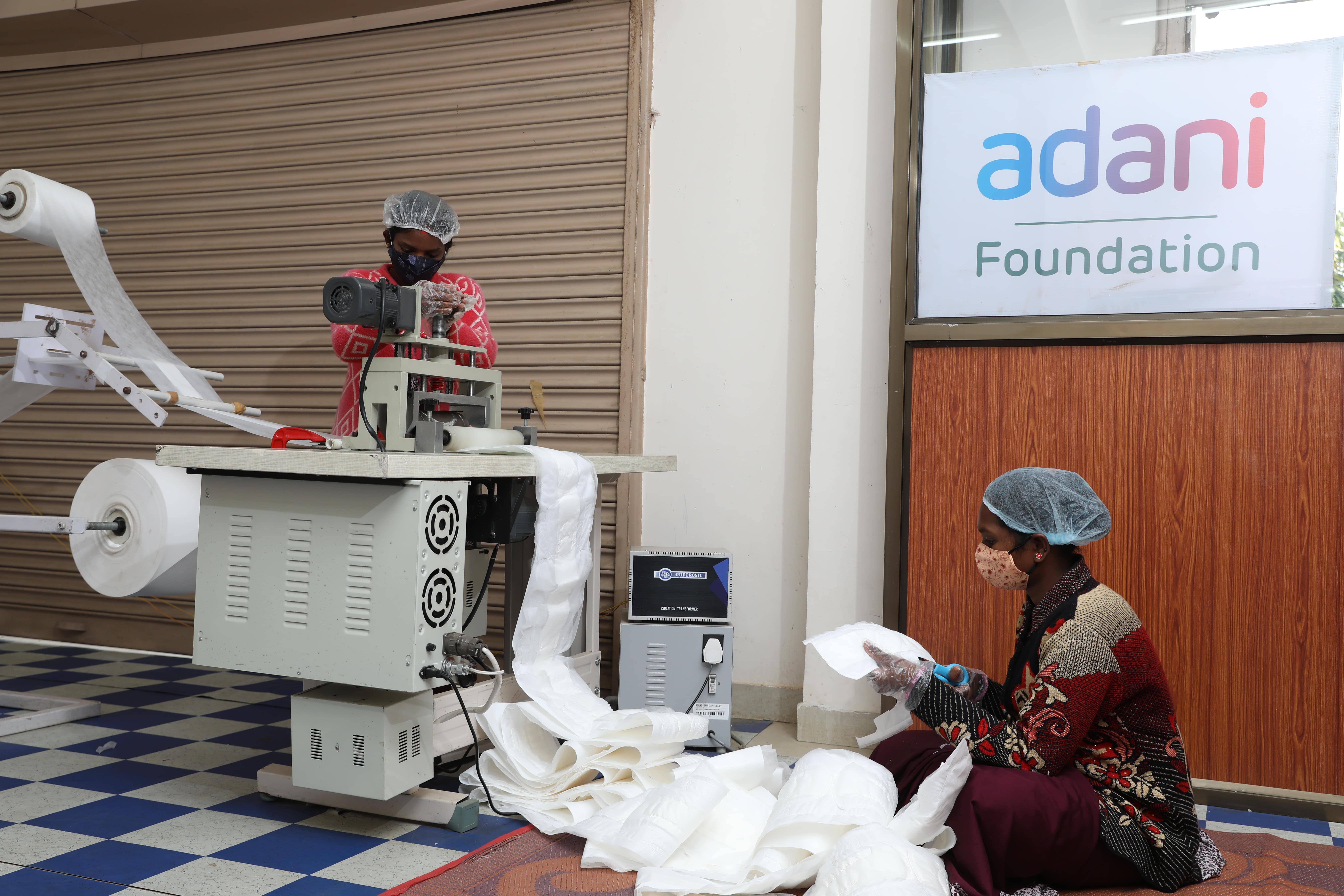 Women's cooperatives have played a crucial role in empowering rural women, ensuring them easier market accessibility, services, resources, education, and more inclusive and sustainable business models, thus contributing to rural areas' social and economic development.
Mrs. Amita Singh, from homemaker to cooperative chairperson, says the journey of self-reliance was not an easy one. Before she joined MUBSS, she was confined to only four walls of her household. She was dependent on her husband to fulfil all her needs and expenses, and at times, being a woman, she had to compromise on her wishes and dreams. She became self-reliant after joining MUBSS. More than 100 women have been economically empowered under her leadership. She is pro-actively leading the movement of women's empowerment and plans to engage more and more women in this initiative.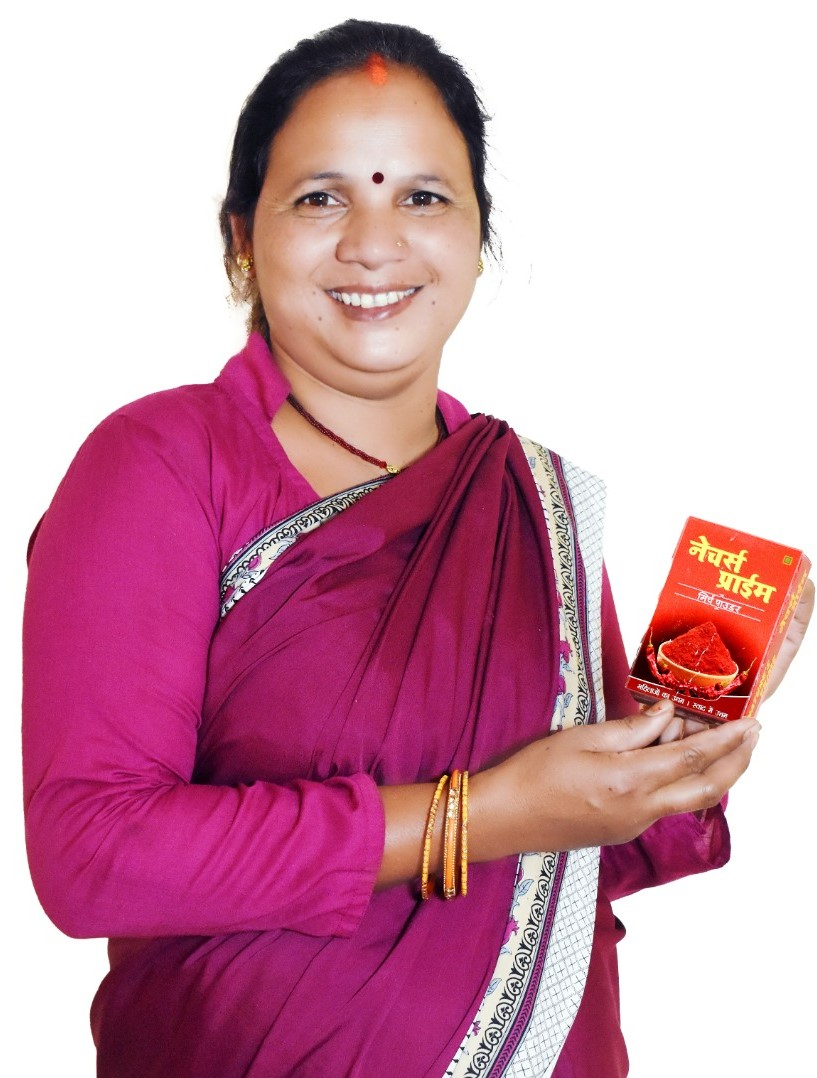 Another such role model of self-reliance is Mrs. Bandhan Porte. Her journey has been a remarkable one and has played a crucial role in the formation and institutionalisation of MUBSS. Alongside working to engage more and more women through this initiative, she also focused on her transformational journey. She completed her education and is currently pursuing an MSW so that she can contribute more towards her pledge to improve the lives of rural women and their social and economic empowerment.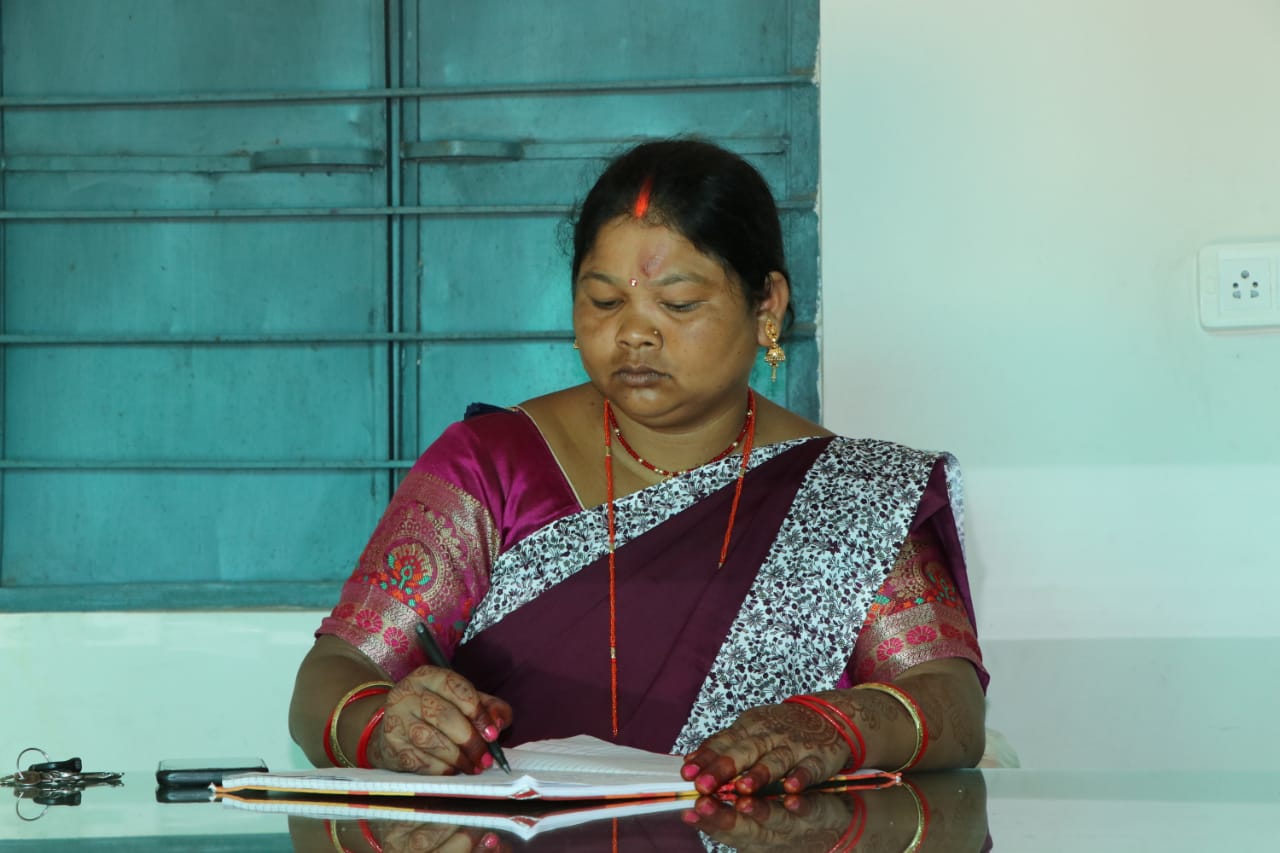 Mrs. Savitri Armo, another dynamic woman from Ghatbarra village, holds an important place in MUBSS. Being a widow and a mother of two small kids, she had the sole responsibility of taking care of the educational needs of her kids and even had the responsibility of her in-laws. Seeing her courage and dedication, MUBSS entrusted her with the responsibility of being the head of the phenyl making unit. After being trained in the production process of phenyl, Savitri now leads a team of four members. Her dedication and hard work serve as an inspiration for other women to come forward and engage in economic activities.
Besides economic empowerment, these women are also working towards the social transformation of the community in the areas of health, sanitation, and education through organising various campaigns and awareness programmes. MUBSS, under the guidance of the Adani Foundation, is working in the area of education of rural children, with a special focus on the needy and poor, by leveraging their own resources and pooling in those of the community. They are running a residential education facility, Naunihal Shikshan Ashray, at Salhi village. They are also facilitating women's SHGs to get into social entrepreneurship for income generation by producing and selling social need-based products like sanitary pads, white phenyl, and handwash. Alongside the production, they are also sensitising the target community through their health awareness programmes and campaigns.
Subscribe to receive latest stories, media releases and insights on from this journey of inculcating self-reliance.