A film about Adani Foundation's journey of bringing smiles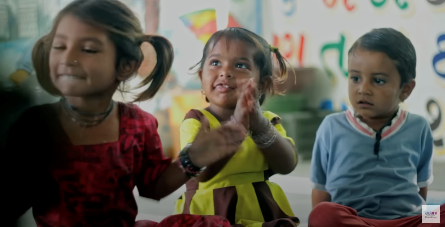 Taking inspiration from the Gandhian philosophy of trusteeship, the Adani Foundation strives to create sustainable opportunities. It does so by facilitating quality education, enabling the youth with income-generating skills, promoting a healthy society and supporting infrastructure development.
With an aim to contribute to the holistic development of communities, the Adani Foundation is contributing to the global agenda of meeting Sustainable Development Goals (SDGs).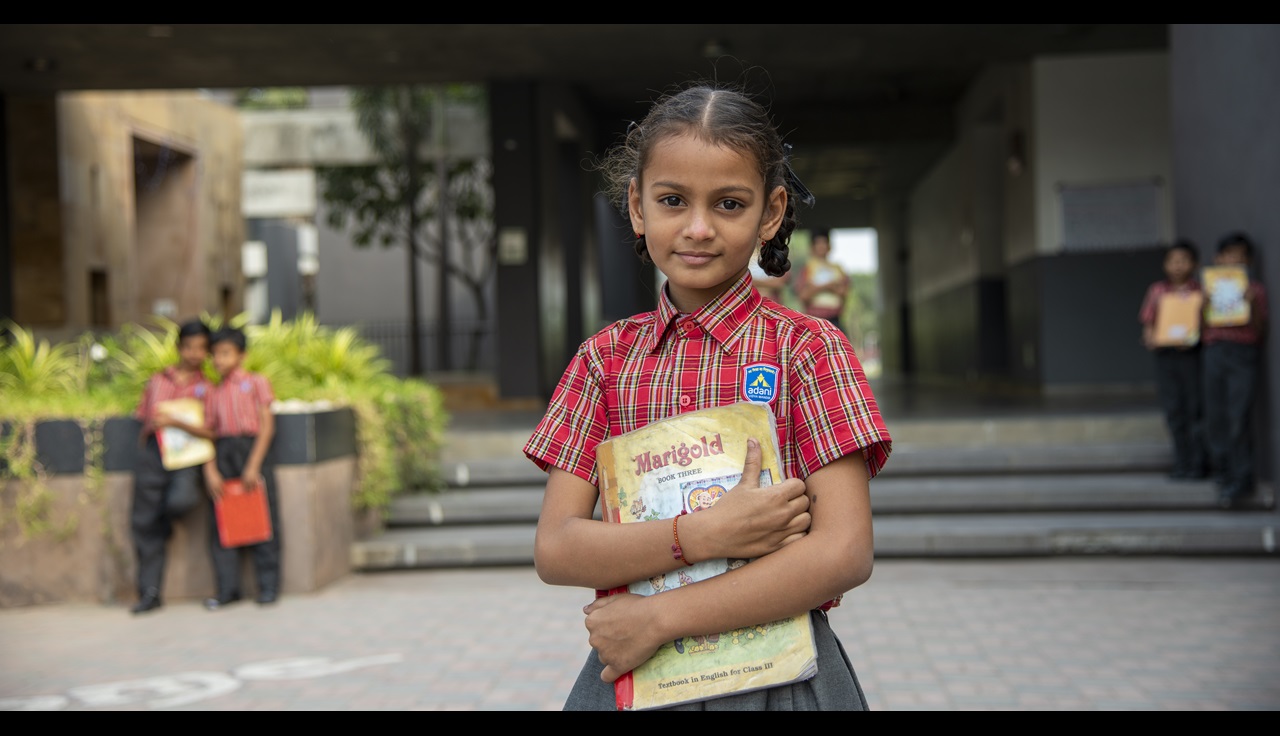 #StoriesOfChange
Our initiatives aim to reach remotest corners of India and engage local communities to equip them in becoming self-sufficient. Synergies between these initiatives are ushering in development that is sustainable and impacts that are measurable.
Our Reach
Our Initiatives go beyond the regions where our Adani Group businesses operate.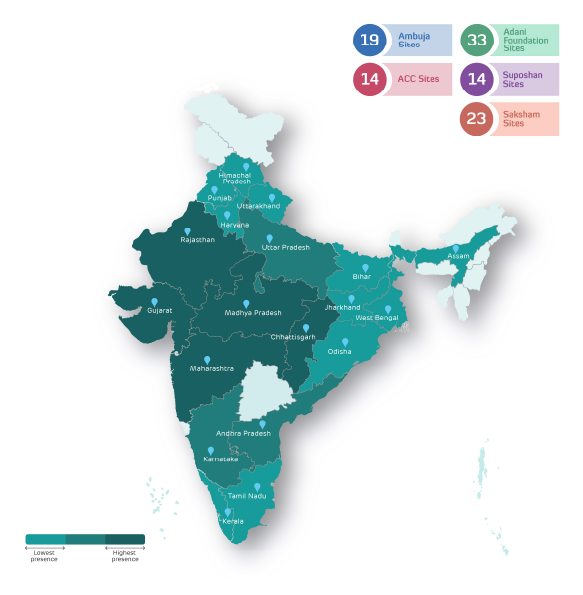 Our People-
Who make it happen
Our commitment to touching people's lives with #HealthForAll in our business regions remains strong. For that, we have our #HeroesAtWork like Sheetal Patel from Adani Foundation to thank. Watch the inspiring story of her team of Sanginis under #ProjectSuPoshan doing their bit to uplift the society and the nation at large by transforming the health of communities in Gujarat's Narmada district.

Our People-
Who make it happen
When Umendra Sahu, #AdaniFoundation, visited a small village in Chhattisgarh, he realised there was a lot of unused land being wasted affecting the income of the villagers; so he decided to do something about it. This is a story of one of our #HeroesAtWork who inspired an entire community to rise above its potential and make the best use of the land. Umendra is one of those precious few who showed the conviction to bring in a real change and find the hero within, paving the way for more to follow.

Our People-
Who make it happen
Smiling children, empowered women, successful entrepreneurs and healthy communities- this picture of self-reliance is painted by one of our #HeroesAtWork, Pankti Shah. Bringing a difference in the lives of many, her goal at Adani Foundation is to take development beyond economics and help communities lead a meaningful life.