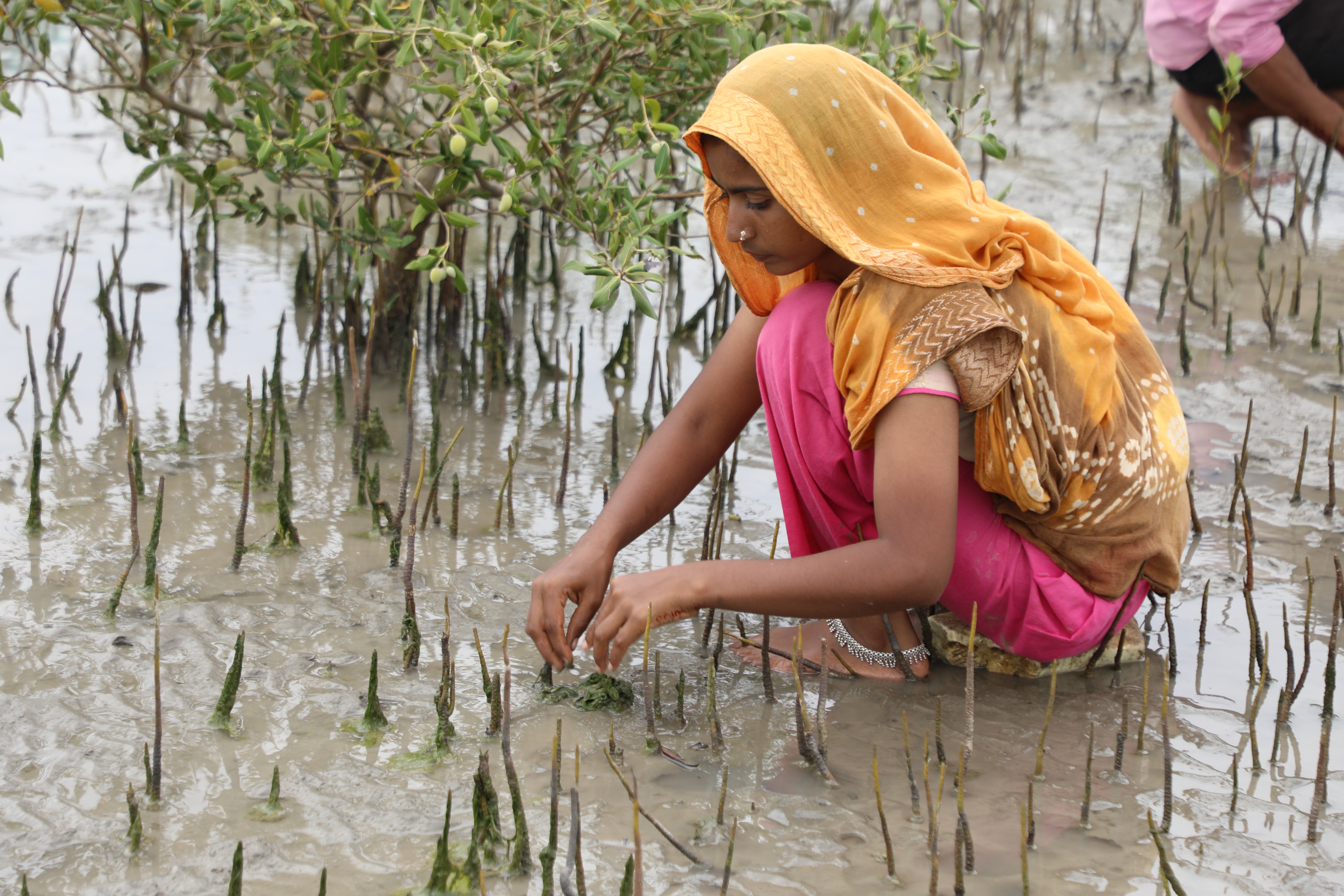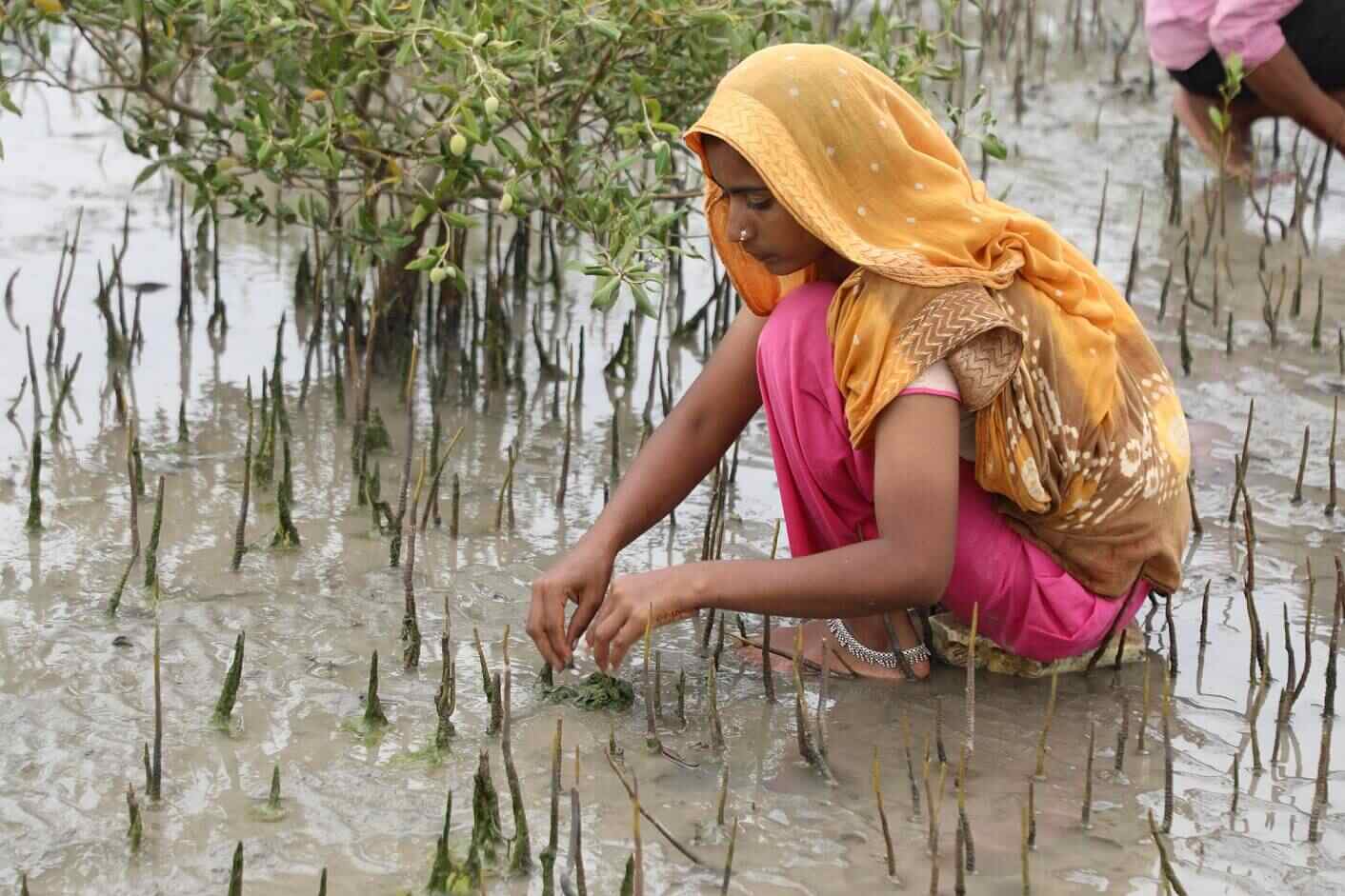 For fishermen, life revolves around the sea, fishes and the fishing nets – one such settlement of fishermen is in the coastal village of Mundra in Gujarat. It used to lack access to even the most basic infrastructure. Even though the fishermen community has been fishing here since 100 years, they did not have facilities such as shelter, means of transport or access to potable water. Naturally, their topmost concern was always related to their equipment which is essential for them to earn a livelihood. As for the rest, they would make-do with temporary arrangement and survive.
Most of the fishermen borrow money to buy or rent fishing nets. Since, the nets are very critical for their livelihood, they are usually charged high amounts by the money lenders and renters. Also, as it is a recurring expense on buying, renting and maintaining the nets, they get caught in a vicious circle of debt. Further, due to lack of financial literacy, the fisher-folk usually do not save for buying or mending of nets even though it is an integral part of their livelihood. Their income is just enough to make ends meet, so they are unable to afford the costs of replacing the nets. There was a real need for them to develop a habit of saving but that had to be preceded by having some extra income which will allow them to save.
To address this issue and enable the fishermen community to rise above these circumstances, Adani Foundation started providing them with a one-time financial aid up to Rs. 10,000/- for procuring equipment. The fishermen utilized the amount for procuring various kinds of fishing nets, ropes, boya and other equipment required for fish sorting and vending. Further, Adani Foundation's investment in the fields of infrastructure like building sorting sheds and fitting solar lights has come as a boon for the community.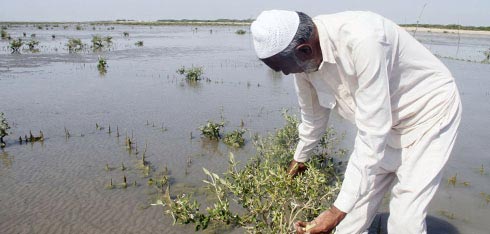 "With financial support from the foundation, I could not only come out of the debt trap, but the Janashree Bima Yojana also covered me from further risks. My sons were also facilitated to continue their studies in high school.," - Yakub Hasan Manjaliya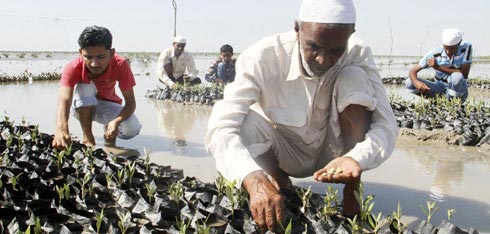 Proper homes have been built for all fishermen families and drinking water provision is also made. A mobile healthcare unit visits the community on a regular basis through which doctor consultation, free medicines and optimum medical care are ensured. A concrete road has been constructed for ease of accessibility. Earlier, only 30-40% children in the community would enroll in and receive formal education. Today, the number has increased to 80-85%. By providing 100% scholarship to girls and 80% to boys, parents are encouraged to send their children to school in the hope of their bright future. The balwadis and the Adani Vidya Mandir in Bhadreshwar are a blessing for their children, securing educational opportunities.
As is the case with all fisher-folk, Yakub is usually self-employed for a period of 7-8 months during which he resides in the coastal settlements of the fishing community. For the rest of the year, when he is unemployed, he returns to his village. With Adani's investments in Mundra, the communities can now look for opportunities beyond fishing. Under an initiative to protect and preserve the coastal environment, mangrove nurseries were established and plantation projects were undertaken. In order to make the projects a resounding success, the local fisher-folks were involved during their off-fishing season.
Thus, the continued direct and indirect support to the fishermen for their livelihoods and their families has improved the community's overall standard of living. With young members of the family enrolled in formal education, they are hopeful of a promising future.
Subscribe to receive latest stories, media releases and insights on from this journey of inculcating self-reliance.