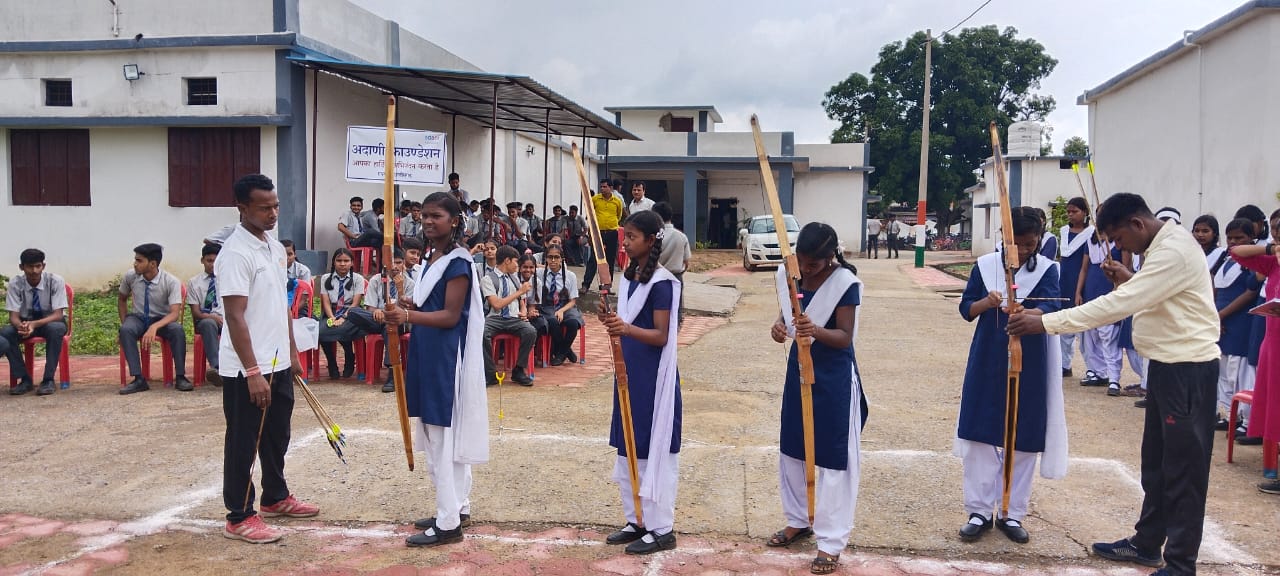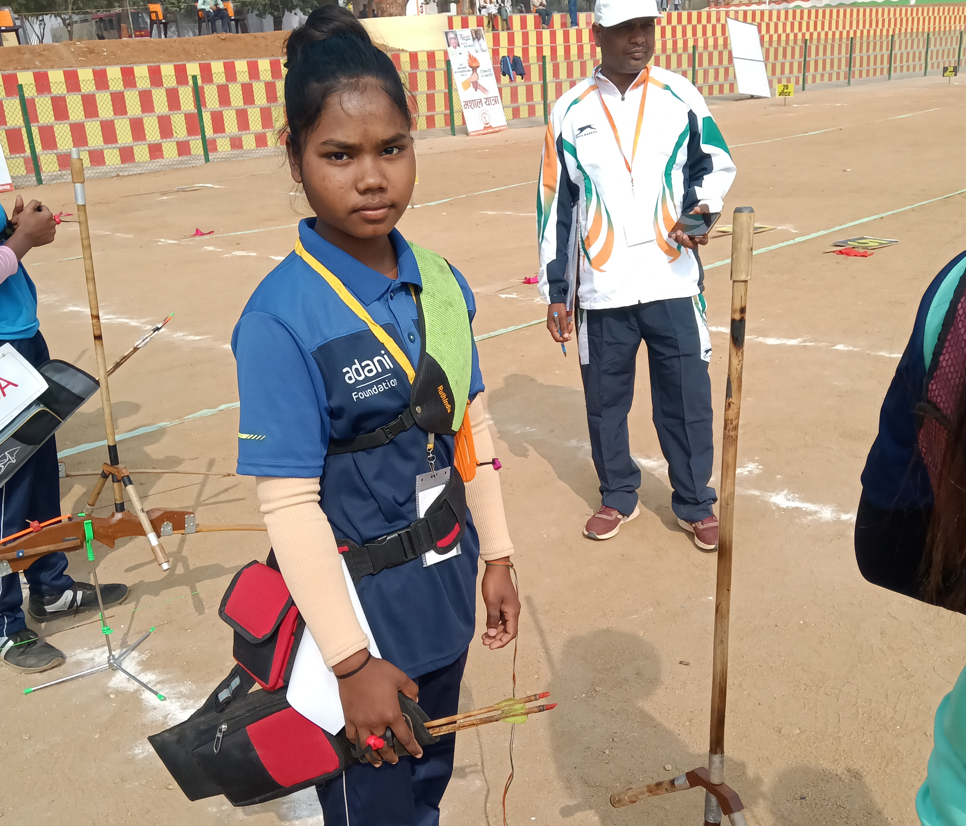 Archery is a famous Olympic sport. In the present day it remains only a sport, but in ancient time, archery was a way to survive – it was used for self-defence, hunting, and warfare. In November 2022, Union Minister for Tribal Affairs Arjun Munda said that the government has decided to set up 100 archery academies in India to promote archery amongst tribal children.
Take for instance the 16-year-old Arti Birhor who belongs to the Birhor community – a specially protected, primitive tribe of Chhattisgarh. Her home is in the Kachkoba village of Tamnar block in Raigarh. Their settlement of about 28 homes is located a little outside of the village and includes other Birhor families who are completely dependent on the forest for sustenance as well as livelihood. In January 2023, Arti competed as an archer at the 23rd Janjati National Sports Meet held at Sonbhadra, Uttar Pradesh. For her and the 11 other girls and boys who competed at this national level competition, it was more than a dream come true.
The above mentioned Tamnar area of Raigarh district is a tribal dominated area surrounded by forest and hills. Here, the Adani Foundation is carrying out comprehensive social development programmes which includes free education & coaching support for children, skilling & livelihood development, and healthcare & infrastructure development. Seeing that the tribal children here are traditionally fond of the sport of archery, the Adani Foundation curated an intervention focused on harnessing their natural talent through coaching and other facilities.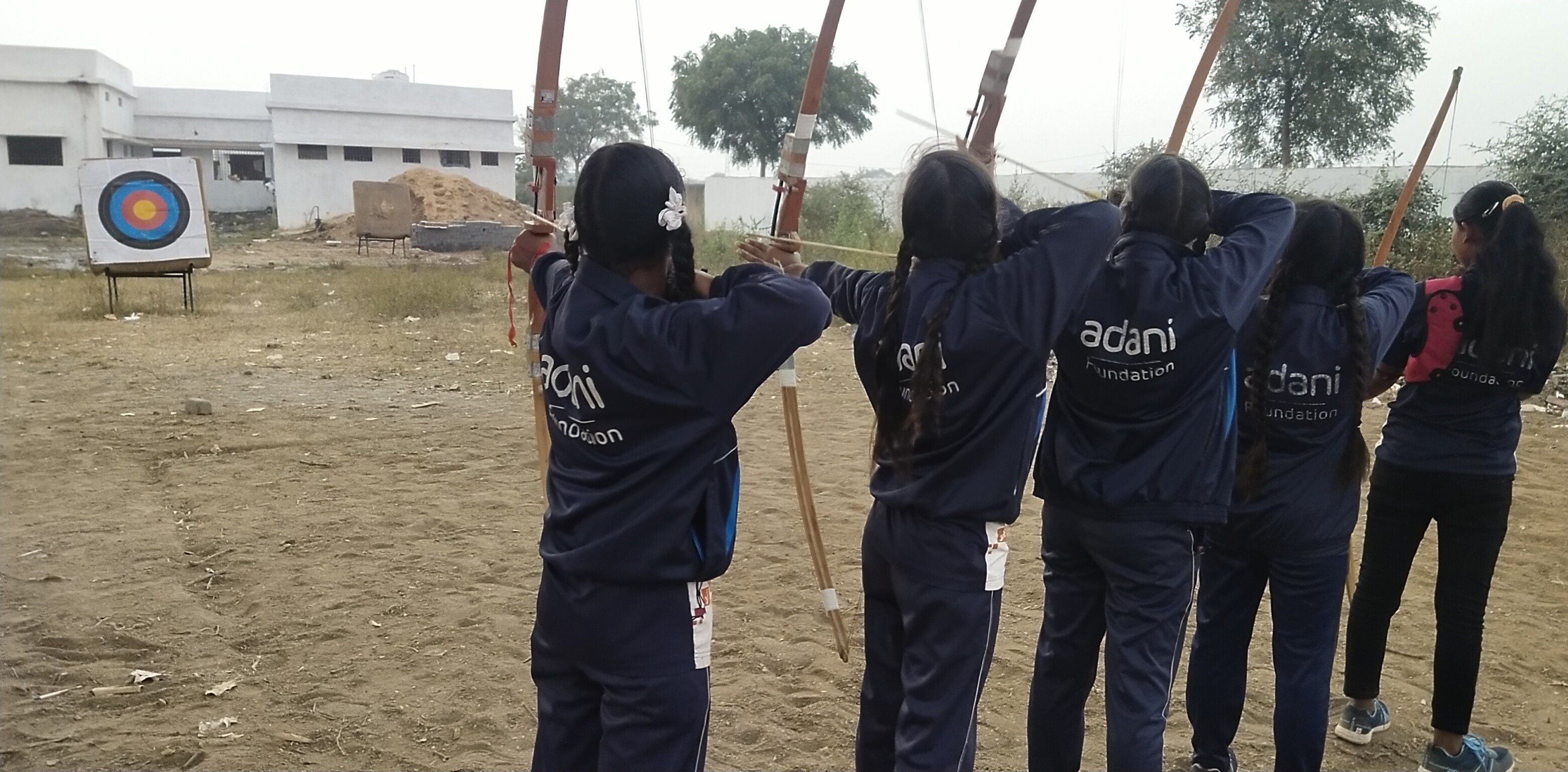 The training has been started by the Foundation in Government Atmanand School Tamnar with the aim of motivating tribal children to take the archery game more seriously. Children under 17 years of age studying in different government schools were identified and enrolled in the same school of Tamnar – 16-year-old Arti Birhor was one of them. This marked the beginning of archery training for 12 tribal children in August 2022. In this sport, bow and arrow are used to hit a target which is at a distance of 70 meters (for recurve) from an archer and a target is 50 meters (for compound). The bow in compound is bigger and modern, due to which it is easy to release the arrow, while the bow in recurve is simple and traditional, due to which there is some difficulty in releasing the arrow and it also takes strength. Apart from physical strength, mental focus is also an important factor. Archers are trained in physical qualities as well as meditative aspects.
When the first opportunity presented itself, a total of 5 children excelled and were selected for the divisional level archery competition. Then 3 children were selected at the state level, out of which the players secured 11th, 16th and 17th position. Further, a total of 9 boys and girls in the age group of under 14 and under 17 years were selected for the National Janjati Sports Meet 2022-23, organized by Akhil Bhartiya Vanvasi Kalyan Ashram which is affiliated to the Archery Association of India.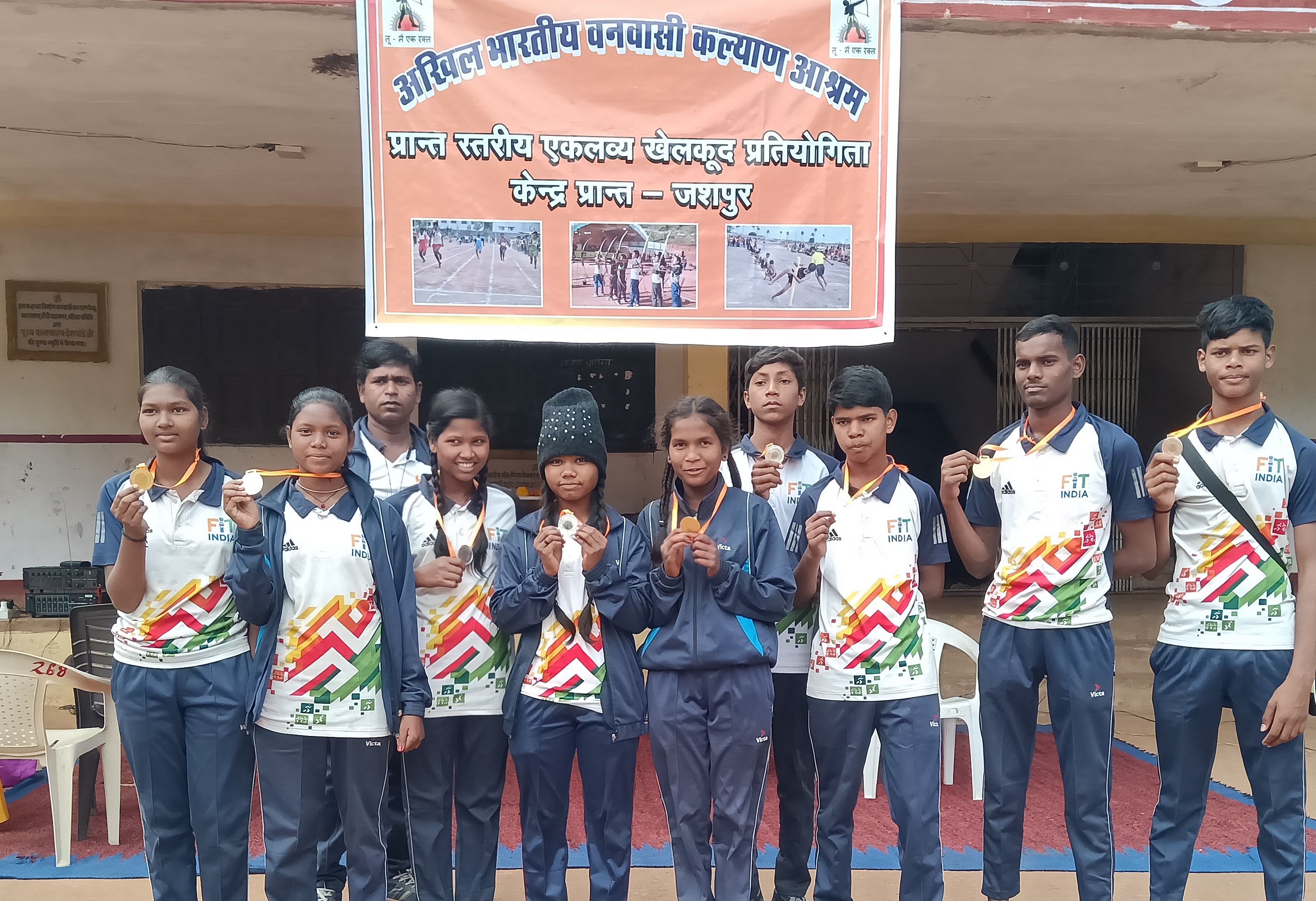 Apart from thorough coaching, the Adani Foundation has provided all the sports material related to archery for the children, made arrangements for their dress, nutritious meals in the morning and evening, and transportation facilities. The competitions that the children have participated in till date have given them great exposure and understanding of large scale tournaments, competitive spirit and sportsmanship. The coaching is on in full swing so that these kids unravel their full potential in the upcoming tournaments.
Subscribe to receive latest stories, media releases and insights on from this journey of inculcating self-reliance.