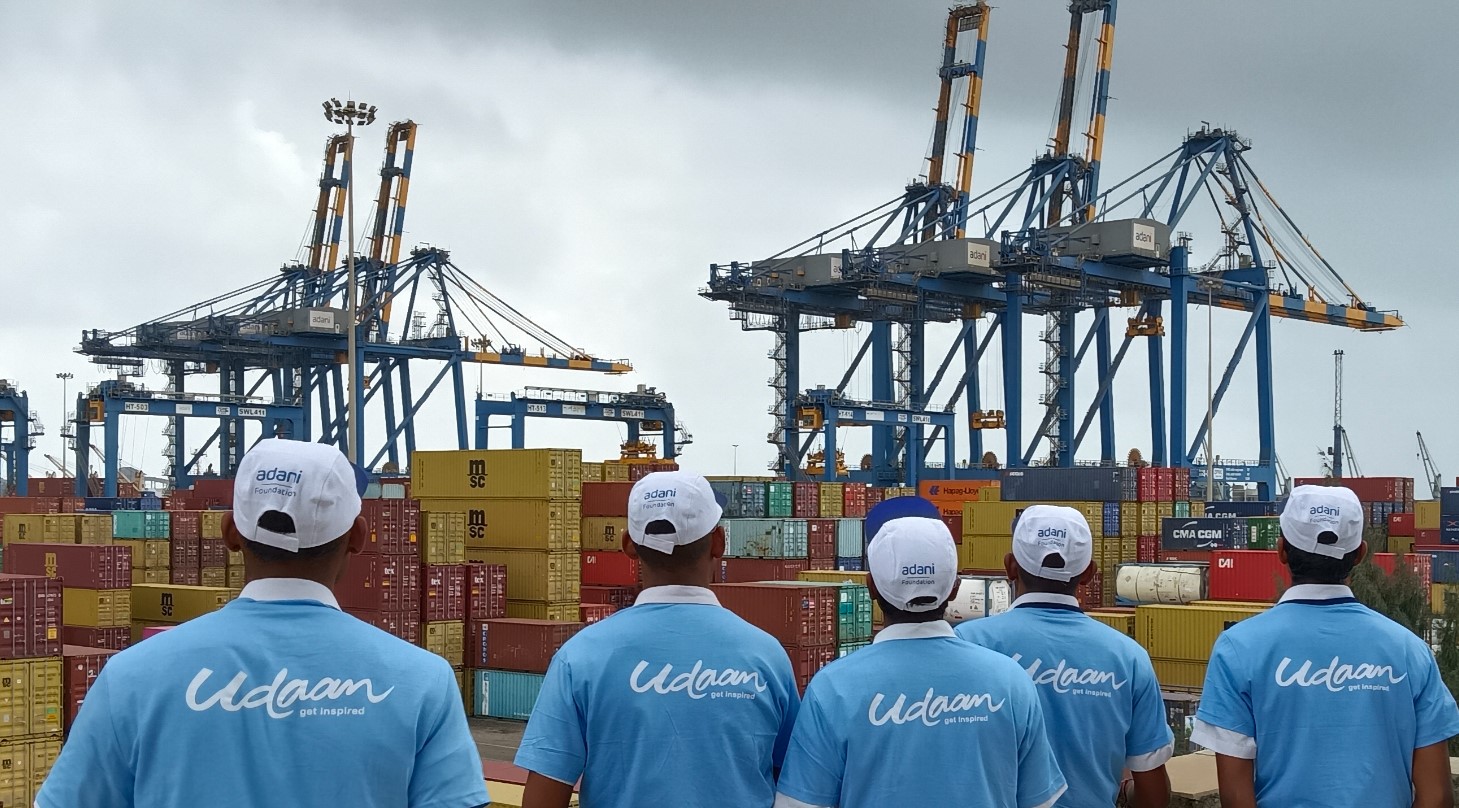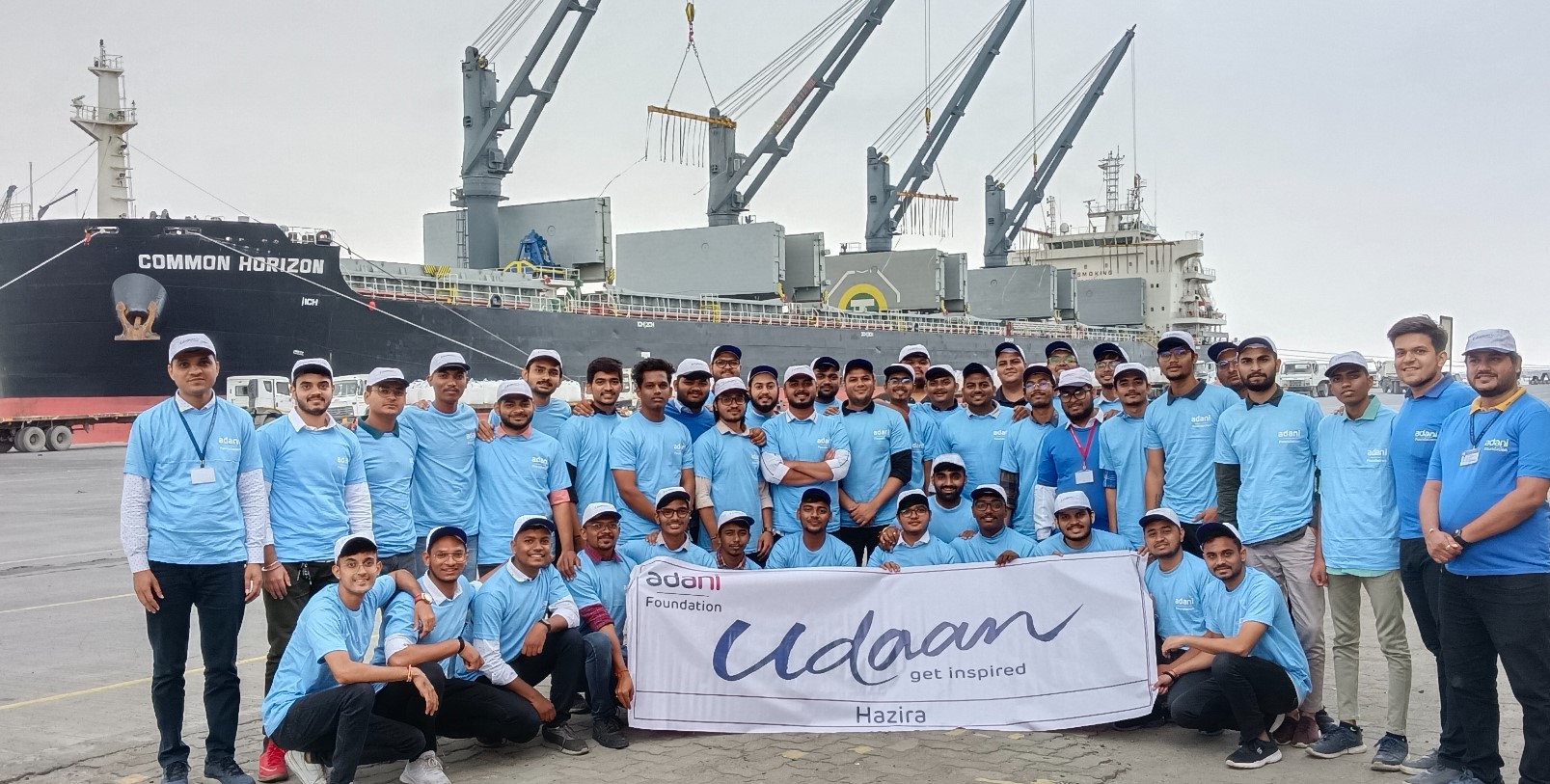 A young Gautam Adani was left awe-inspired by his visit to the Kandla Port in Gujarat, and the rest as they say is history. This story and the humble beginning of Chairman of the Adani Group is the reason behind the conception of project Udaan. It strives to expose young minds to the workings of enormous facilities of the Adani Group of companies such as Adani Port, Adani Power and Adani Wilmar refinery at Mundra, Hazira, Dahanu, Kawai, Tirorda and Dhamra. Till date, over 3.5 lakh students have gone on such exposure tours. The aim is simple yet profound – to inspire them to dream big and become future nation builders.
One of the project locations is Hazira, located at the Gulf of Khambhat (Gujarat), which is poised to become the largest multi-product commercial port with deep draught berths. It is 28 kms away from the City of Diamonds i.e., Surat – which is also an ever expanding educational hub. When I got to know about this project, I too became a curious student while witnessing the scale of operations at Adani Wilmar's (AWL) plant and Adani's Hazira port (AHP).
Surat is also a prominent textile hub, where many migrants' settle to earn a living. While the city is home to numerous private and publicly funded educational institutions, the children from underserved sections of the society rarely have the opportunity to get standard education. Under such circumstances, a chance to get some extracurricular exposure is almost next to impossible. This where Project Udaan fits in aptly, providing students with an opportunity to witness and understand the workings of AWL and AHP facilities.
The Adani Foundation kick-started project Udaan in Hazira in the academic year 2016–2017. My engagement as a project officer here began as things went back to normal after the multiple Covid-19 pandemic waves. There was a renewed focus to resume in-person educational trips by raising awareness about the project in the South Gujarat Region.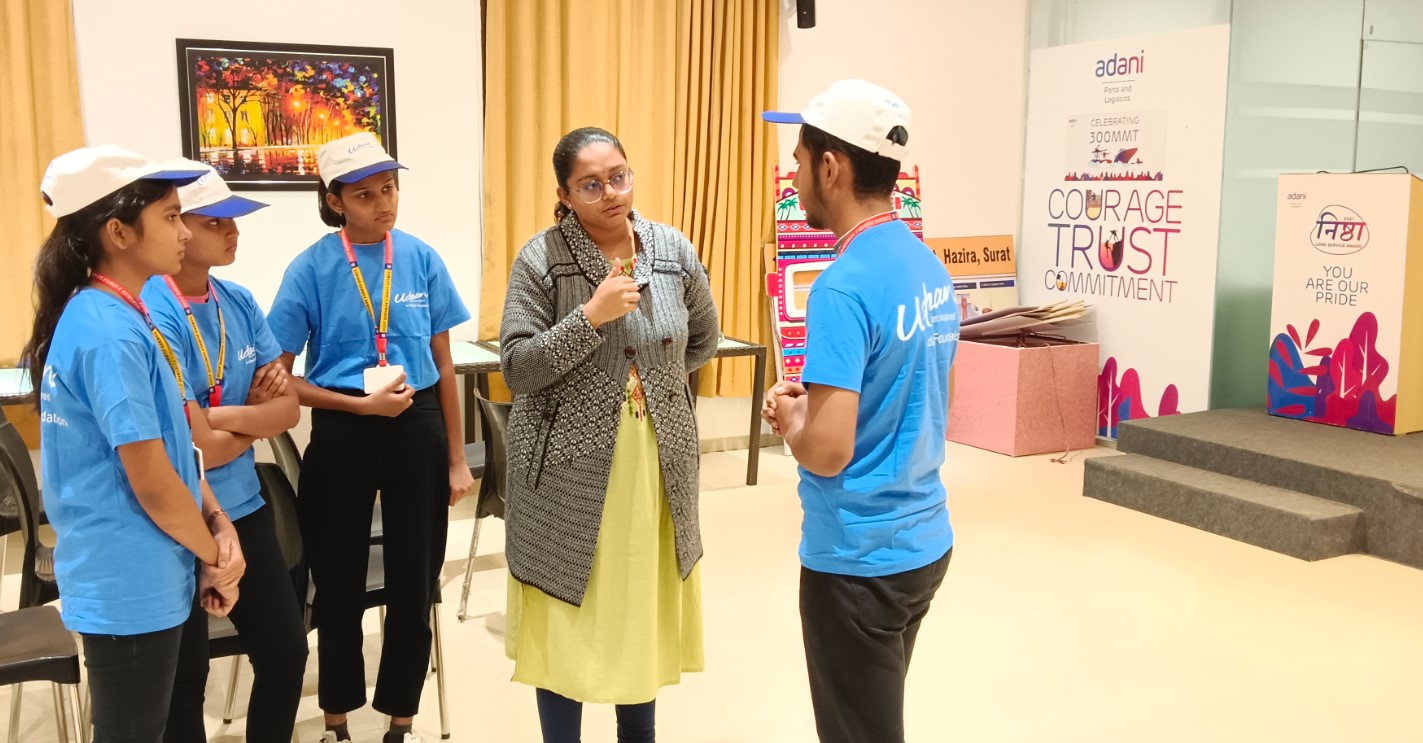 So in July 2022, I had a broad plan and target of conducting 150 visits for FY 2022–23 (roughly 9 months). As I started with coordination, documentation and administrative tasks, a question that I was asked during my interview was continuously at the back of my mind: How will you maintain the interest of students through each visit? I knew that I would be able to answer this question only once I start conducting exposure tours, learning from the children's response and getting better with feedback from institutions.
I had some experience of working with children at the early stage of my career and I knew that this was going to be a challenging yet a very rewarding job. I left no stones unturned to reach out to every kind of institution with the prospect of these fun-filled educational visits. Weather, exams, transportation facilities – all of these deterrents played their role as I tried to convince institution authorities to sign up for project Udaan experience. From then to now, the project team has come a long way. A testament to this is that we recently received the appreciation and support of Surat's Self-Financed Schools' Association.
The most fulfilling reward is the one we get from seeing the students' positive reactions and their feedback. One day, I received some photographs and videos of the students of Surat's I N Tekrawala school, explaining the models of AWL plant and AHP which they had made. Their teacher told me that the school had organized a competition called Commerce Carnival for their 11th & 12th class Commerce Students. She said that after the Udaan visit their students were very thrilled and that they replicated each and every section of the infrastructure in these models.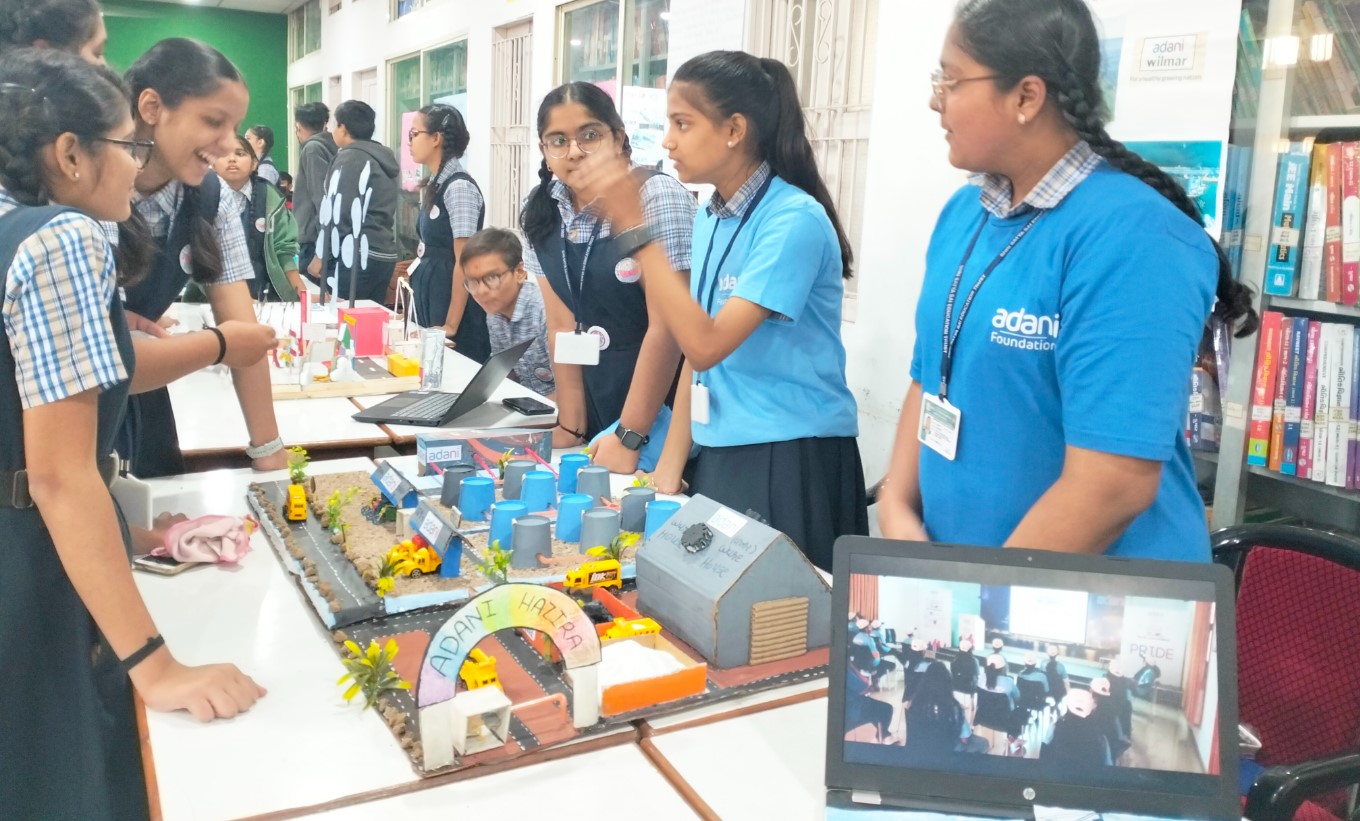 My mind quickly went back to the day of their visit which started with a presentation and then a tour – they even got to witness the birthing process of a vessel and to say that they were amazed to witness such operations is an understatement. These students replicated all the details in their own models, and were explaining the operations and the infrastructure. This is an indication that the visit was memorable and of some value to them.
This small example of seeing the kids' confidence, boosted my own self-confidence. It is this kind of positive response and feedback that keeps us all going, setting higher targets to invite more and more students to get industry-savvy, learn about the world of entrepreneurship and ultimately, be inspired! To facilitate practical learning experiences and lifelong memories for young students gives us a sense of immense satisfaction. The Adani Foundation's Hazira team has successfully conducted 350 visits and hosted more than 17,000 students till date and with their support I hope to contribute to the project's success in the times to come.
Subscribe to receive latest stories, media releases and insights on from this journey of inculcating self-reliance.