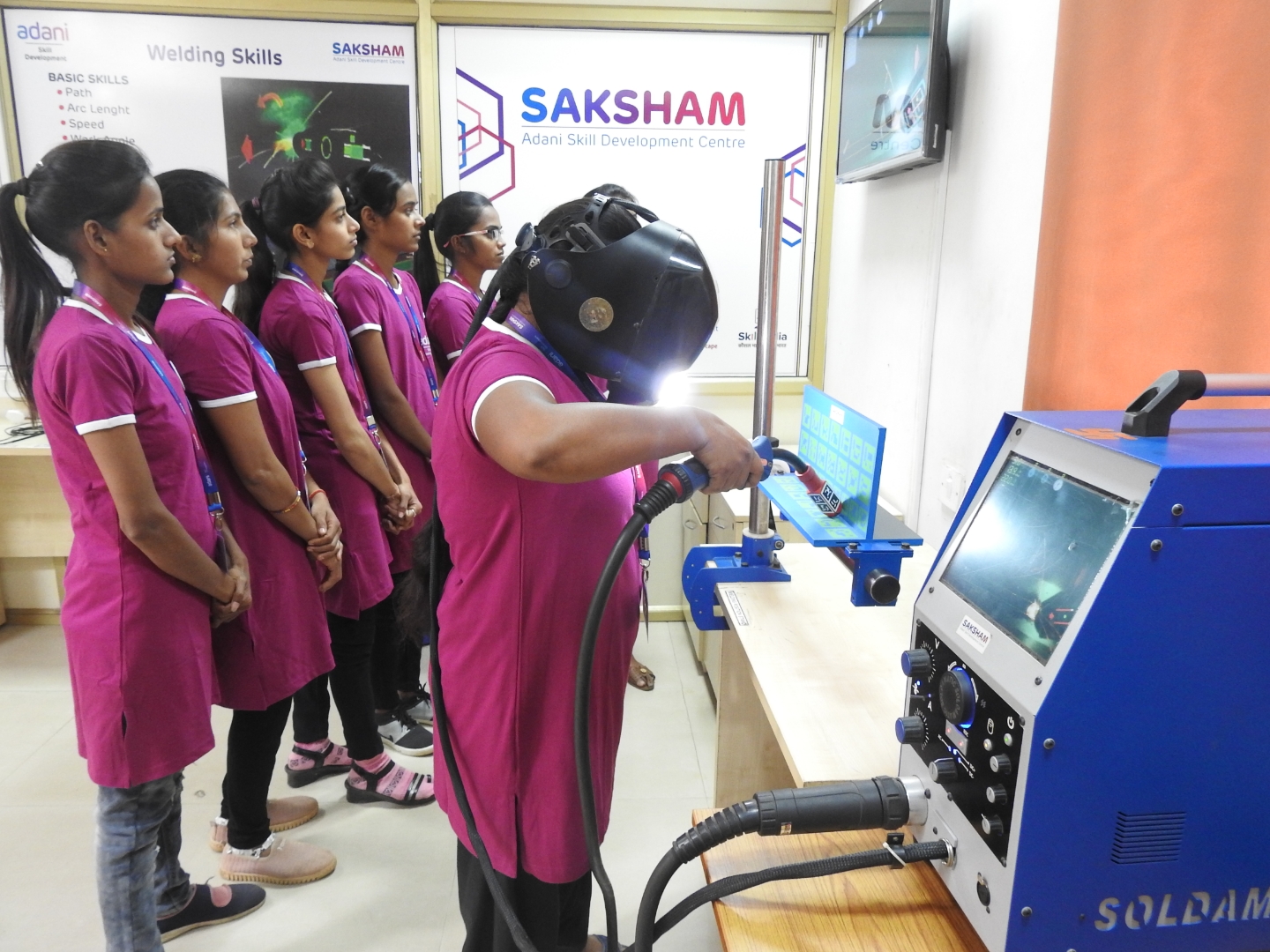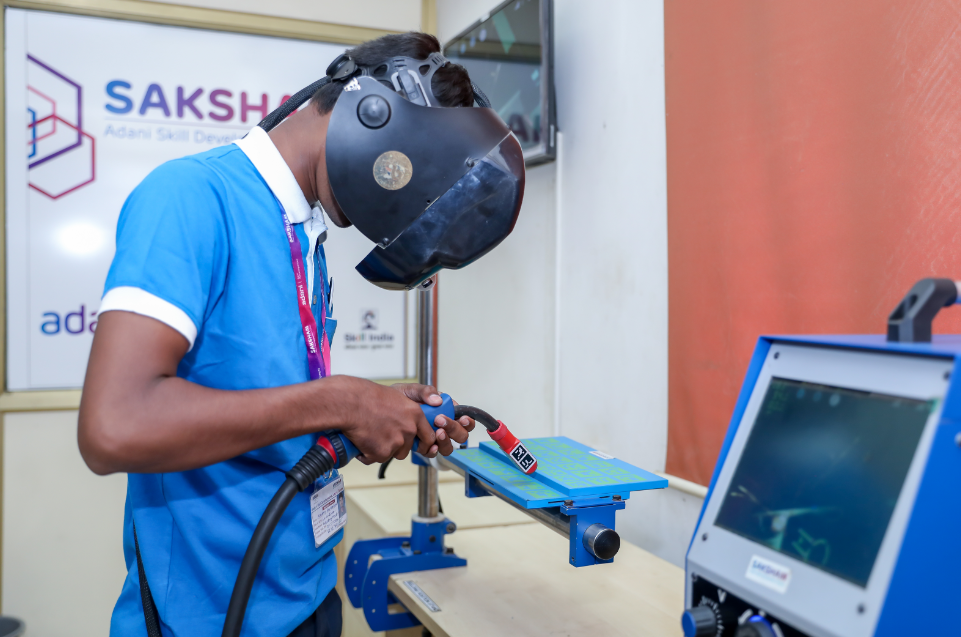 Rapidly changing technologies are transforming the modern workplace. Humans are fearing that machines will take over their jobs. However, I believe that machines will free us to do more intellectually engaging work. In fact, according to the World Economic Forum (WEF), the combination of machines, humans and algorithms will create at least 133 million new jobs, and these new roles will require a blend of technical, creative, and problem-solving skills.
Technology can indeed create a more equitable world. The CEO of NASSCOM Foundation, Nidhi Bhasin said, "In the past few years, technology has emerged without a doubt as the bedrock of inclusive growth. It has created ACCESS – our delivery mechanisms today are more robust, inclusive, and effective in creating a social impact for a far larger audience, right to the last mile."
Adani Saksham, through its Adani Skill Development Centres (ASDC) pan India, is increasingly focusing on providing state-of-the-art training solutions for simulation-based learning. Its effort in this direction was recently recognized on a global platform. It won the Brandon Hall Awards 2022 – Gold in the "Unique Learning Technology" Category.
The fact is that often, physical training is risky, time-consuming, and a costly affair. Adani Saksham has taken a pioneering effort in this regard with simulation-based training courses for Welders, Electricians, HMV drivers, and crane operators among others. As a result, industries get skilled manpower without compromising the safety aspect and the quality of training through a cost-effective mechanism.
Various technologies like Augmented Reality (AR), Virtual Reality (VR), and Mixed Reality (MR) are used to curate a variety of experiences for the learners through different modes of operation. As a result, our courses create a transformative educational experience for candidates while bridging the skill gap for industries.
Through simulation, conditions can be varied, and outcomes investigated; critical situations too can be investigated without risk. Simulation training provides a virtual environment in which new apps, methods, or tools are introduced in a space that mimics real-life use. Students receive immediate feedback about their efficacy and use of the platform, equipment, or guidelines. Instructors are able to provide constructive criticism in the moment, allowing them to hone their mastery at the time, and retry new skills or approaches. This sort of training can be quantified – tracking, analyzing, and reporting on training data helps to provide departments with more credibility and insights that are used to modify future programs.
Let me share an example to further illustrate the above mentioned perspectives. At our Krishnapatnam centre in Andhra Pradesh, there are 17 different simulators based on 3 different hardware. These 3 hardware are Wagon loader equipment simulator, Mobile crane equipment simulator, and Earthmoving equipment simulator. These crane simulators provide a realistic reproduction of the visual, behavioural, and operational understanding and functioning of various cranes used in a port premises.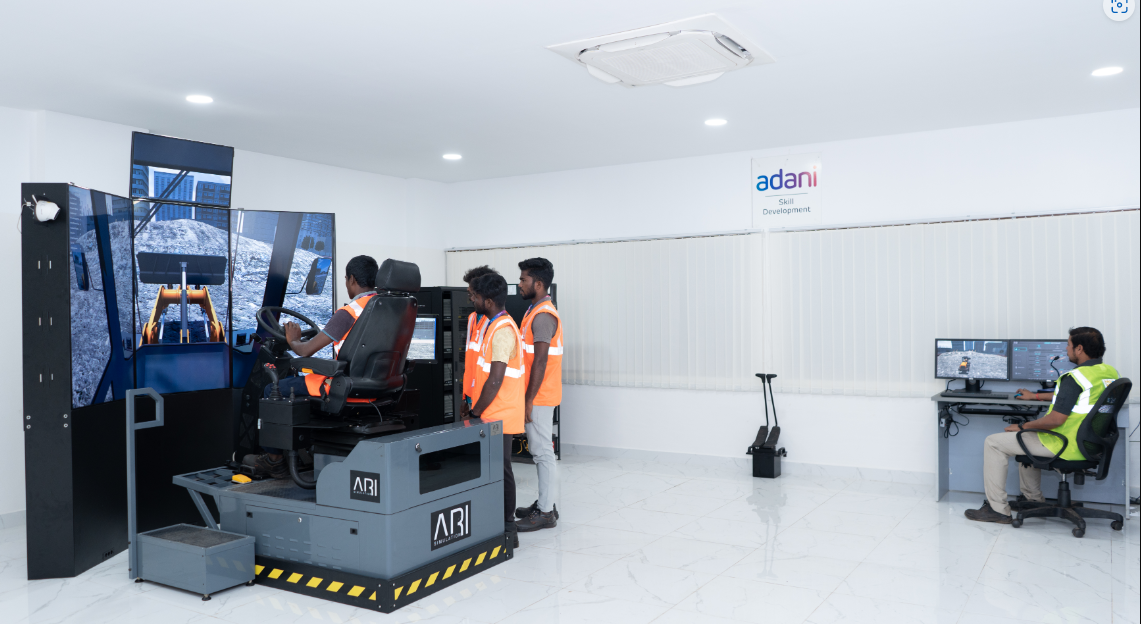 Trainees can repetitively practice routine and specific tasks to imbibe safe and efficient work practices. Trainers can closely monitor the trainee's performance and break down their activity for detailed analysis for improvement. They can view the trainee's reactions to emergency situations, zoom in using stealth view for debriefing, freeze the exercise, pause, communicate with the trainee, view the trainee's replay, and assess the trainee on a range of metrics.
In other words, learning, efficiency is enhanced – monitoring parameters increase as assessment becomes stringent. If we refer to Edgar Dale's "Cone of Experience", learning becomes the most meaningful when maximum number of senses are engaged. With Adani Saksham's courses, trainees get an immersive experience where they are not just spectators but doers. They get hands-on experience by being in a simulated reality that is controlled and safe – their errors do not cause damage to property or persons. The chances of them making the same errors in a real life situations decrease greatly, hence reducing the overall risk for the employer. This is the reason why such trainees are highly valued and looked up to by hiring companies.
Adani Saksham's approach towards technology driven programs is evolving every day. Having more than 19 different simulation-based courses in skill development is just the beginning. Creating a robust and self-paced learning management system (LMS) and having Enterprise Resource Planning (ERP) to manage day to day operations has made this transformation easy and impactful.
That apart, the fact that these are cost-effective ways to skill the youth are well-aligned with our aim to make more and more youth Saksham – reaching more and more of those who are hungry to learn, apply and progress. Adani Saksham, under the aegis of the Adani Foundation, is proud to be contributing towards building the nation and furthering the Skill India Mission.
Subscribe to receive latest stories, media releases and insights on from this journey of inculcating self-reliance.