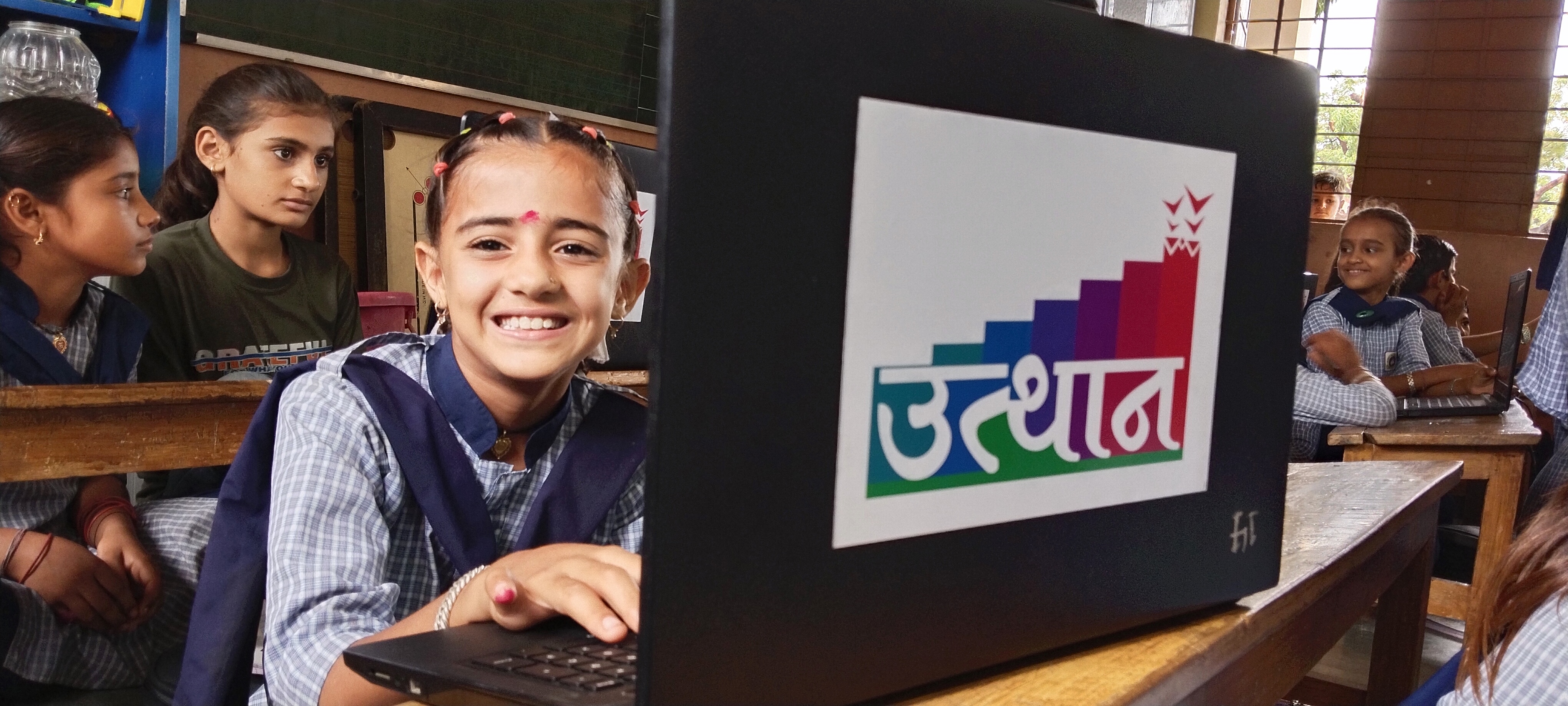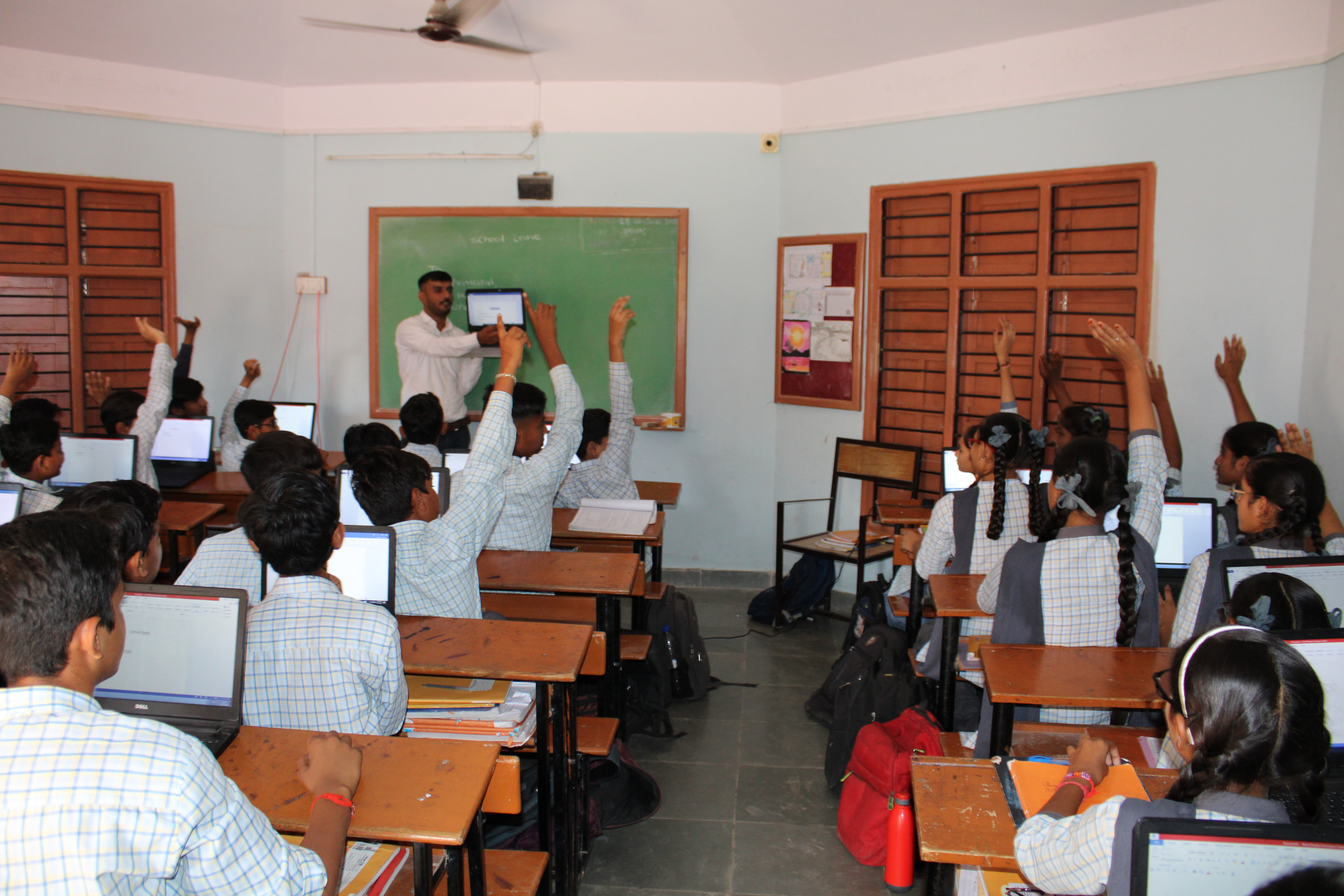 I am astonished by the fact that we have witnessed more progress in the last 500 years than in the previous 5000 years, and more in the last 50 years than in the previous 500 years. And I expect even more changes in the next 5 years. Technology and the world wide web are indispensable today, and their importance will only grow. With little or no access to these resources, students in rural areas are often intimidated and under-confident. Recognizing this gap, the Adani Foundation runs the 'IT on Wheels' programme in Gujarat under its project Utthan, bringing computer education to primary government schools in remote areas.
According to the National Education Policy 2020 (NEP 2020), technology use and integration is one of the key areas of focus for ensuring equitable and quality education for all. Specifically In Gujarat, the government has launched various initiatives to promote computer education in primary schools, such as Computer Aided Learning (CAL), e-classrooms and e-content. However, there is still a long way to go to fulfill the burgeoning demand of digital education, computer labs and trained teachers in primary schools.
According to a survey conducted by the Department of School Education and Literacy in 2018-19, only 28.8% of primary schools in Gujarat had computer labs and only 18.4% had internet facilities. It was around this time that the Adani Foundation had launched Utthan (in 2018) in Mundra (Gujarat) on a pilot basis. The primary objective is to boost learning outcomes for students by adopting government primary schools, collaborating with teachers to improve staff capacity, tutoring progressive learners, teaching English, preparing students for competitive exams, promoting reading corners and library activities. For that, Utthan Sahayaks i.e., supplementary teachers were appointed in each school to improve students' basic literacy and numeracy skills. More specifically, through IT on Wheels, the project aimed to inculcate computer literacy skills and make students technology-savvy.
Outreach of 'IT on Wheels:
Location

Year

Schools covered

Students covered

Mundra

2019

34

3050

Hazira

2020

15

1245

Dahej

2021

12

1568

Total

61

5,863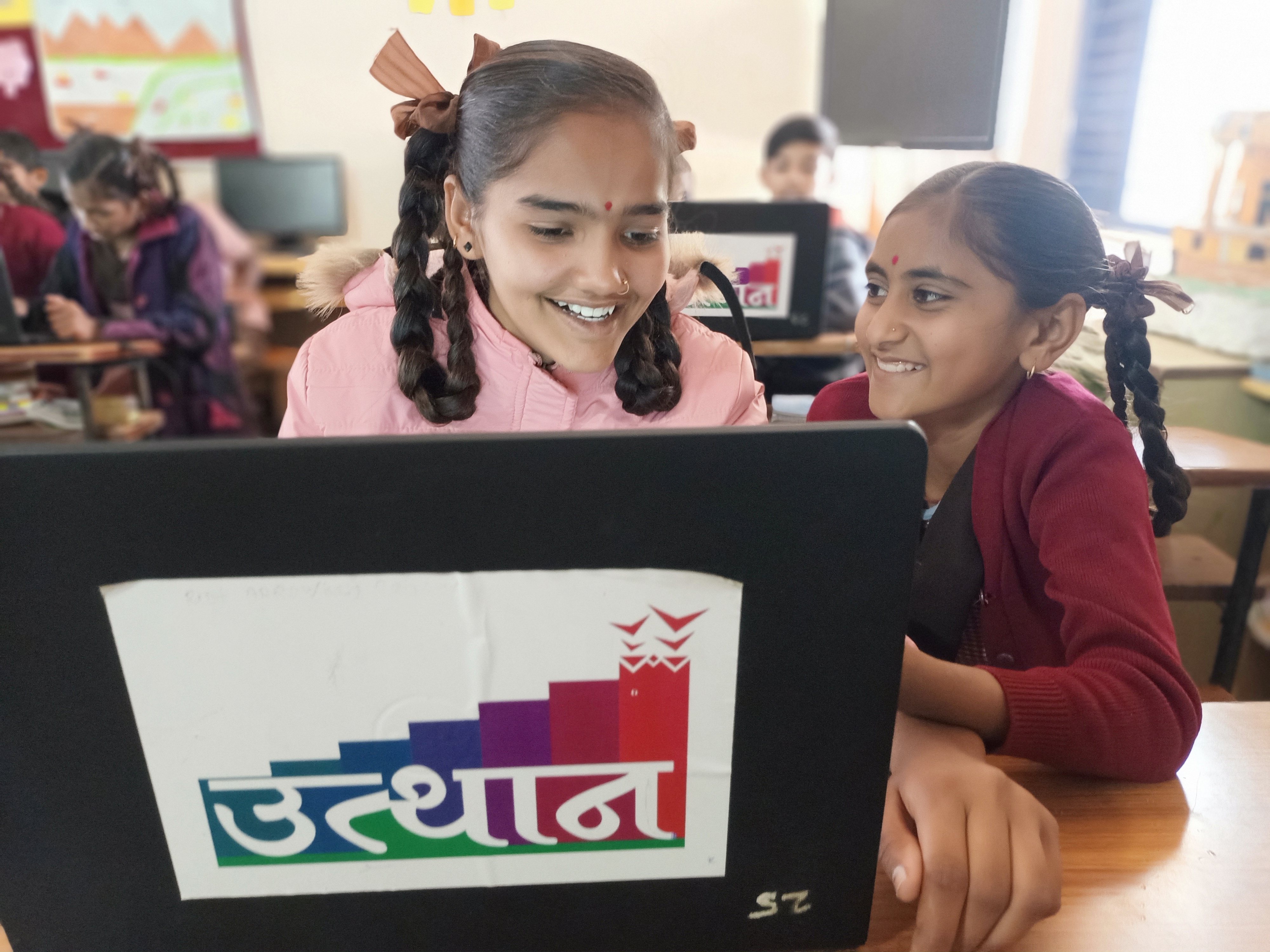 At present, the Adani Foundation's Utthan initiative is providing computer education to children in 34 schools of Mundra taluka through two IT on Wheels vans, 2 IT Instructor & 55 Laptops. Over 2000 students are getting the benefit of this. IT Instructor has designed a syllabus that takes care of both practical and theoretical aspects of computer education.
We have implemented several initiatives to enhance the learning experience of our students. For instance, we provided training to students on using Canva, a cloud-based graphic tool used to create designs. We also launched Digital Bookmark, an initiative that allowed 600+ students to create 3000+ bookmarks and exchange them with 9 countries. During vacation time, we started 50 days of computer classes for high school students at Zarapara and Bhujpur. In that program, 200+ students learned basic computer skills. Also, we celebrated World Computer Literacy Day to raise awareness about the importance of computer skills and their impact on society. During the pandemic, the IT Instructor used to make videos for the child to learn something new and share it in the WhatsApp group.
We use a variety of assessments which are conducted quarterly, including quizzes, tests, and practical work, to ensure that our students have a well-rounded understanding of computer skills. The program has received a lot of positive feedback, and there have been suggestions to expand it to more schools. Kutch University (in 2019-20 assessment) has noted that "Adani Foundation's Utthan initiative has been successful in increasing computer knowledge among primary-level students by providing trained teachers with smart classes and IT on Wheels initiative." Similarly, Azim Premji University (in 2021-22 assessment) observed that "it is essential for children to have various opportunities to learn about computers. We can't expect from students without giving opportunity. Utthan enables basic computer knowledge through IT on Wheels for rural students."
Recently, the District Education Officer's (DEO) office assessed Utthan and found that it has been successful in teaching computer skills to primary school students, with improvements in student enrollment, attendance, and learning outcomes.
We are proud of the impact that our IT on Wheels initiative has had on the community, and we appreciate the recognition and support from the DEO office.
Subscribe to receive latest stories, media releases and insights on from this journey of inculcating self-reliance.