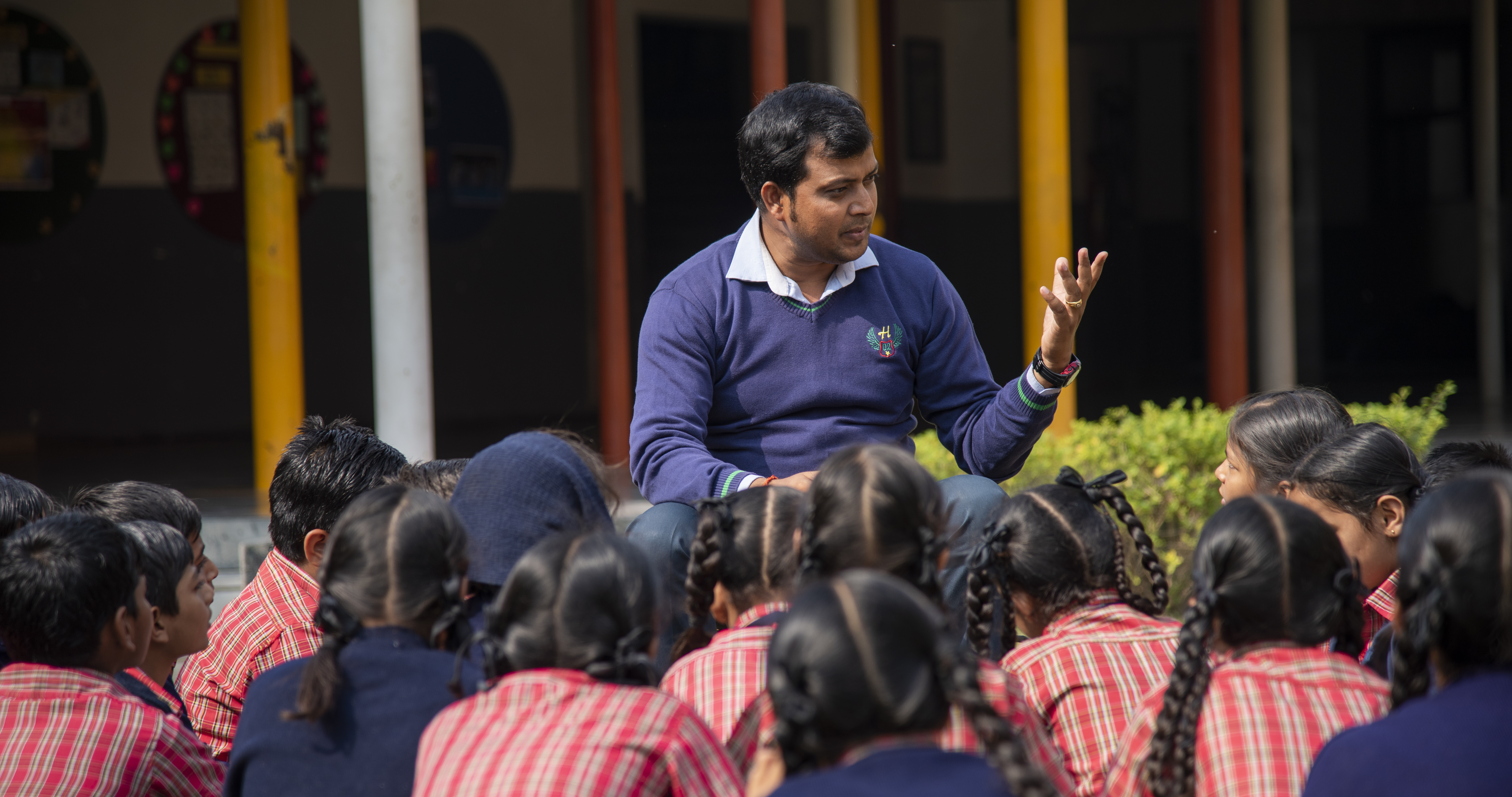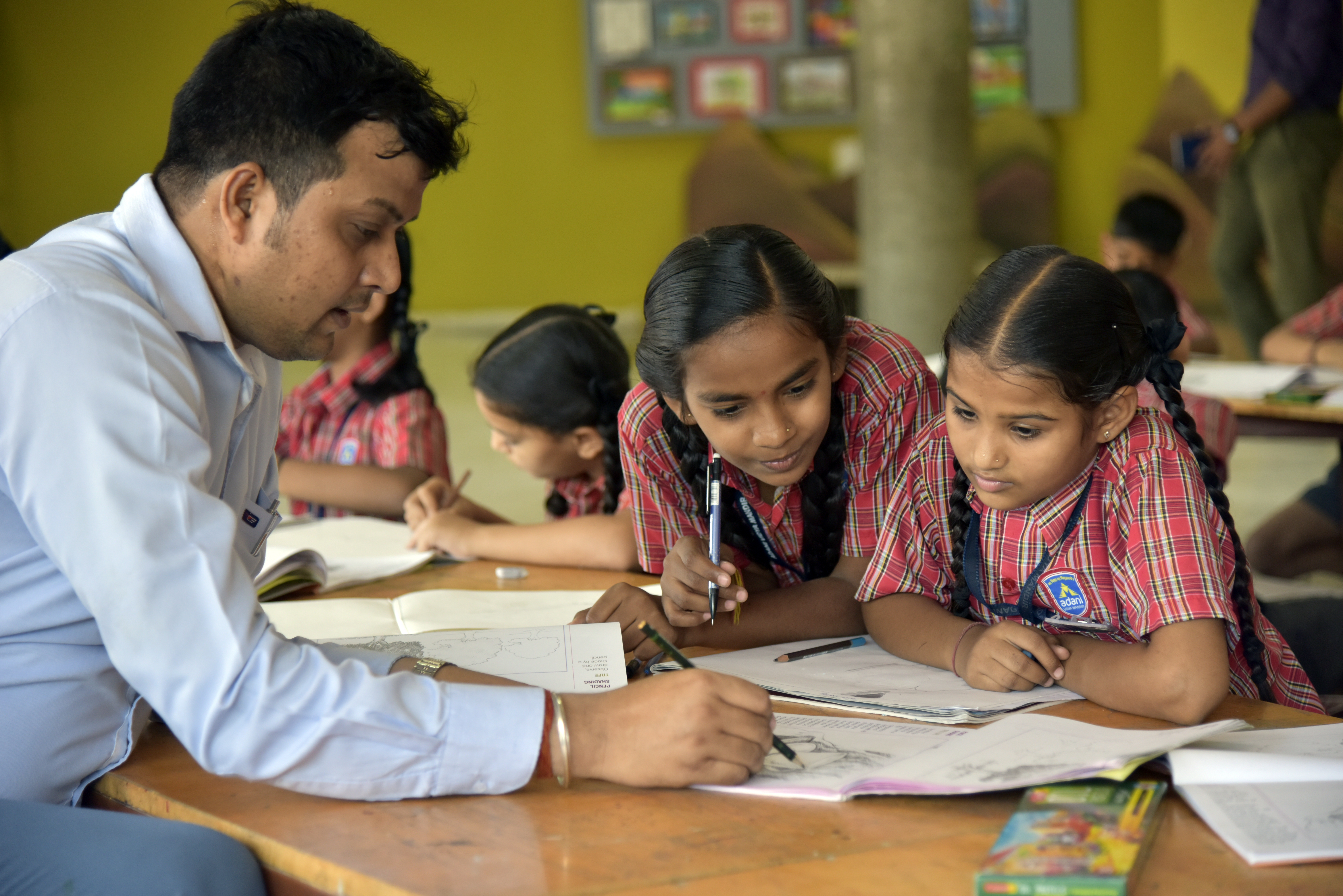 In the backdrop of Teacher's Day this year, as we virtually greeted and thanked the teachers working at Adani Foundation schools, it seemed as a good time to reflect on the educational activities planned and implemented by our Corporate Social Responsibility (CSR) teams over the years. I feel grateful, looking back at the yeomen service done as part of CSR activities for communities residing in far off areas, by thoughtfully enabling bright students who need support to pursue and continue their studies. By providing help in all respects – including quality education, nutritious food and decent uniforms, we have helped boost the confidence of students who come from modest family backgrounds.
Our flagship schools – the Adani Vidya Mandirs (AVM) at Ahmedabad, Bhadreshwar and Surguja – are providing cost free education to 2,354 students. It is interesting to note that 93% of AVM, Surguja students are from tribal community. In Bhadreshwar, around 35% of students belong to the fisher folk community. We have tried to reach where the real need exists. It does coincide with our business interest in those areas but we have gone the extra mile, and for that I am proud of our teams. These institutional buildings have become model schools – along with the well-built and well maintained infrastructure, we try to maintain highest standards in teaching and learning areas.
There is a general perception that those who provide cost-free education do not bother about the quality of it. Here too, we have managed to do things differently – the alumni of these schools have gone on to become thorough professionals and responsible citizens. Their success stories are a testament to the holistic, quality education that we strive to provide. The journey of Neel Patel, an alumnus of AVMA comes to my mind – his talent flourished after winning his first gold medal at All Gujarat Amateur Taekwondo Championship – a feat that he dedicates to the school's physical education teacher who spotted and nurtured his sporting abilities. Today, he trains young children at his own Taekwondo academies in Ahmedabad.
Of course, the indicative result percentage in board examination is also respectable – it is 100% in Class 10th and 12th in Adani Vidya Mandir, Ahmedabad while in Bhadreshwar, it is above 90%. Adani Vidya Mandir, Ahmedabad is a NABET accredited school – the first cost free school in the country having this prestigious accreditation. All three AVMs received recognition at the Samagra Shiksha Empowering India Award in 2020 from the Central Government – while Ahmedabad and Surguja received awards, Bhadreshwar received a certificate of merit.
These indicators are testament to the fact that we have invested our heart along with precious resources. Solid credit goes to our team of 243 teachers, but for their active involvement and sincerity we could not have achieved this success. Credit is also due to the Adani Foundation teams who run these initiatives with utmost passion and devotion. When Trupti Shukla, mother of AVMA student (2009-2019) Pooja Shukla said that in the first parent teacher meeting, she saw 'O' written on all her daughter's answer sheets, it took her a while to realize that it didn't mean zero but outstanding. Pooja shifted from Gujarati medium to English medium and her teachers saw her grow tremendously, from a studious but meek child, into a confident all-rounder. To think that hundreds of students like Neel and Pooja benefit each year, fills our hearts with unmatched joy.
Over and above Adani Vidya Mandirs, we are running schools in Mundra and Dhamra, with well-designed infrastructure. Adani Public School, Mundra is NABET accredited – the only school in Saurashtra and Kutch region to hold this accreditation. In Dhamra, our team is taking all the pain to provide high standard of education at a difficult site. Adani Vidyalaya in Tiroda and Kawai also cater to the needs of high quality education for the children of our local employees.
I would like to mention briefly about other flagship educational projects like Gyanodaya(Jharkhand), Utthan (Gujarat) and Aamchi Shaala, Adarsh Shaala (Maharashtra). All these projects have generated a lot of interest, not only amongst educators but also amongst government officials in the district and state governments. As a digital learning model, Gyanaodaya has changed Godda's standing in education vis-a-vis the other districts of Jharkhand. In the present situation amidst COVID-19, the Government of Jharkhand has undertaken to broadcast Gyanodaya material through Doordarshan for students from 6th to 12th standard, reaching around 30 lakh students across the state, well beyond the intended district of Godda. Utthan has proved to be instrumental in enhancing the teaching learning standards in government primary schools with assistance from 'Utthan Sahayaks', empowering the existing structure and building the capacity of teachers. Aamchi Shaala, Adarsh Shala has created its own identity through a competition based format, improving overall schooling experience for students. None of this would be possible without community participation and the Panchayats' support – they have put in their scarce resources to supplement and promote the programmes.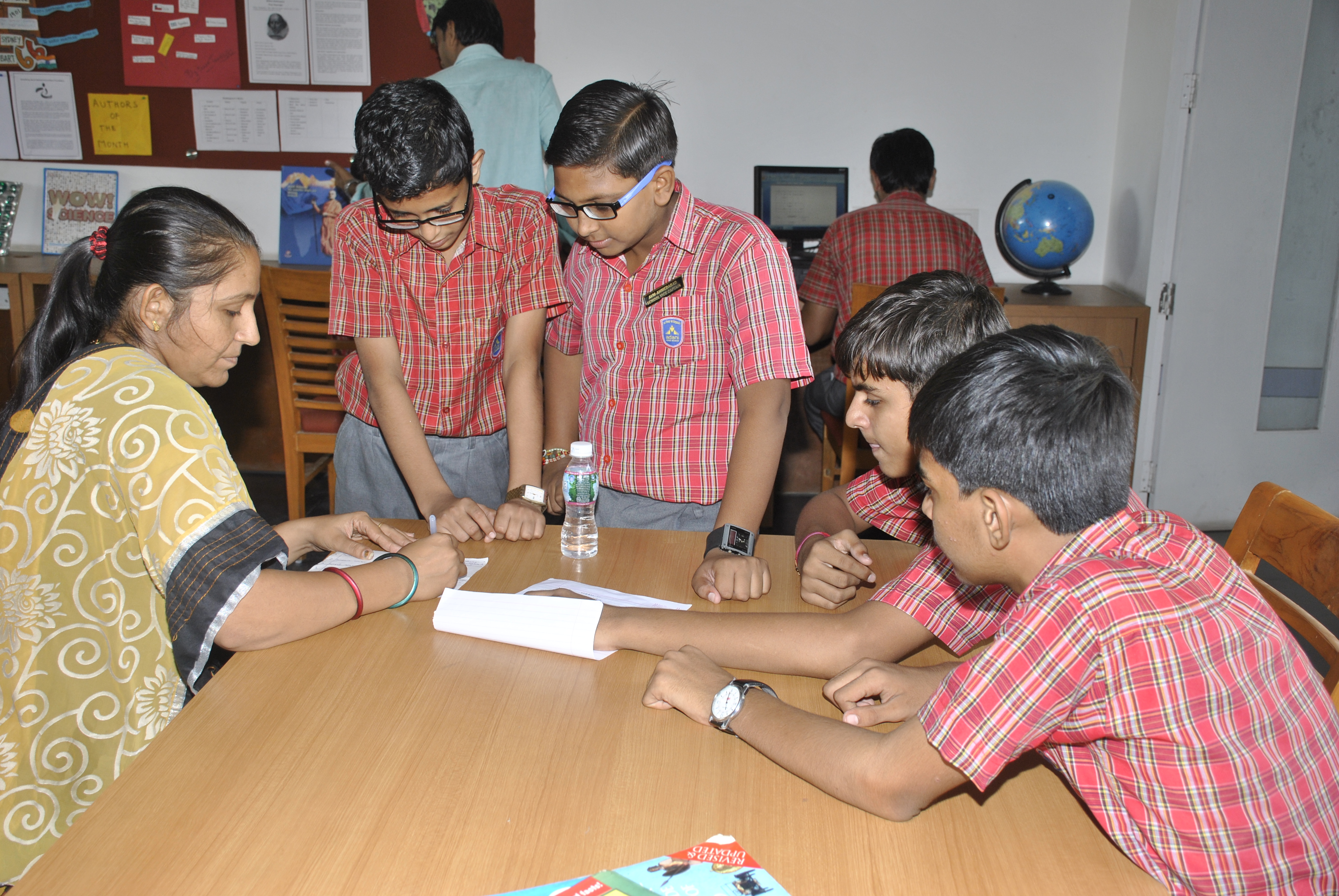 These consistent improvements in teaching-learning outcomes, year after year, encourage us all to rededicate ourselves to the noble cause of child education for a stronger and enlightened society. My sincerest thanks to our chairperson Dr. Priti Adani for her guidance, our teams members that run the show each day, the teachers who groom young minds each year and all the stakeholders who are working with us, shoulder to shoulder.
Vasant Gadhavi,
Director, Adani Foundation
Subscribe to receive latest stories, media releases and insights on from this journey of inculcating self-reliance.