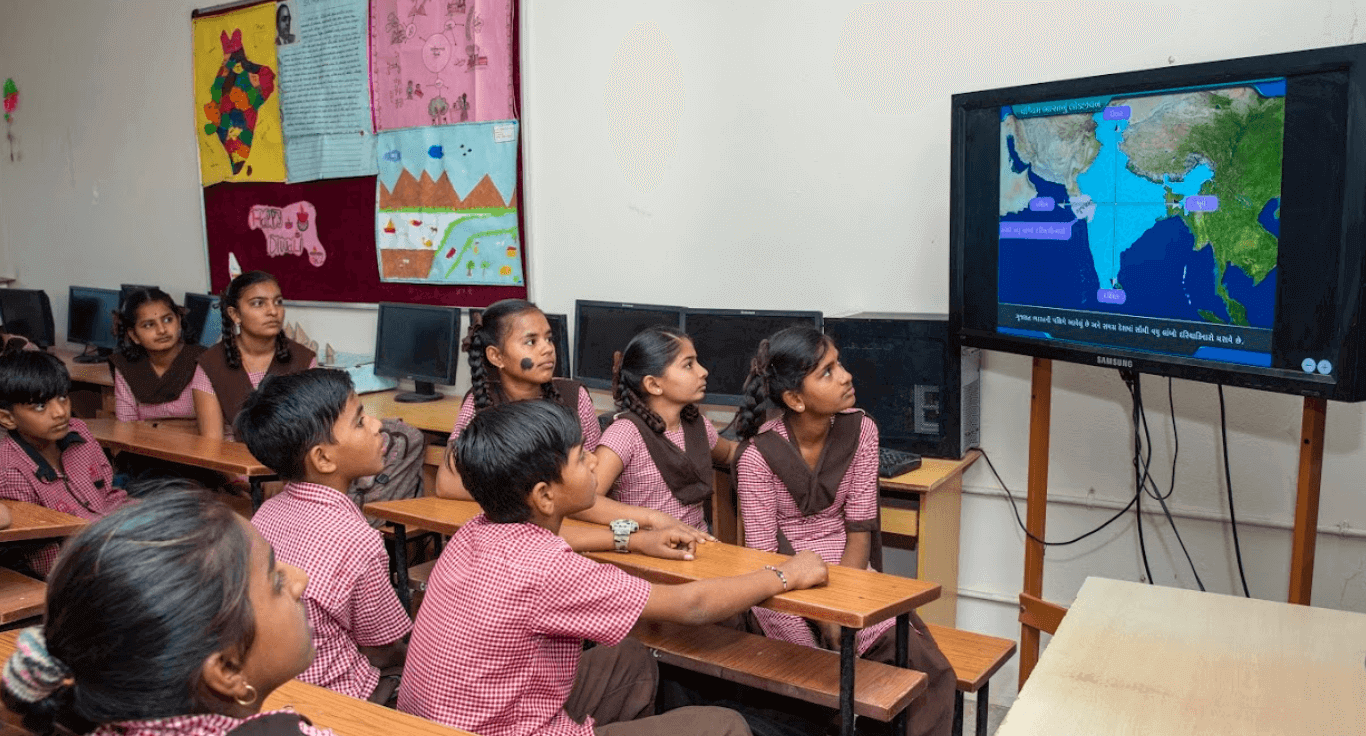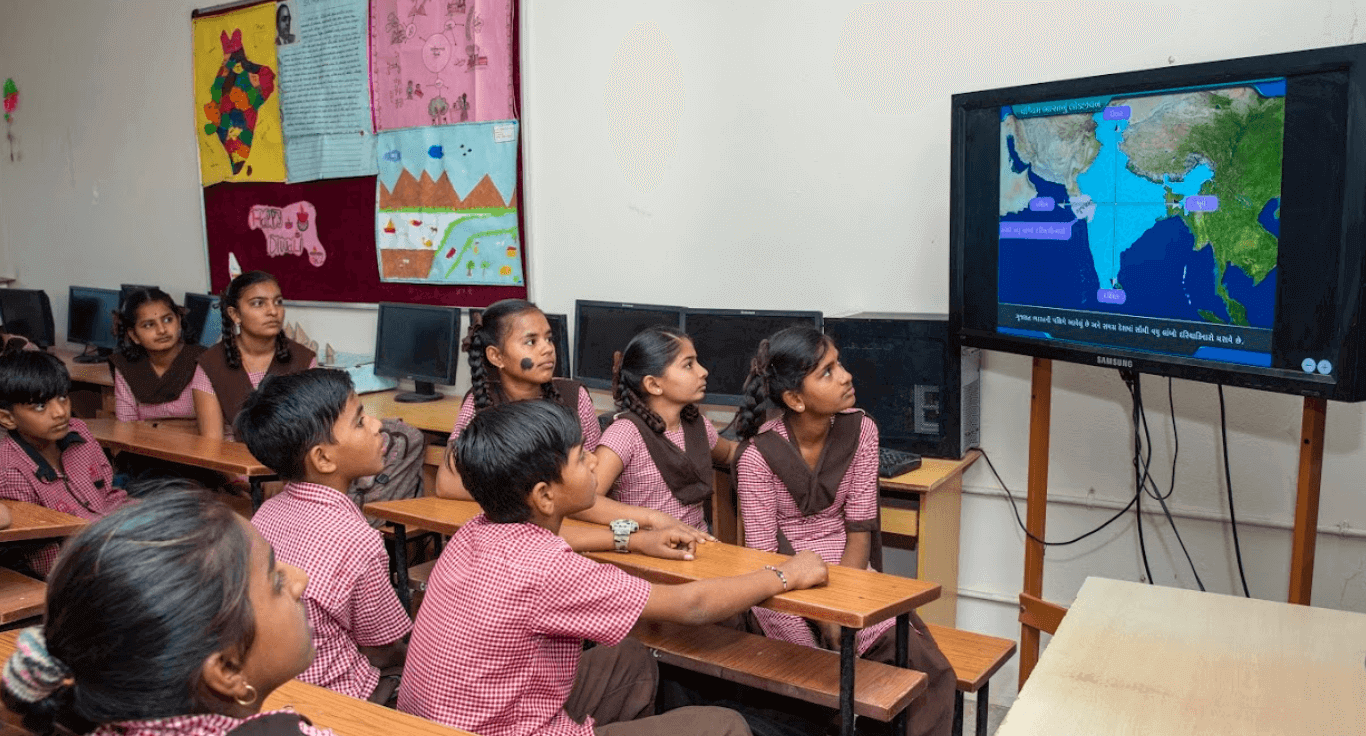 The success story of Adani Foundation's initiatives is crafted through sustainable behavioural change in communities who take ownership. To illustrate how fueling holistic development leads to communities transforming their own lives, let's take the instance of the foundation-led projects in Godda, Jharkhand. The Godda district is declared 'aspirational' by Niti Ayog – it is one of the 115 such districts identified across 28 states of India for enhancement of the Human Development Index and reduction in the significant inter-state and inter-district variations in development.
Essentially, these aspirational districts hold the aspirations of many people yearning to learn, earn and achieve. India currently has the highest young population – half its population is below 25 years of age. To reap its demographic dividend, the country needs to harness the potential of young people. A way forward in achieving this is ensuring quality education and skill development opportunities for them. Ensuring equal opportunities and upholding basic human rights of a community is not only beneficial to them, but to the nation at large, accelerating economic growth and implementing sustainable development.
One such initiative is Gyanodaya – a digital learning mission based on the philosophy of 'education for all'. It was launched in July 2018 through a collaboration between Adani Foundation, Godda district administration and Eckovation Solutions Pvt. Ltd, to promote e-learning in middle and secondary schools. It is transforming the lives of thousands of students residing in the tribal district, showing that the huge gap between urban and rural education systems can be, and has begun to be, bridged with technology. As per the results of Jharkhand's class X exams, Godda district's rank improved from 21st (2018) to 14th (2019) to 11th this year (2020). The passing percentage rose from 50.7% to 66.7% and now 75.1%, respectively.
The project currently covers more than 266 government schools of Godda spread across 266 villages in 9 blocks, reaching out to over 70,000 students studying in classes 6th to 12th. In a welcome move, Gyanodaya classes are being aired on Doordarshan Jharkhand from 11th May, 2020. With the telecast on DD Jharkhand, more than 50 lakh students of classes 6th to 12th across the state are able to continue their education amidst the COVID-19 pandemic.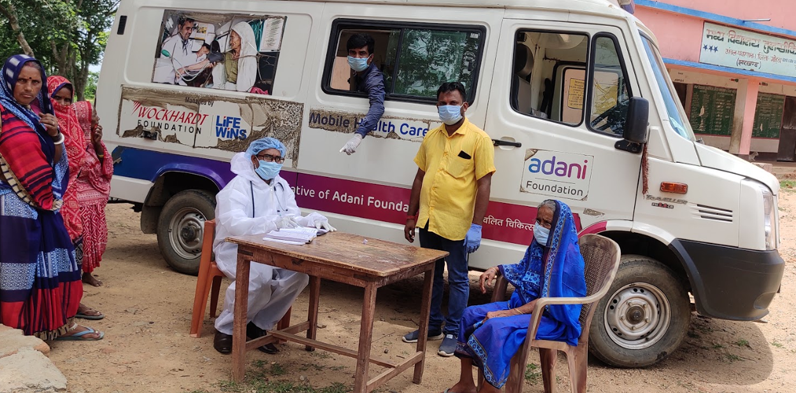 With Gyanodaya taking over the schools of Godda, the next initiative on agenda was that of skill development. To stop impoverishment, the Adani Foundation runs Adani Skill Development Centres (ASDC) across all its CSR sites under the Saksham project. The project works in line with the Government's Skill India Mission, often partnering with the National Skill Development Corporation (NSDC) and working to bring benefits of partnerships with various corporates and other organizations. Thus, Saksham contributes towards nation-building by increasing employability.
Phoolo Jhano Saksham Ajeevika Sakhi Mandal (PJSASM) is once such noteworthy, job-oriented women's self-help group (SHG) in Godda, Jharkhand facilitated by Adani Skill Development Centre. A total of 2,500 women have enrolled in the SHG so far and of these 1,600 are currently active members. These women across 17 villages have received a 3-month training in tailoring, empowering them to become self-reliant. In 2019, with 16 production houses, this SHG was awarded the first order from the district administration for stitching and delivering 4 lakh pairs of school uniform at the cost of Rs. 12 Cr for Government School students in the district. And this was just the beginning.
The financial independence of women engaged in PJSASM is beneficial for their family's economic condition – the project has helped more than 5,000 indirect beneficiaries. More importantly, this has boosted their self-confidence and increased their involvement in decision-making matters.
As the residents of the tribal district take charge of their own future, the Adani Foundation has also stepped up to further augment their economic growth. In this regard, the foundation has taken the responsibility of renovating local infrastructure, deepening ponds, reservoirs and maintaining the hand pumps for local communities. These efforts are supplemented by initiatives like running mobile healthcare units (MHCUs) for doorstep medical services, Swachhagrahafor promoting a culture of cleanliness and SuPoshan for alleviating malnutrition and anaemia. The foundation takes immense pride in facilitating the journey of local villagers, strengthening its vision for a growingly prosperous Godda.
Subscribe to receive latest stories, media releases and insights on from this journey of inculcating self-reliance.