Jyoti Goswami has shown that no matter how big the storm is, one can muster up the courage to face it like an eagle and fly above it. Her story serves as an inspiration to many young women who want to lead a life of self-reliance and dignity.
As a young student, Jyoti was fully engrossed in her academics and faring quite well, only to be stopped from pursing higher studies. Her mother announced that irrespective of whether or not she passes her HSC exams, she will not be allowed to study further and that marriage was on the cards. Like many girls in India, Jyoti gave up on her dreams and got married at a young age. She took up the responsibilities of being a wife and a homemaker – living a happy life with her husband and two children – until her husband passed away. Her small world was in complete dismay and disarray.
The responsibility of providing for their two children fell on her shoulders. Worse still, her in-laws asked her to leave the house, depriving her off any moral or financial support. Jyoti took shelter in her brother's home and started looking for opportunities that could help to fend for her family. Unfortunately, because of the lack of higher education and a solid skillset, she had to struggle a lot. She tried her luck by pursuing a teaching job but the income was meagre. The thought of being a burden to her brother coupled with insufficient funds for children's schooling made her nervous and distraught. She was sorry for not being able to provide an environment in which her children could learn and grow up happily.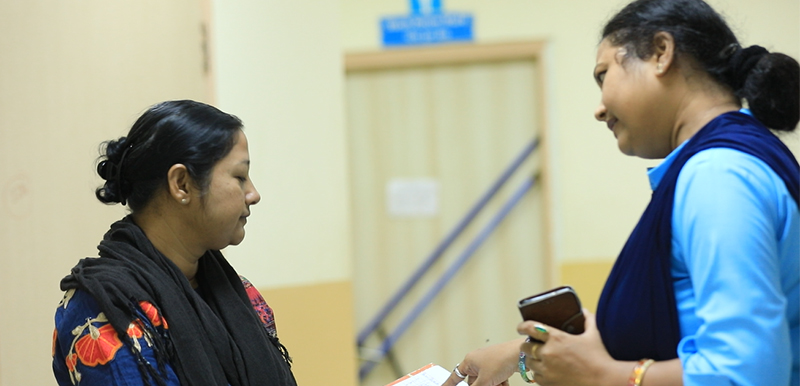 Jyoti saw a ray of hope when she found out about the opportunity to enroll in a course to become a General Duty Assistant. It was being conducted under the Pradhan Mantri Kaushal Vikas Yojana (PMKVY) at Adani Skill Development Centre (ASDC), Bhuj. She visited the centre and inquired about the course and employment opportunities. Her long lost ambitions and hope were re-ignited.
Jyoti shares "The training I underwent was one of the best experiences of my life. I felt like I was reliving my school days which I had cherished a lot. I used to write notes in every class and was the most excited student during practical sessions. I would dedicatedly study at home to remember the names of all the equipment and revise the treatment procedures." After classroom training, Jyoti and her batch mates underwent a month long on the job training (OJT) at GAIMS, Bhuj hospital. She adds that it was during this OJT that her personality was transformed. The interactions with nurses, doctors and patients boosted her confidence.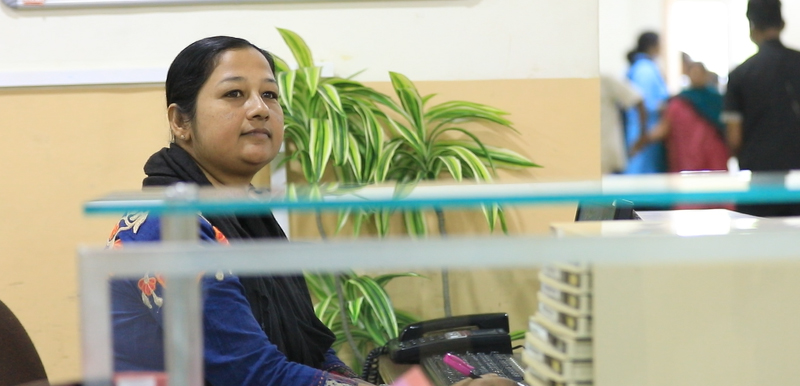 Jyoti excelled in the impending PMKVY assessment and secured a job as Patient Care Assistant at GAIMS. With a monthly salary of INR 10,000, she is able to pay her children's school fees and is slowly but steadily managing her savings for the future of her family. As someone who is well-versed with the hospital environment after gaining one-year work experience, her skills have been particularly appreciated amidst the COVID-19 pandemic. She is spreading awareness about preventive measures while discharging her duties fearlessly.
Her training at the ASDC gave her an edge in not only getting gainful and meaningful employment but also in facing difficult situations at work. With utmost devotion and confidence, many people like Jyoti who have joined GAIMS after training at ASDC, Bhuj have been employed there for years.
There is no greater testament to the power of skill-based training, than seeing families such as that of Jyoti's, living a happy, stable and peaceful life. .
Subscribe to receive latest stories, media releases and insights on from this journey of inculcating self-reliance.