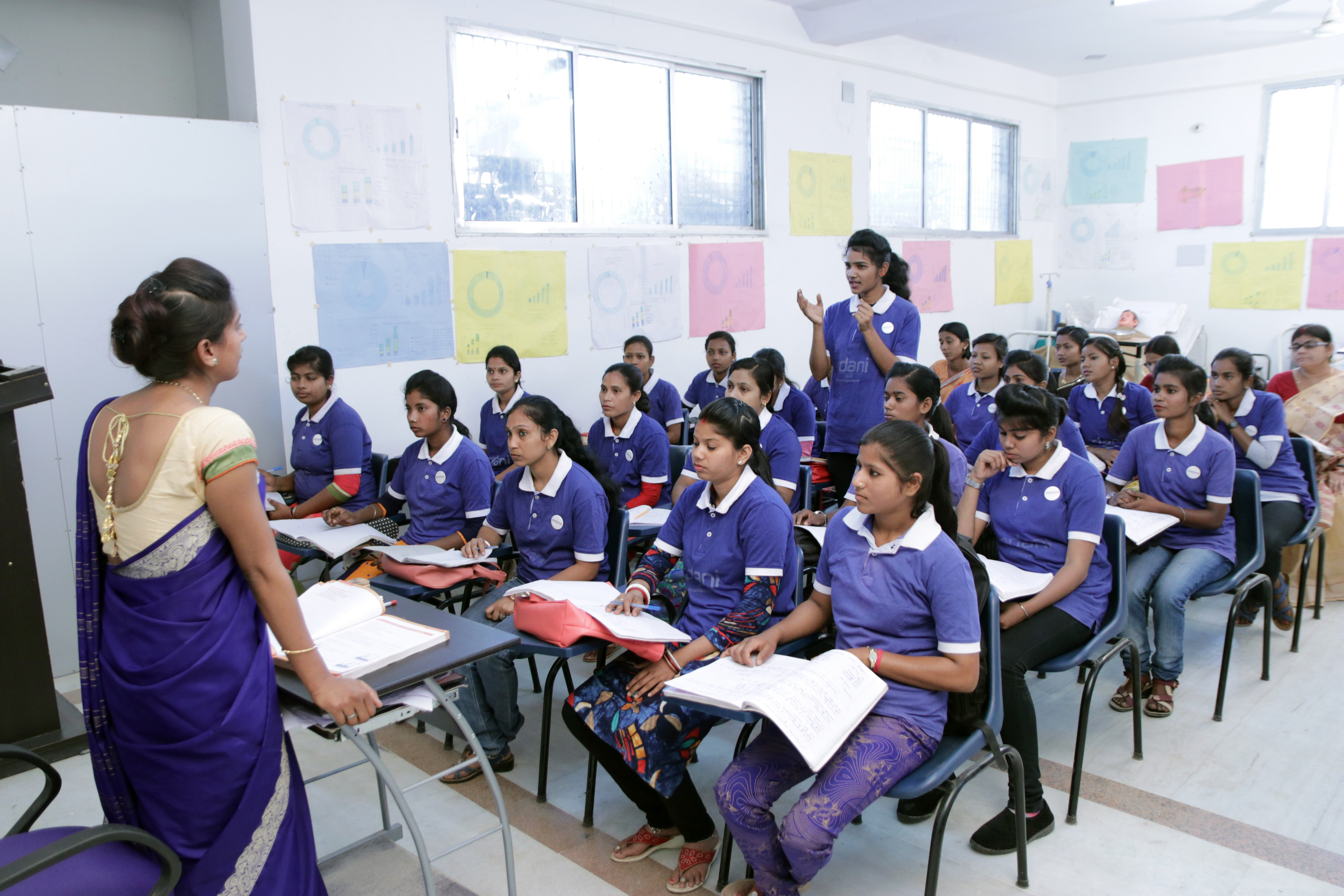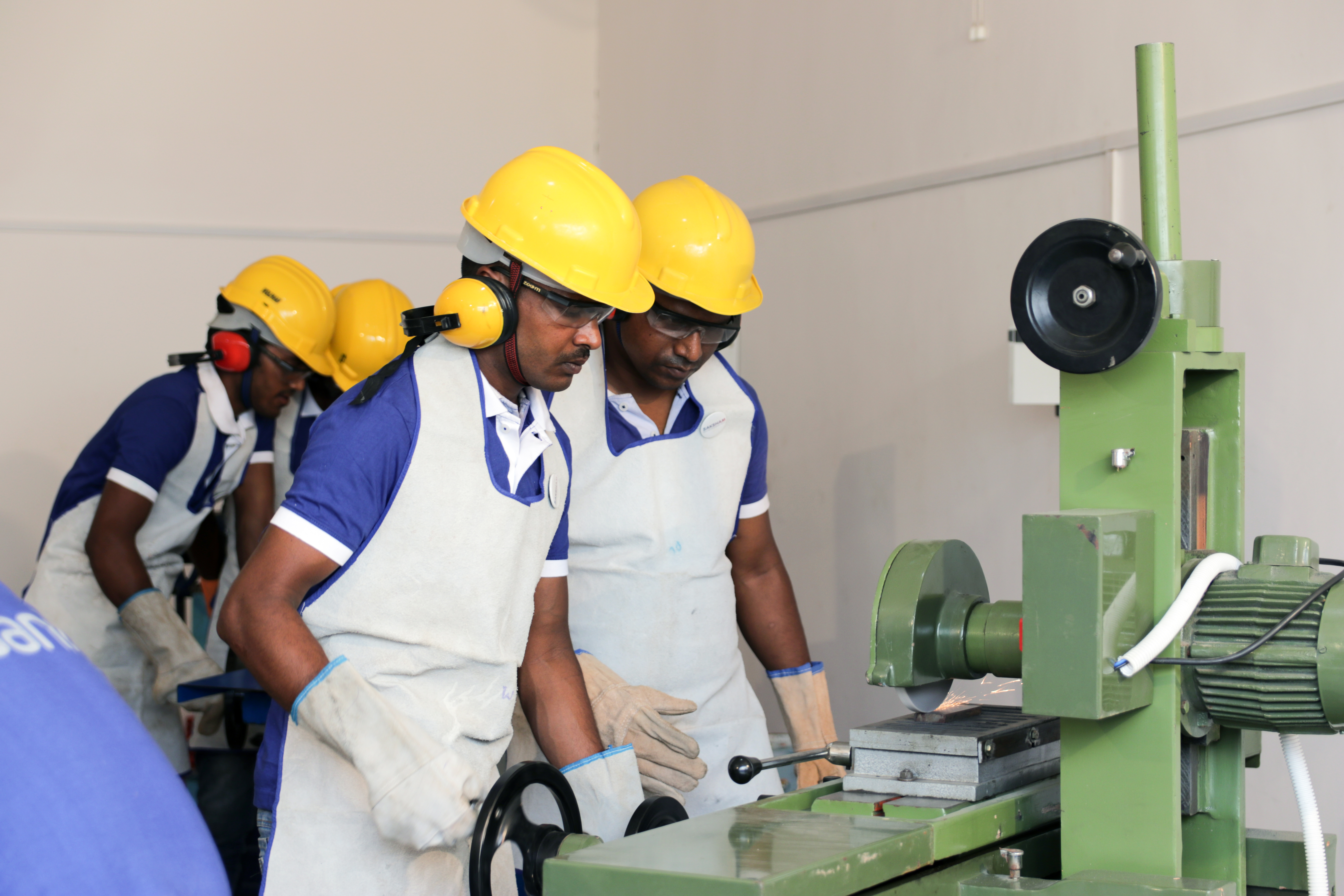 Adani Skill Development Centre (ASDC) has been on a fascinating journey since its inception in 2016, and we have seen many obstacles. Not only because of pandemic but also because of different geographies, cultures, and the mentality of people. To balance it, we introduced transformational techniques for skill development training at ASDC. What gives us a real sense of pride and accomplishment is to see some successful training and livelihood models as the larger outcome of these training programmes.
I am delighted to share that Adani Saksham recently achieved the milestone of training 1,00,000 youth in different courses, in 11 states across India. What is even more satisfying is that of these 1,00,000 youth – over 60% are women – of which about 67% have started generating livelihood from different sources. We have worked with many communities across the nation and in different domains – and many of these models on women empowerment. To name a few, we have Phoolo Jhano Saksham Aajeevika Sakhi Mandal in Jharkhand, Clean4U, You Me & Tea Café and VizMart in Kerala and Kashi Prerana Saksham Producer Company in Uttar Pradesh.
At Phoolo Jhano Saksham Aajeevika Sakhi Mandal, women were trained on the art of stitching followed by getting a huge order to stitch school uniforms for the Government Primary Schools in Jharkhand. Over 1,800 women received their first work order worth of ₹12,00,00,000 to stitch around 3,00,000 pairs of uniforms. This empowered women in establishing their own enterprise with confidence of generating more revenue to sustain their family in a better way.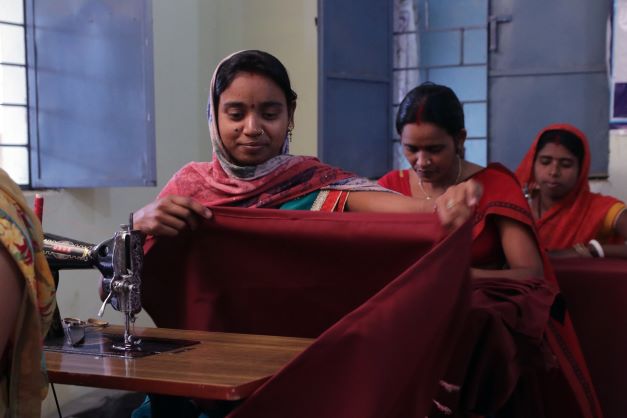 The Concept of Clean4You came from the necessity of cleaning flood affected areas in Kerala. Women of Vizhinjam locality (Dist.: Thiruvananthapuram) were professionally trained on cleaning services. These women started their enterprise and began providing professional cleaning services to nearby corporate offices. Today, Clean4You enterprise, operated entirely by women, is a successful business model.
You, Me & Tea Café is another successful model, led and operated by women that was started to provide cafe like offerings to local youngsters where tasty snacks are served with a variety of tea and coffee. Another enterprise that is entirely led by women – including supply chain, finance, HR, and other operations is VizMart. It is a platform resembling a retail store where people can buy grocery, garments, and vegetable at affordable rates, all under one roof.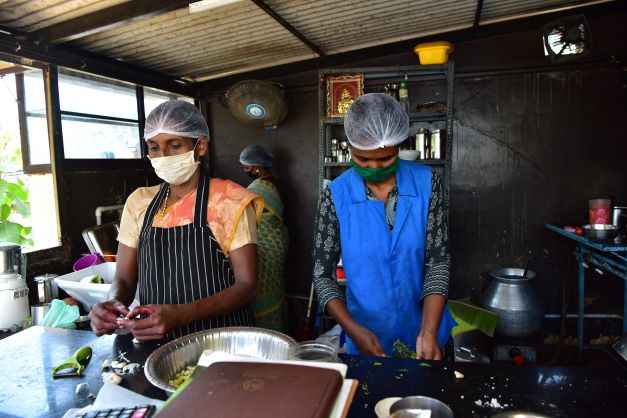 Latest in the list of achievement is Kashi Prerana Saksham Producer Company, Varanasi (UP). Here, women are engaged in making Dhoopbatti and Agarbatti from cow dung. These women procure cow dung from different areas, carry out the entire process of making agarbatti and provide ready to use incense sticks. Today, over 200 women are skilled for this purpose, and we aim to provide livelihood opportunities to a total of over 2000 women in this area.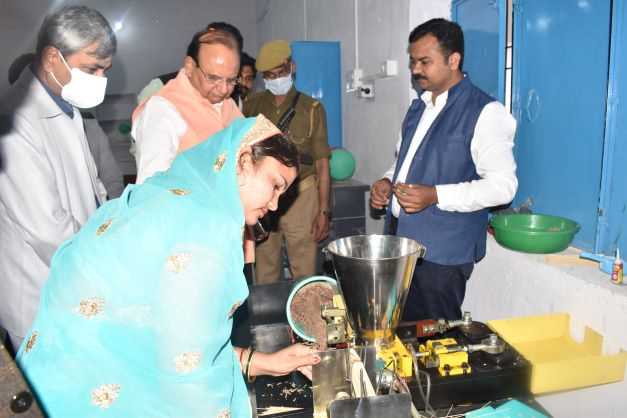 We need to look at these models in the context of the high unemployment ratio in the country, particularly in the women workforce. As per the World Economic Forum;s recently released Global Gender Gap Index 2022, India ranks 135 among a total of 146 countries. We have a long, long way to go to reach gender parity. In the above mentioned SAKSHAM models, women belong to low-income, male-dominated households. This shows how important skill development can be to make women employable and provide them livelihood opportunities. This ultimately helps break the cycle of poverty and pave the way towards a more just and equal future.
I will conclude by mentioning one of our major focus areas of bringing latest and state-of-the-art technologies. While the above examples highlight women's progress, the courses which are highly popular amongst the 40% male candidates include technical courses like welding, electrician and crane operation etc. In these, ASDC has adopted and developed state-of-the-art simulators using AR & VR technologies to bring in highest level of efficiency. They offer an unmatched experience for the learners, who gain both skills and confidence. I wish that we celebrate more milestones soon, enabling people to take up employment opportunities or become self-employed, because each trainee who we assist through skill development will contribute to our nation's prosperity and ensure growth with goodness.
Subscribe to receive latest stories, media releases and insights on from this journey of inculcating self-reliance.