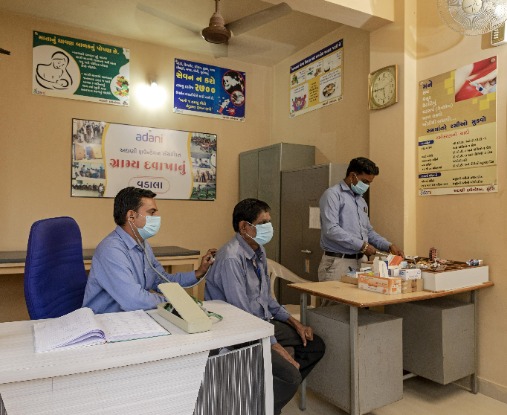 On World Health Day 2022, the World Health Organization (WHO) has focused global attention on urgent actions needed to keep humans and the planet healthy and foster a movement to create societies focused on well-being. The Adani Foundation has been striving for two decades now, to make a spectrum of quality healthcare services available to the underprivileged sections of the society in remote areas. In this bid, is delivers 4 lakh treatments annually, across India – through hospitals, rural health centres, health camps and mobile healthcare units.
In a country like ours, patients and their families bear a heavy burden due to the absence of quality healthcare facilities and infrastructure. For example, getting regular dialysis for kidney related ailment can be very expensive. However, between 2011 – 2020 the Adani Foundation has helped many to get regular dialysis at a minimal and affordable charges. Take for instance Ramzan Adam hailing from Mundra's Juna Bandar vicinity, who had lost all hopes when he was diagnosed with kidney failure eight years ago. Weekly travelling from Mundra to Bhuj for dialysis became a painful routine. His main source of income came from fishing but due to his dialysis he had to skip work for days.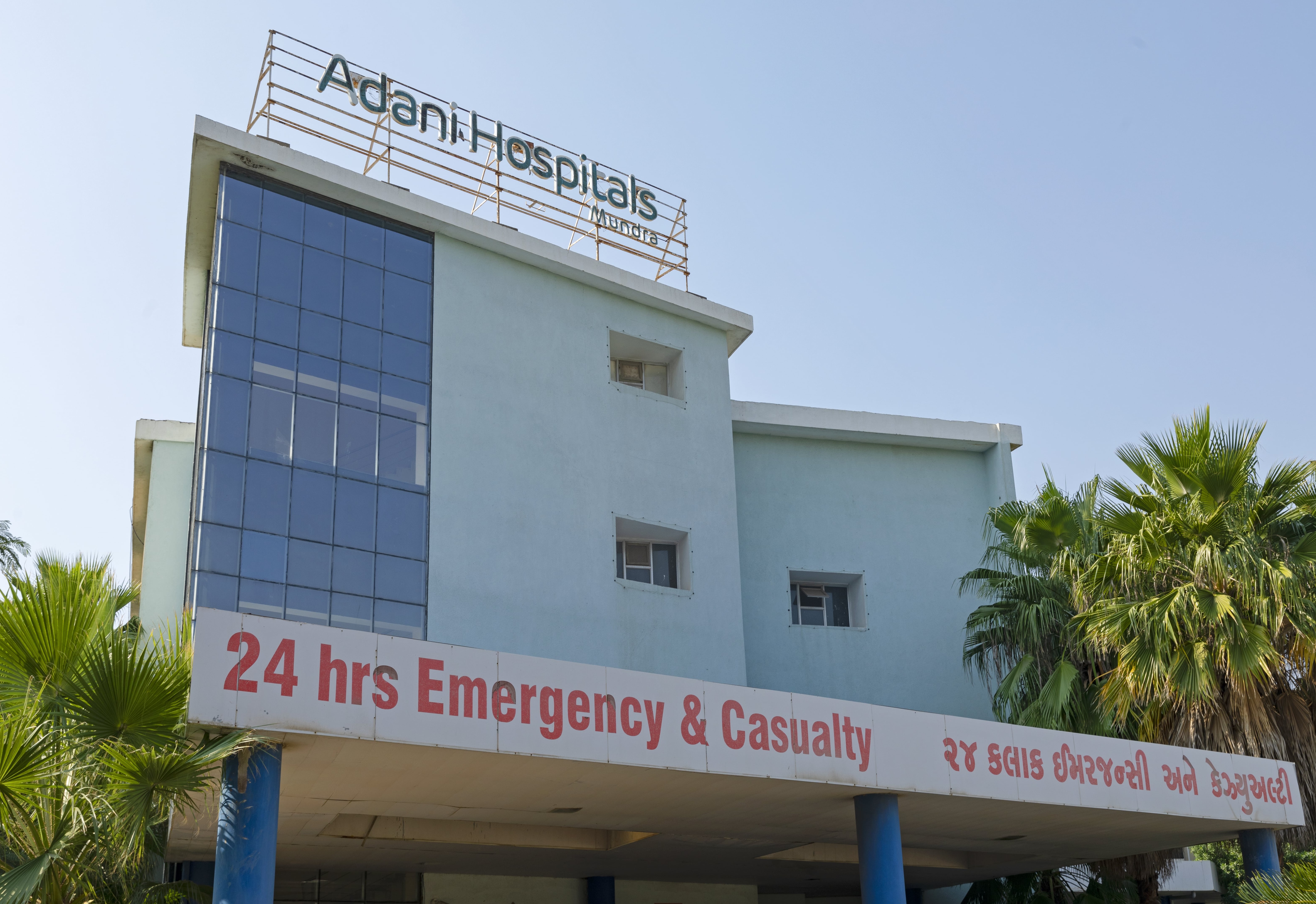 Soon, no work and the additional cost started emptying his pockets. When he learned about the daily dialysis center at the Adani Hospital in Mundra, Ramzan approached for aid from the Adani Foundation. "The unwavering support by the Adani Foundation providing routine dialysis for free has helped me to prolong my life for a few more good years," says an elated Ramzan Azad Chacha. Like him, over 8,500 senior citizens in Mundra and nearby villages have received the right medical treatments. Periodic pediatric camps are also organized frequently for children in the community. So far around 57,420 have been directly and around 1,93,661 have been indirectly received aid.
In Bhuj, the Gujarat Adani Institute of Medical Sciences (GAIMS) is a medical college in India's largest district i.e., Kutch. G.K. General Hospital (GKGH) is the attached teaching hospital to GAIMS – with a capacity of 750 beds, it is often the last ray of hope for thousands of patients from different parts of the district.
In the wake of the coronavirus crisis, GKGH was converted to a COVID hospital with 500 oxygen beds. Since the beginning of COVID-19 pandemic the hospital has treated around 7,000 cases of COVID-19 in the in-patient department (IPD) and approximately 15000 patients have attended the COVID-19 outpatient department (OPD). The Adani Foundation also delivered protective equipment to frontline workers and set up oxygen equipped temporary covid care centres in Ahmedabad, Krishnapatnam, Noida and Kerala. Further, it installed 11 oxygen plants, 57 oxygen tanks, 9,050 oxygen cylinders (of which 7,100 were imported & 1,950 were procured domestically) and 416 concentrators in various parts of India.
Currently, Adani Foundation is implementing in various health initiatives in many parts of the country. It has been facilitating 17 mobile healthcare units (MHCUs) that provide more than 3 lakh treatments annually at the doorsteps of communities members in far-flung regions. Further, 11 Rural Health Clinics and 2 Wellness Centres are offering timely medical aid at various CSR sites – they see an annual footfall of more than 30,000 patients. The Foundation also conducts regular general and specialized health camps for timely diagnosis and further referral services, reaching out to over 30,000 beneficiaries annually. These initiatives have proven to deliver timely preventive and curative treatments, saving lives, money, and time.
Here, it is fitting to mention Fortune SuPoshan, a special project, which binds the Adani Foundation's three core areas of work – namely education, health and sustainable livelihood development – into one. It targets to alleviate malnutrition and anaemia among children in 0-5 years of age, adolescent girls, pregnant women, lactating mothers and women in the reproductive age.
This has been made possible by training community women as SuPoshan Sanginis to go door to door and become a true partner in guarding the community's health. A SuPoshan Sangini plays a pivotal role in spreading awareness, referrals and promoting behavioural change among the target groups to achieve the project objectives. In FY 2021-22, 418 SuPoshan Sanginis reached out to more than 3.5 lakh women and adolescent girls, and more than 1 lakh+ children across 1000 villages.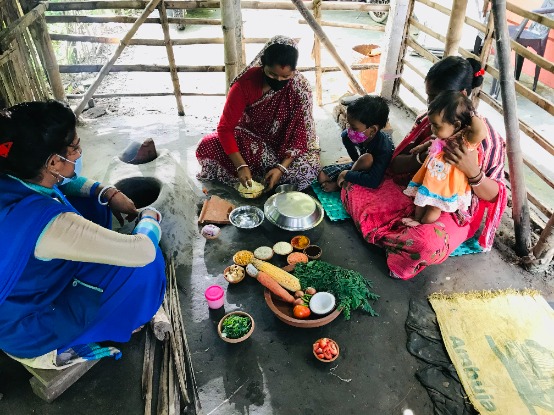 Subscribe to receive latest stories, media releases and insights on from this journey of inculcating self-reliance.