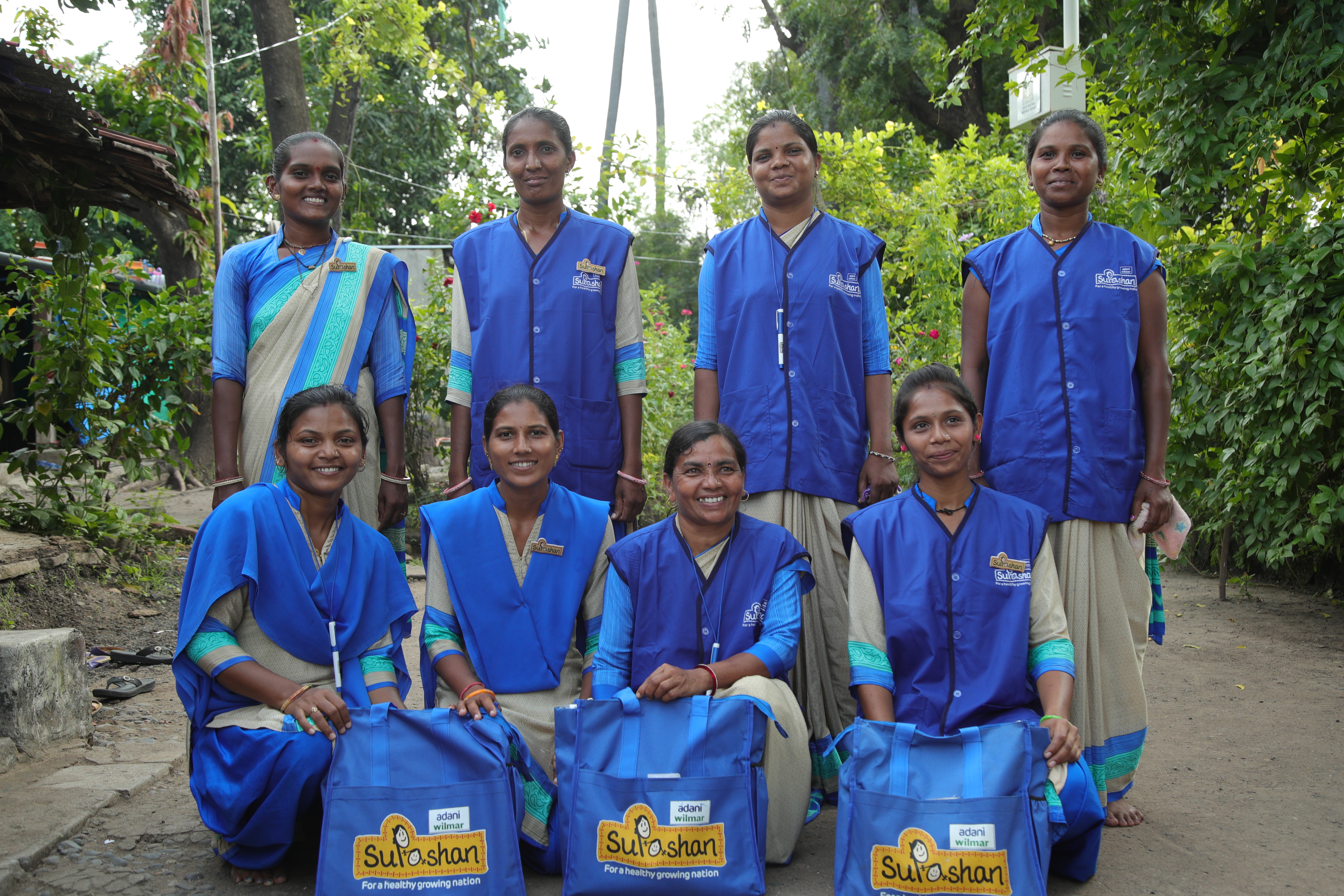 Promoting women's sense of self-worth and their ability to determine as well as exercise their own choices are not just tall, cliché claims. This is the reality on ground which thousands of women are now embracing. When women are living in a safe and empowered environment, they can unravel their full potential, fuel sustainable economies and herald social change. An influential statement by former First Lady Michelle Obama is befitting: "No country can ever truly flourish if it stifles the potential of its women and deprives itself of the contributions of half of its citizens."
Research and scientific evidence have shown how beneficial the role of women is for the success of all kinds of programmes in the development sector – whether it is health, nutrition, agriculture, or any other human development scheme. As we know, India is home to the largest number of malnourished children. Back in 1975, the Government of India started world's largest community nutrition program named Integrated Child Development Services (ICDS) for ensuring healthy and nourished childhood with help of female volunteers from community.
This was the inspiration to start project Fortune SuPoshan and contribute to the mighty goal of freeing India from the clutches of malnutrition. The project is currently functional in 12 states across India and the target groups are children up to 5 years of age, adolescent girls, pregnant women and lactating mothers. The success of this program lies in the hands of local women who work as volunteers – SuPoshan Sanginis. The project identifies passionate and needy women from the community and trains them to implement this initiative. At present, more than 450 women are engaged as SuPoshan Sanginis, educating the community on nutrition, breastfeeding practices, dietary diversity, sanitation, and various other healthy practices.
On the one hand, the project has helped to reduce malnutrition levels in the project area and on the other, it has brought a positive shift in the personal and professional life of a Sangini. She has become an independent, earning member of her family and an empowered and respected community resource.
Take for instance SuPoshan Sangini Ankita Tadavi who is working with us since the past four years in Narmada district, Gujarat. She was a shy and introvert woman who spent her time helping her husband run a grocery shop and do farm work alongside other household chores. She found it difficult to mingle with people and at the same time the culture was an additional barrier. Project SuPoshan served as a turning point for her. As a SuPoshan Sangini she worked hard to prove her capabilities and single handedly performed target-based counselling for the women of her community. She also successfully improved the financial condition of her family by saving her earnings wisely. She helped her family to build their fortified home, buying a tractor for agricultural work and invested in gold to secure future of her children. This was an unthinkable feat which is now a reality.

Another story of transformation is that of Jayashree Vasava, also from Narmada. She became widow at the age of 28 years and was left alone to raise a 10-year-old son with her old parents. In a rural set-up, where working women are not the norm, for a woman to step out of the house is not easy. But Jayshree has put all that way behind her and has been doing her duty as a SuPoshan Sangini commendably for four years now. Her work is being recognized within her community and she is being appreciated by the Village Council. Recently, taking another leap of faith, she has started her own beauty parlour as an additional livelihood opportunity. She is a role model for young women who are aspiring to be self-reliant.

In Nagpur, Maharashtra, Sangini Jyotsana faced enormous resistance from her family during the initial days. The SuPoshan team explained the importance of her role to her family members and also ensured her security. As the years passed, her family started respecting and feeling proud of the nature of her work. During the Covid-19 pandemic, it was her earnings as a Sangini which ensured that they could make ends meet. Now, Jyotsna has started a small business of sarees, stitching clothes, making papad etc. and is also working as "Bank Sakhi".

These may seem like small wins but in their lives, these are the achievements that have changed not just their economic standing in the society by also their social status. Over the years, Project SuPoshan has empowered more than 600 such women across rural India. All these women have worked relentlessly for making their community members well-informed and healthy; and in the process, it has led them to learn and enjoy the benefits of financial independence as well as earn a special place in the community.
Subscribe to receive latest stories, media releases and insights on from this journey of inculcating self-reliance.