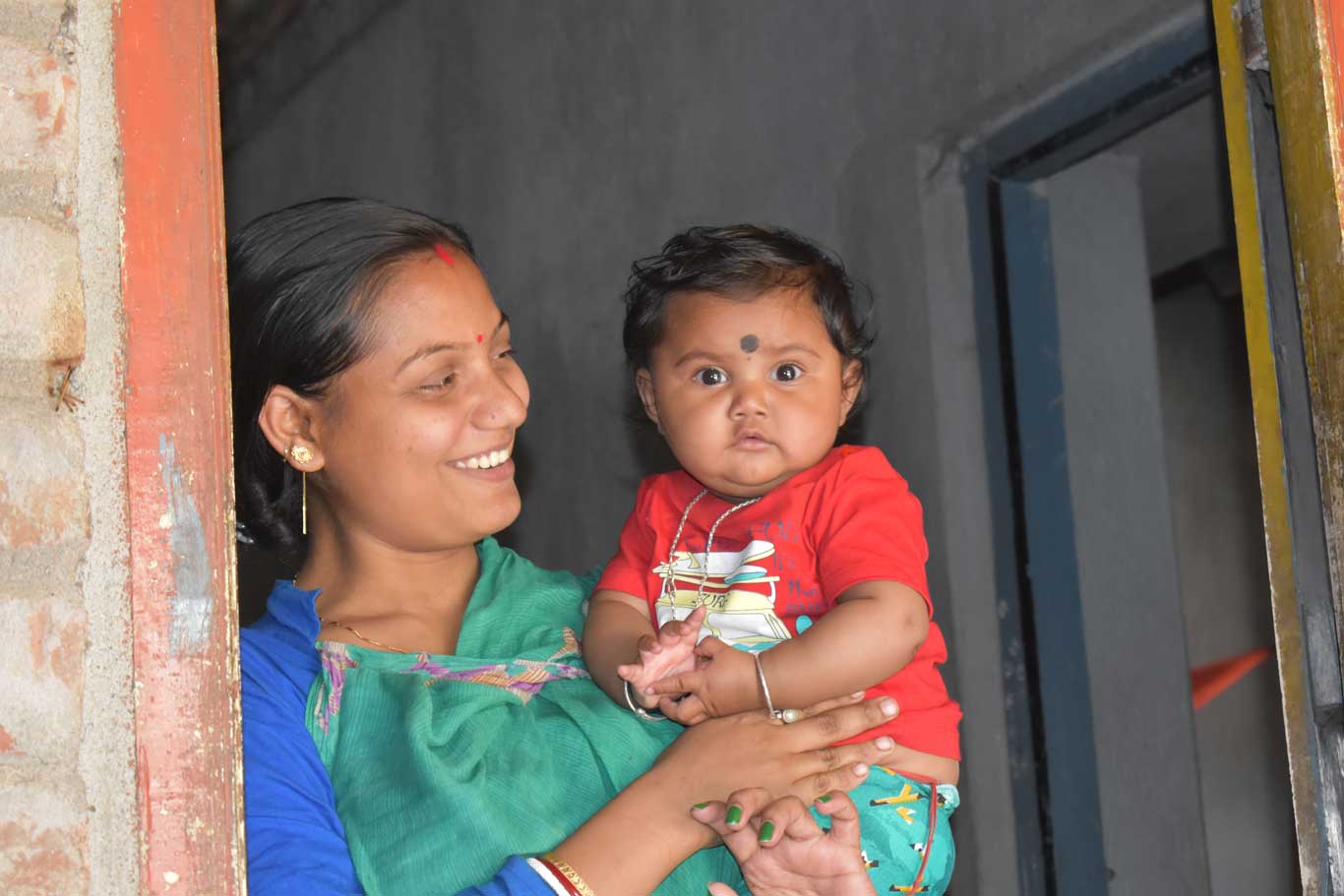 COVID-19 has led to severe and widespread increase in global food insecurity, affecting underprivileged households in almost every country, with impacts expected to continue through 2021, into 2022 and possibly beyond as the Delta variant continues to spread. The deadly second wave took away earning members of many families, leaving many households vulnerable and struggling for basic necessities. Dietary diversity has decreased significantly and resulted in adverse effects on maternal and child nutrition.
As per the National Family and Health Survey (NFHS)* data, in India 51% mothers had received 4 antenatal care visits, 14% non-breastfeeding children aged 6-23 months had received adequate diet, 21% children under 5 years were found as wasted, 36% children were found as underweight, 38% children were found as stunted and 53% women under 15-49 years were found as anaemic. This was the harsh reality in India, even before COVID hit in March 2020. In a recent interview**, Arjan De Wagt, Head, Nutrition, UNICEF India, notes that for the future of children in India, controlling COVID-19 and ending malnutrition are equally important and urgent.
Unless nutrition is prioritized at all levels and by all stakeholders, communities will continue to suffer. Recognizing the gravity of the situation and considering the devastating grip of the second wave of COVID-19, CSR initiatives of Adani Foundation leapt into action as soon as it was possible to do so. Throughout the lockdown period, our Sanginis under the flagship Fortune SuPoshan project, were conducting tele-counselling sessions for pregnant women, lactating mothers, and adolescent girls. They provided the beneficiaries emotional support to cope with the unsettling circumstances and disseminated correct information on consuming nutritious food, availing government services, and activated emergency referral services. They also supported various Government initiatives such as vaccination drives, linkage to Government schemes/benefits and developed their own skills through virtual training programs.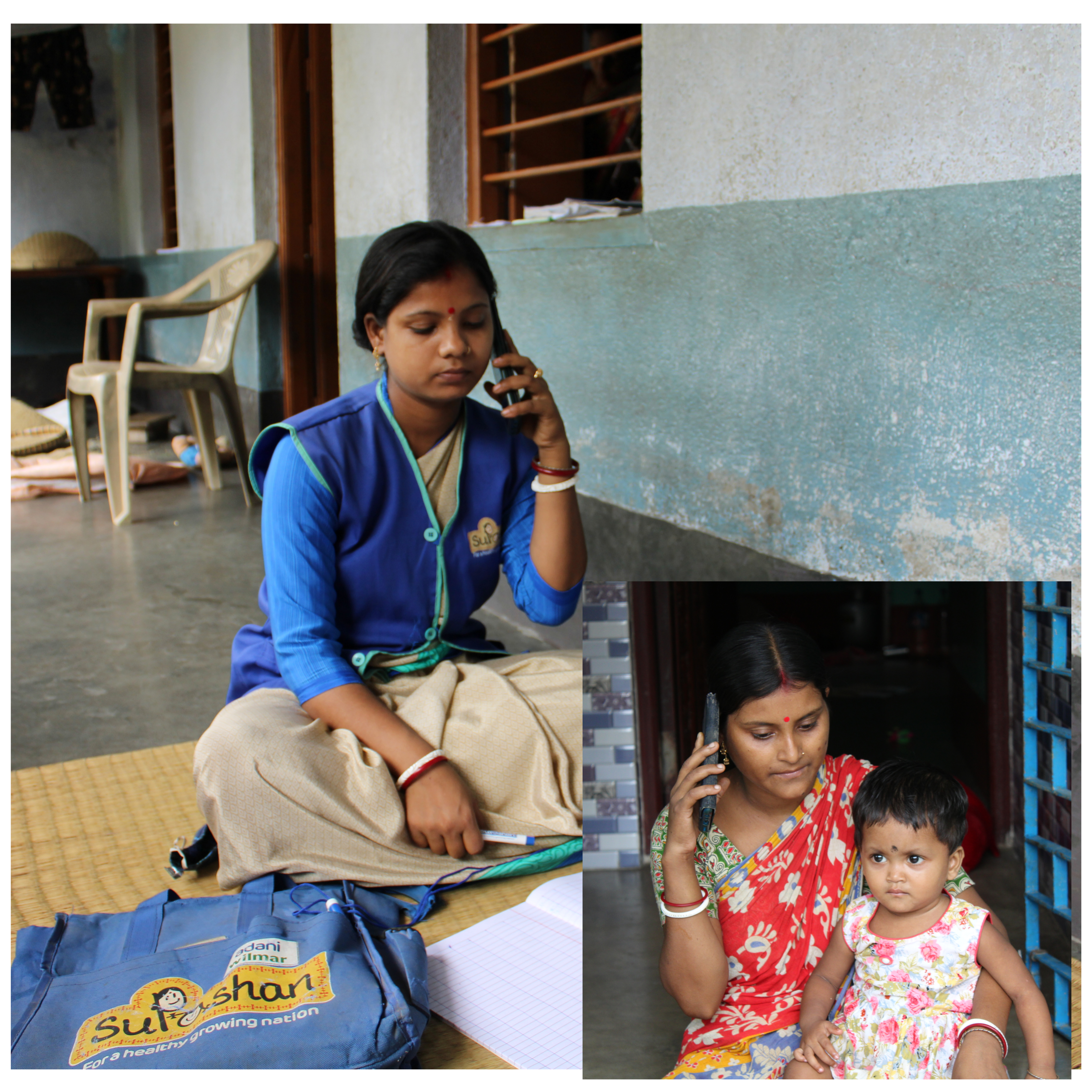 Field activities at community level were reinitiated from July 2021 through a series of activities like child anthropometry, family counselling, focused group discussions, cooking demonstrations and sustainable food sourcing by promoting kitchen gardens. Anchoring these comprehensive efforts were SuPoshan project officers, aiming to raise awareness about preventing malnutrition right from the start, rather than treating it later. In this context, the project teams observed World Breastfeeding Week from August 1 to 7 across all sites and reached more than 17,000 beneficiaries. A series of innovative activities such as family counselling to 'Protect Breastfeeding – A Shared Responsibility' were conducted – where not only mothers but fathers and other family members/caregivers were engaged. Demonstrations on proper breastfeeding techniques, cooking recipes which improves lactation and help to increase breastmilk production, mass awareness through wall writing, poster making, slogan and rangoli competition were also held.
Then came the National Nutrition Month or Poshan Maah which is celebrated in September each year under the aegis of the Government of India's Poshan Abhiyaan to drive community mobilization and ownership. During the month, SuPoshan Sanginis conducted family counselling on 'feeding smart, right from the start'. They promoted local foods which are affordable and easily available to be incorporated in the form of a rainbow diet – ensuring enough nutrients from plant-based foods in a wide array of colors for 'more variation, more nutrition'. They initiated plantation drives at household where Severely Acute Malnourished (SAM) children, pregnant women and adolescent girls reside. If the household didn't have enough space for the same, families were encouraged to grow tri-color vegetables and fruits in either waste containers or earthen pots. Further, in the wake of the pandemic, the importance for Water, Sanitation and Hygiene (WASH) was reaffirmed by promoting frequent handwashing practices. The ceaseless efforts on ground helped us to reach more than 50,000 beneficiaries throughout the month.
Adani Foundation's SuPoshan project aims to attain maximum sustainability by training community resources (SuPoshan Sanginis) who prompt organic, behavioural change at household level. Their contribution and proactive nature of work is recognized by many stakeholders at the village level. For instance, in Narmada district's Garudeshwar block (Gujarat), 29 Sanginis received certificates of appreciation during Poshan Maah in the village Gram Sabha, in the presence of Sarpanch and Talati. In another instance, 23 SuPoshan Sanginis in Bundi district (Rajasthan), were invited by the Krishi Vigyan Kendra (KVK), to train them further in the subject of Poshan Vatika (kitchen garden). Adani Foundation also received a letter of appreciation for the work being implemented in Bundi.
While all energies converge in the Poshan Maah, healthy nutrition practices should be implemented every single day. Our teams are determined to bounce back and enhance the nutrition status at village level – covering more than 1,026 villages and 139 urban slums in 10 Indian states – helping the nation stay on track to achieve zero hunger by 2030.
*NFHS-4 (2015-16)
**https://www.thehindu.com/sci-tech/health/high-levels-of-maternal-and-child-under-nutrition-continue-to-plague-india-unicef-official-arjan-de-wagt/article36734871.ece
Rozina Sultana, Regional SuPoshan Officer (East Region) & Vivek Yadav, Project Co-Ordinator, SuPoshan
Subscribe to receive latest stories, media releases and insights on from this journey of inculcating self-reliance.