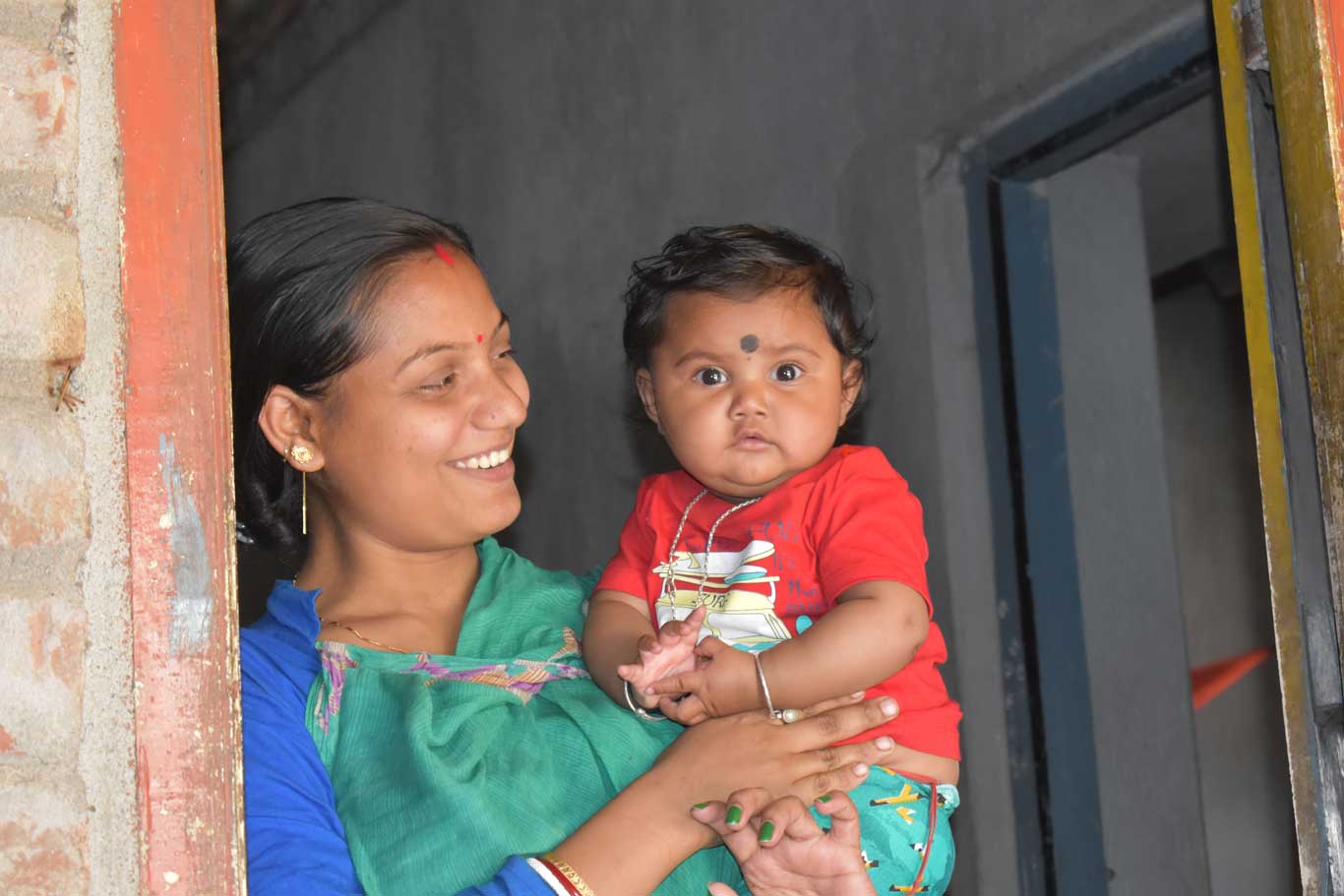 Promoting women's sense of self-worth and their ability to determine as well as exercise their own choices are not just tall, cliché claims. This is the reality on ground which thousands of women are now embracing. When women are living in a safe and empowered environment, they can unravel their full potential, fuel sustainable economies and herald social change. An influential statement by former First Lady Michelle Obama is befitting: "No country can ever truly flourish if it stifles the potential of its women and deprives itself of the contributions of half of its citizens"
Research and scientific evidence have shown how beneficial the role of women is for the success of all kinds of programmes in the development sector – whether it is health, nutrition, agriculture, or any other human development scheme. As we know, India is home to the largest number of malnourished children. Back in 1975, the Government of India started world's largest community nutrition program named Integrated Child Development Services (ICDS) for ensuring healthy and nourished childhood with help of female volunteers from community.
This was the inspiration to start project Fortune SuPoshan and contribute to the mighty goal of freeing India from the clutches of malnutrition. The project is currently functional in 12 states across India and the target groups are children up to 5 years of age, adolescent girls, pregnant women and lactating mothers. The success of this program lies in the hands of local women who work as volunteers – SuPoshan Sanginis. The project identifies passionate and needy women from the community and trains them to implement this initiative. At present, more than 450 women are engaged as SuPoshan Sanginis, educating the community on nutrition, breastfeeding practices, dietary diversity, sanitation, and various other healthy practices.
On the one hand, the project has helped to reduce malnutrition levels in the project area and on the other, it has brought a positive shift in the personal and professional life of a Sangini. She has become an independent, earning member of her family and an empowered and respected community resource.
Take for instance SuPoshan Sangini Ankita Tadavi who is working with us since the past four years in Narmada district, Gujarat. She was a shy and introvert woman who spent her time helping her husband run a grocery shop and do farm work alongside other household chores. She found it difficult to mingle with people and at the same time the culture was an additional barrier. Project SuPoshan served as a turning point for her. As a SuPoshan Sangini she worked hard to prove her capabilities and single handedly performed target-based counselling for the women of her community. She also successfully improved the financial condition of her family by saving her earnings wisely. She helped her family to build their fortified home, buying a tractor for agricultural work and invested in gold to secure future of her children. This was an unthinkable feat which is now a reality.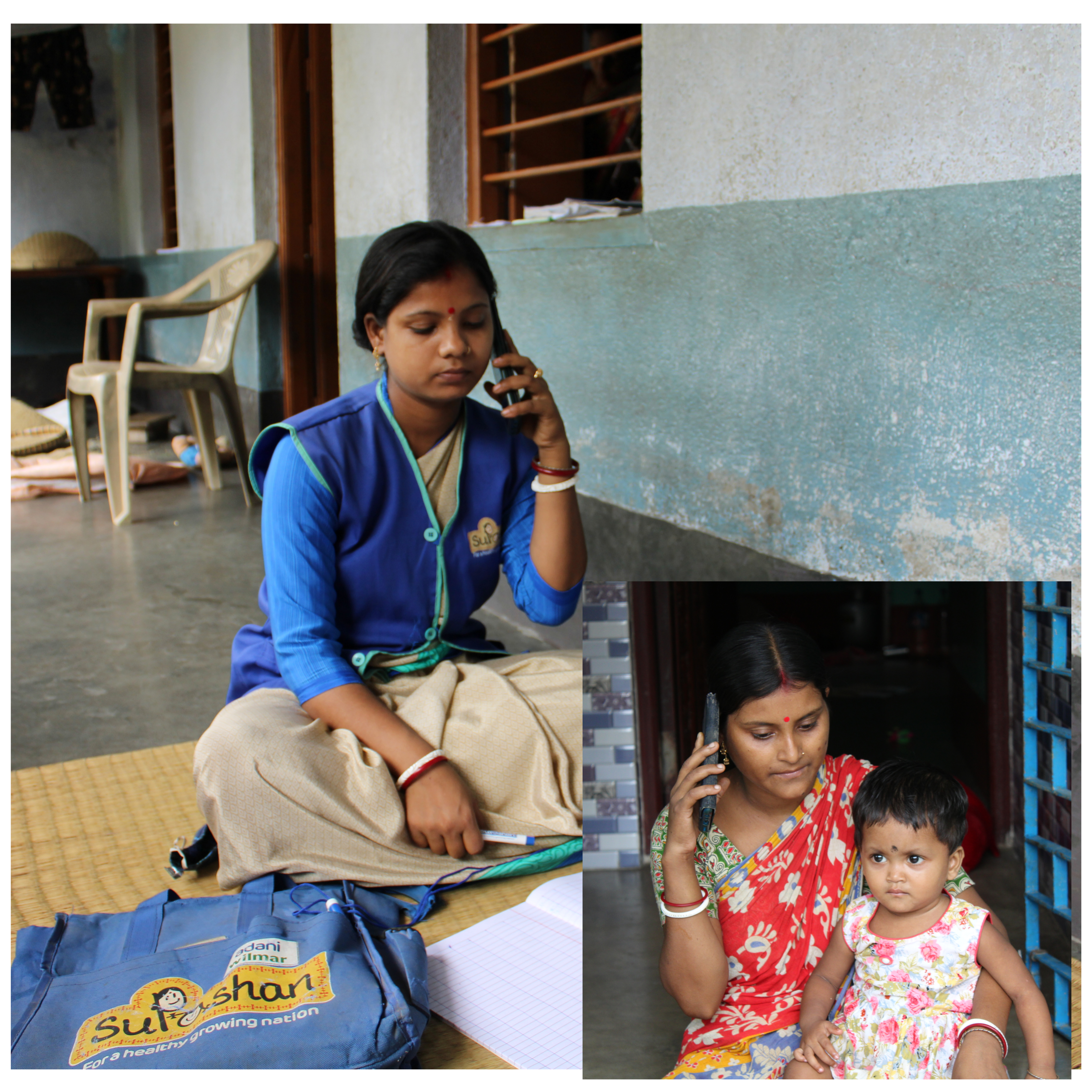 Field activities at community level were reinitiated from July 2021 through a series of activities like child anthropometry, family counselling, focused group discussions, cooking demonstrations and sustainable food sourcing by promoting kitchen gardens. Anchoring these comprehensive efforts were SuPoshan project officers, aiming to raise awareness about preventing malnutrition right from the start, rather than treating it later. In this context, the project teams observed World Breastfeeding Week from August 1 to 7 across all sites and reached more than 17,000 beneficiaries. A series of innovative activities such as family counselling to 'Protect Breastfeeding – A Shared Responsibility' were conducted – where not only mothers but fathers and other family members/caregivers were engaged. Demonstrations on proper breastfeeding techniques, cooking recipes which improves lactation and help to increase breastmilk production, mass awareness through wall writing, poster making, slogan and rangoli competition were also held.
Then came the National Nutrition Month or Poshan Maah which is celebrated in September each year under the aegis of the Government of India's Poshan Abhiyaan to drive community mobilization and ownership. During the month, SuPoshan Sanginis conducted family counselling on 'feeding smart, right from the start'. They promoted local foods which are affordable and easily available to be incorporated in the form of a rainbow diet – ensuring enough nutrients from plant-based foods in a wide array of colors for 'more variation, more nutrition'. They initiated plantation drives at household where Severely Acute Malnourished (SAM) children, pregnant women and adolescent girls reside. If the household didn't have enough space for the same, families were encouraged to grow tri-color vegetables and fruits in either waste containers or earthen pots. Further, in the wake of the pandemic, the importance for Water, Sanitation and Hygiene (WASH) was reaffirmed by promoting frequent handwashing practices. The ceaseless efforts on ground helped us to reach more than 50,000 beneficiaries throughout the month.
Adani Foundation's SuPoshan project aims to attain maximum sustainability by training community resources (SuPoshan Sanginis) who prompt organic, behavioural change at household level. Their contribution and proactive nature of work is recognized by many stakeholders at the village level. For instance, in Narmada district's Garudeshwar block (Gujarat), 29 Sanginis received certificates of appreciation during Poshan Maah in the village Gram Sabha, in the presence of Sarpanch and Talati. In another instance, 23 SuPoshan Sanginis in Bundi district (Rajasthan), were invited by the Krishi Vigyan Kendra (KVK), to train them further in the subject of Poshan Vatika (kitchen garden). Adani Foundation also received a letter of appreciation for the work being implemented in Bundi.
While all energies converge in the Poshan Maah, healthy nutrition practices should be implemented every single day. Our teams are determined to bounce back and enhance the nutrition status at village level – covering more than 1,026 villages and 139 urban slums in 10 Indian states – helping the nation stay on track to achieve zero hunger by 2030.
*NFHS-4 (2015-16)
**https://www.thehindu.com/sci-tech/health/high-levels-of-maternal-and-child-under-nutrition-continue-to-plague-india-unicef-official-arjan-de-wagt/article36734871.ece
Rozina Sultana, Regional SuPoshan Officer (East Region) & Vivek Yadav, Project Co-Ordinator, SuPoshan
Subscribe to receive latest stories, media releases and insights on from this journey of inculcating self-reliance.