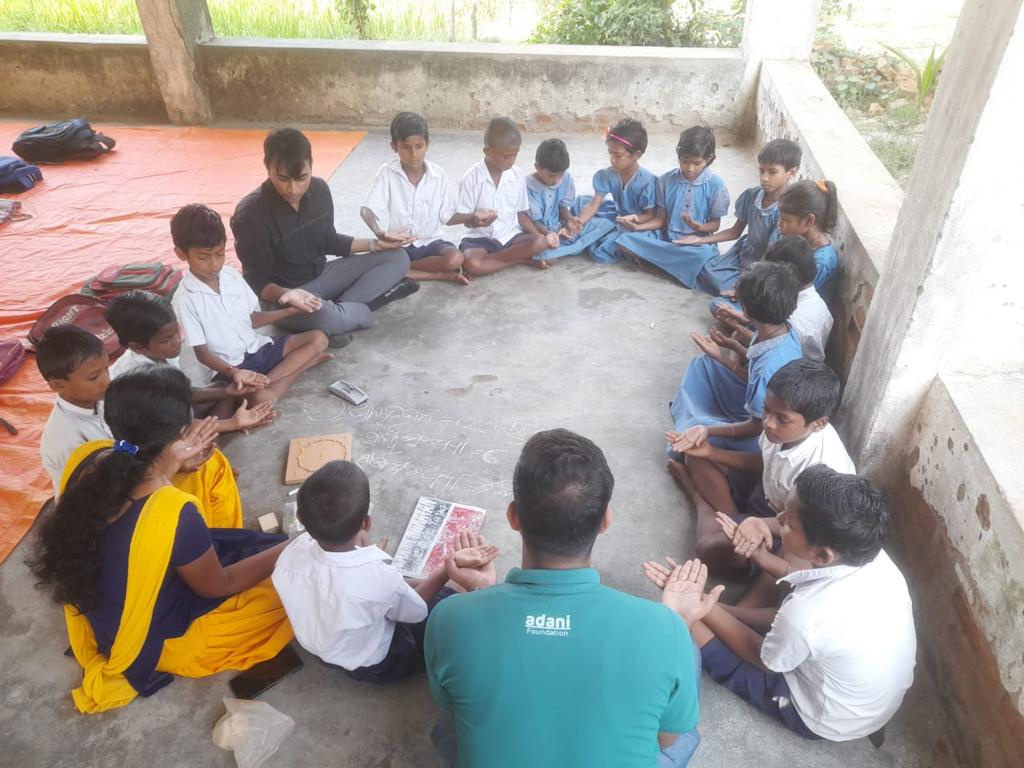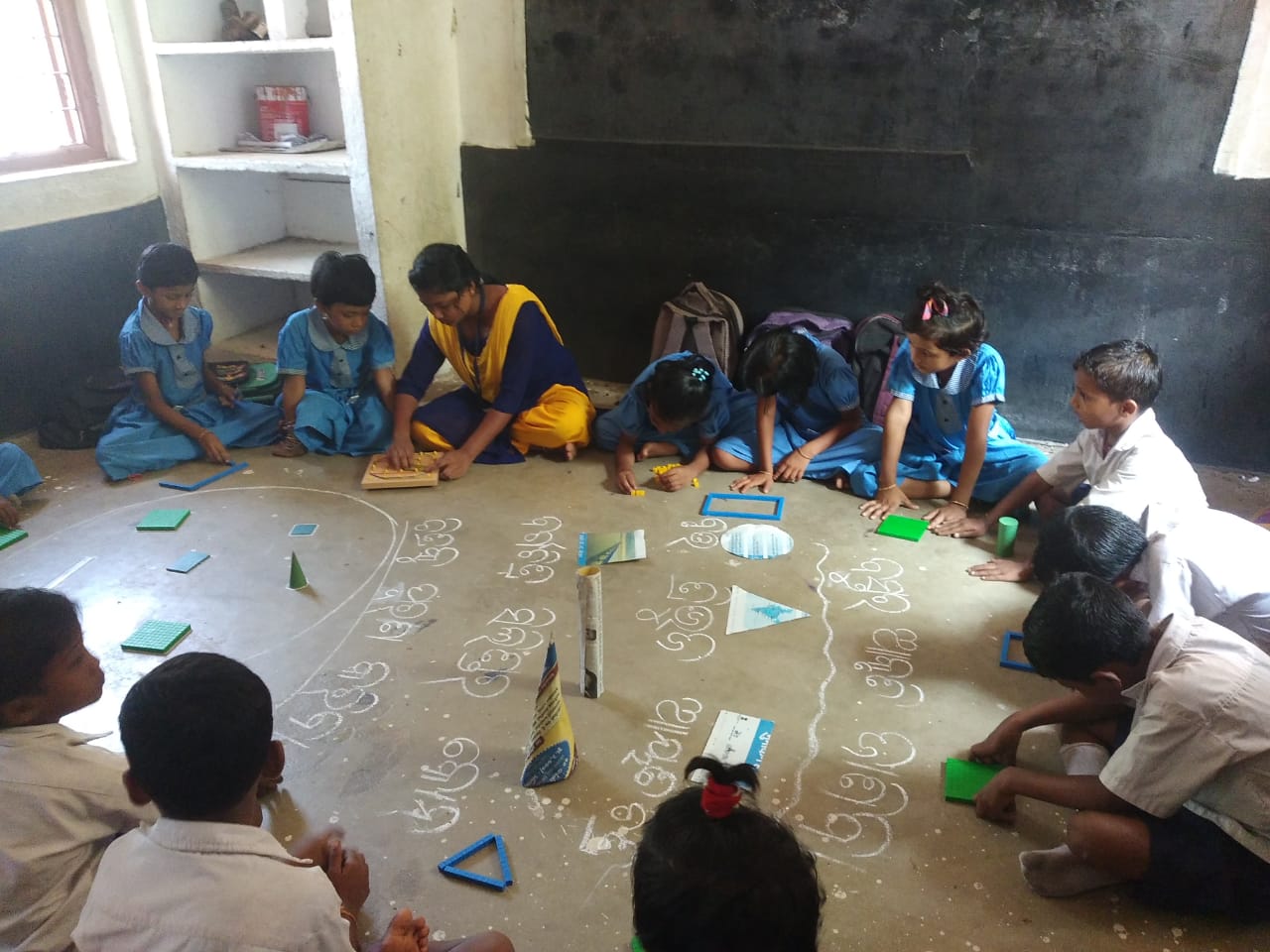 Earlier this month I had the chance to visit the Jatra Pokhari Primary School. This tiny educational facility is situated in Jatra Pakhori village, in Jagula Gram Panchayat of Block Chandabali, in Bhadrak district of Odisha. It is 10 kms away from the main road, where a day of uninterrupted electricity supply is a matter of great joy. The lack of infrastructure, teachers, and learning resources is, sadly, a norm in such schools in the interior villages here.
Most of the wards' parents are fisherfolk. Every student in this community is a first-generation learner with limited resources. Even in such circumstances, I could see and sense the children's openness and desire to learn things. However, they were also quite shy in communicating their emotions. I spent some time with them to gauge how receptive they were to a few games. After showing a small demo, they immediately got ready to play. It truly made me see that innocent and curious minds simply need warmth and the right stage to connect as well as share their untapped talent.

My visit was a part of our efforts to enhance the quality of pre-primary and primary education in Dhamra, Odisha through Project Utthan, which was introduced here in 2019. The project is directly based upon the suggestions mentioned in the National Education Policy 2020 of focusing on 'Foundational Literacy and Numeracy'. It focuses on improving the learning outcomes of students with the use of technology and activity-based teaching methodology. Based on the need assessment, our partner ThinkZone has developed a module which was vetted by Mo School Abhiyan (a Government of Odisha initiative) as well as State Council of Education Research and Training (SCERT), Odisha. Accordingly, an innovative toolkit has been created, which we call as "School-in-a-Box". This box is a collection of various teaching learning materials.
The project started in 11 Anganwadis and 17 schools in two clusters of Dhamra region, which are Dosinga and Koithkhola. Now the project is running in 46 government schools in 3 clusters of Dhamra region. Each school has an Utthan Sahayak, that is, a dedicated community volunteer who plays a vital role in implementing the project. They get training from ThinkZone on various aspects of early childhood education and optimal usage of the teaching-learning materials.
Despite the speed-breaker of Covid-19 pandemic, we can see some benefits of the project impacting the students. The different methods of teaching are ensuring that the interest level of children increases, which further aids their progress and learning outcomes. The participation of parents is aiding children's learning curve. The youth in the village are taking ownership of education in their community by working as Utthan Sahayaks. These women and youth are empowered to earn a livelihood while they act as agents of change.
In the context of this project, it is easy to see why personal attention is important to encourage children to step out of their comfort zone, especially to bring them up to speed. During my visit, I also witnessed the enthusiastic response to Children's Day celebration in many Utthan schools in Dhamra. The Utthan Sahayaks organized several competitions and open forums with the assistance of government teachers. We were astounded by the youngsters' excitement and participation. The teachers were pleasantly surprised to see the pupils perform song and dance numbers with confidence and grace.
In contrast, in Gujarat where project Utthan has matured over the years, different efforts were made for Children's Day celebration. To make the day fun and eventful, we approached government teachers as well as the members of the Sarpanch/School Management Committee (SMC) to curate a special programme and lunch. Government school principals, teachers, and project Utthan members engaged the children in a variety of games and performances. Even through small initiatives such as these celebrations, we can go a long way in impacting the well-being of children and promote community bonding. It is these gestures that leave a mark on a child's mind.
It is Adani Foundation's humble endeavour to enrich the environment and culture of public schools through programmes such as Utthan. Since a few years ago, schools covered by the project Utthan which have Utthan sahayaks on site have been making an effort to support and boost the morale of government school teachers. We are determined that, during the project tenure, we will be able to positively impact the level of education and attention that children get in government schools in various parts of India.
Subscribe to receive latest stories, media releases and insights on from this journey of inculcating self-reliance.