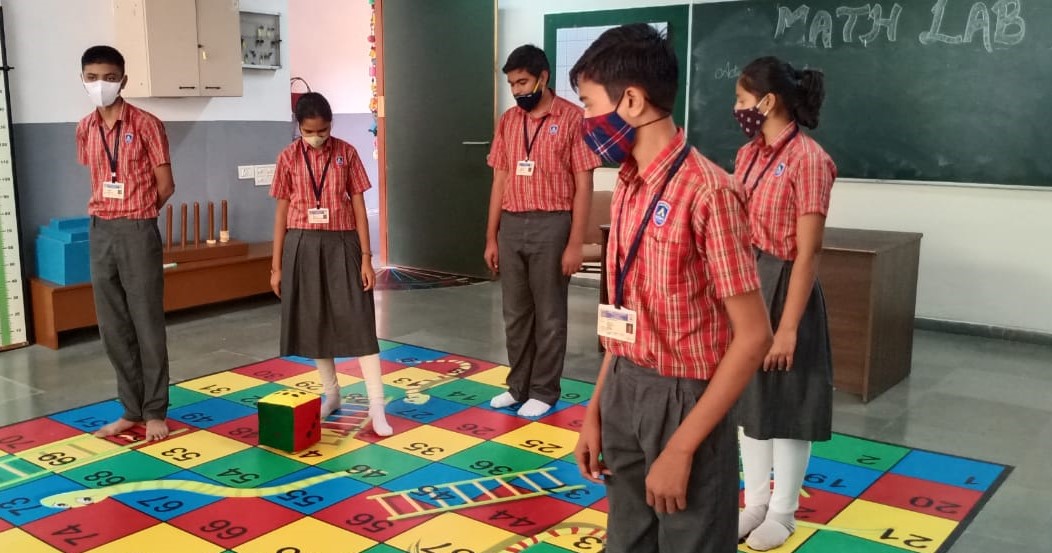 Maulana Abdul Kalam Azad was a great educationist long before he served the country as independent India's first Education Minister. His birth anniversary on 11th November is commemorated and observed as National Education Day every year. The pioneer of University Grant Commission, All India Council for Technical Education, Kharagpur Institution of Higher Education, The University Education Commission and The Secondary Education Commission had dreamt about providing free primary education across India. New Education Policy (NEP) 2020 has given further extension to his contribution, which upon implementation will bring much needed and awaited educational reforms.
NEP 2020 has introduced new dimensions to the education sector in India. Schools run by the Adani Foundation grabbed the opportunity to delve into the minute and important details of the policy and started aligning its educational strategies accordingly. Keeping the students at the center, the schools have thoughtfully designed the action plan for the months and years to come. The teaching fraternity is very well trained at all levels to take the new policy ahead. The staff recruitment process is also fine-tuned to ensure that we bring the right educators on board.
The training needs for the academic session were identified keeping in view the expectations of NEP 2020. They are trained to use innovative ways for teaching-learning as well as assessment and evaluation. Every assessment is analyzed based on different parameters to get a 360⁰ view. A training was provided to conduct "assessment as learning" and "assessment for learning". Our educators believe that the assessment is not for judging the students, but it is an opportunity to know their students in all aspects.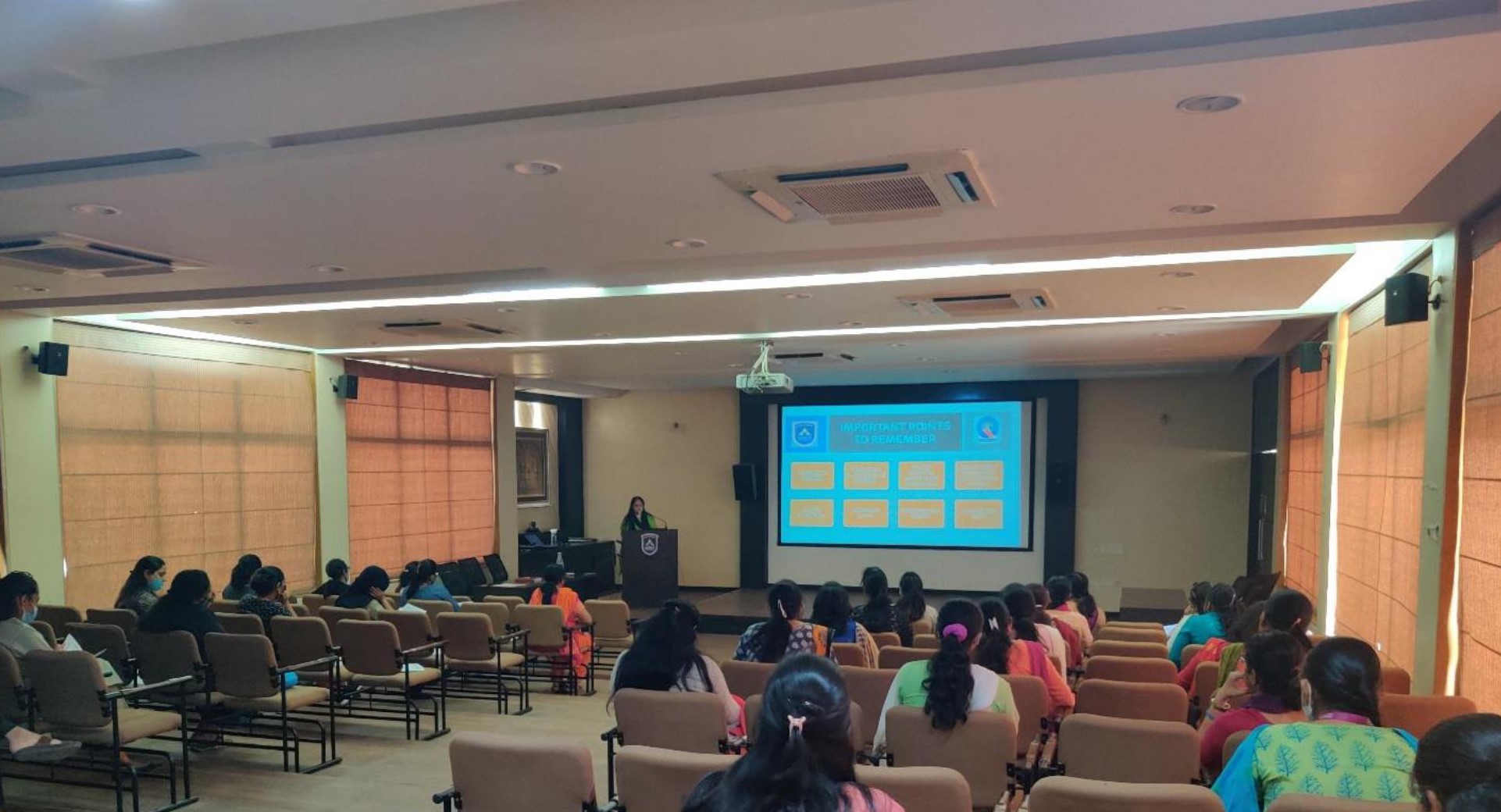 This has helped them to keep in touch with the students virtually amidst the COVID19 induced lockdown and school closure. On a brighter note, it is safe to say that the pandemic has inadvertently accelerated the use of technology in teaching. Both educators and students are comfortable while using technology in teaching learning process – not to replace in-person learning but rather enhance it. A survey was conducted in October 2020 to know about the virtual teaching learning by Adani school educators, 93% educators stated that they are very comfortable in using the virtual platform, 89.2% Adani educators feel the virtual platform is a blessing for them as they can effectively use different resources and 95.8% educators feel that they could enhance their professional skills due to virtual platform.
Recently, the Adani Vidya Mandir, Ahmedabad (AVMA) had conducted a Staff Empowerment Week to equip the educators according to the guidelines given by NEP 2020. The educators were trained to efficiently shift the teaching-learning to inquiry based, critical thinking, cognitive learning and applied methods. They understand that good teaching is more about asking the right questions than seeking the right answers. As a school with distinct mark of quality awarded by National Accreditation Board for Education and Training (NABET), Quality Council of India, it has conducted a series of training sessions for all other schools run by Adani Foundation.
AVMA has thoughtfully designed a growth plan for this academic session which caters to student centric education, creativity, scientific temperament with practical application, inclusion of skill subjects and systematic career guidance process. The primary classes are involved in conducting a systematic action research, strengthening reading, writing and arithmetic skills. Every student is assessed through fun activities, the outcome of which leads to tweaking the lesson plans accordingly. The students at AVMA are encouraged to participate in various competitive examinations which encourages them to lead towards their career dreams. This approach is making the foundation of the students very strong.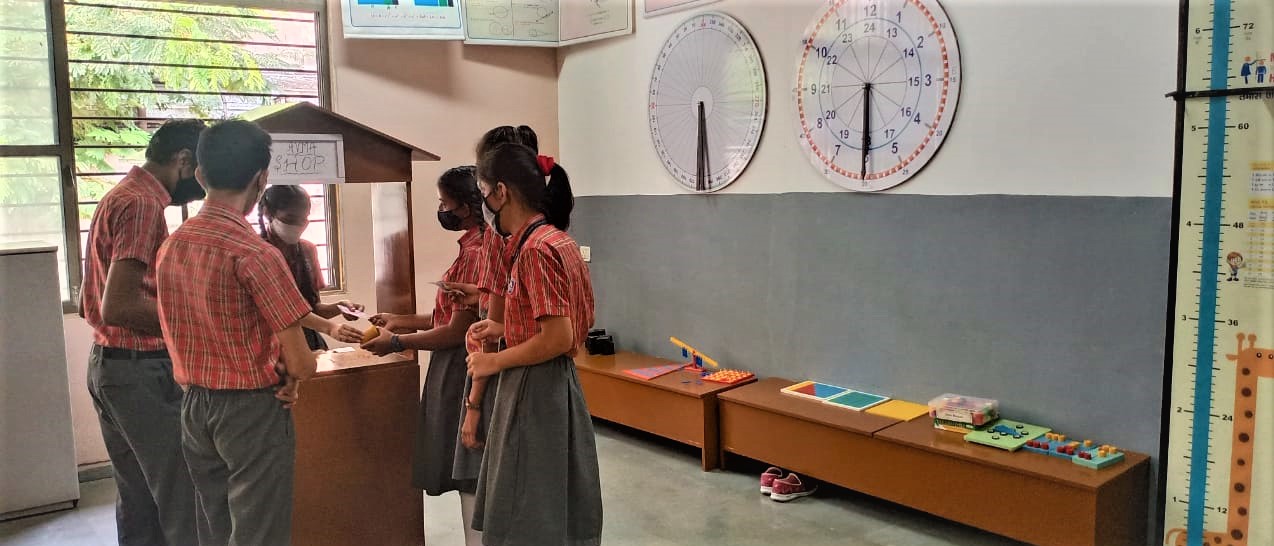 As state-wise restrictions are eased on opening schools, we hope to welcome all children back to classrooms, and go back to interacting like the pre-covid times. It is very important to ensure that students across the country return to school – because not getting that opportunity will rob them of their potential future. Ensuring that will be the biggest tribute we can pay to Maulana Abul Kalam Azad and honour his vision for India.
By Kanchan Deshpande, Principal, Adani Vidya Mandir (Ahmedabad)
Subscribe to receive latest stories, media releases and insights on from this journey of inculcating self-reliance.