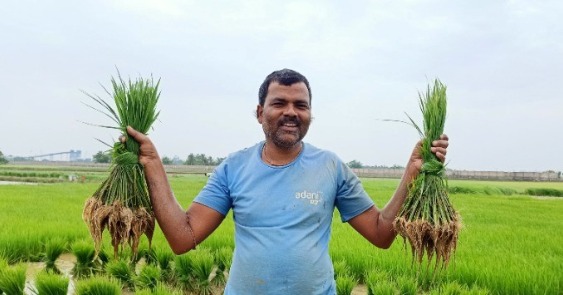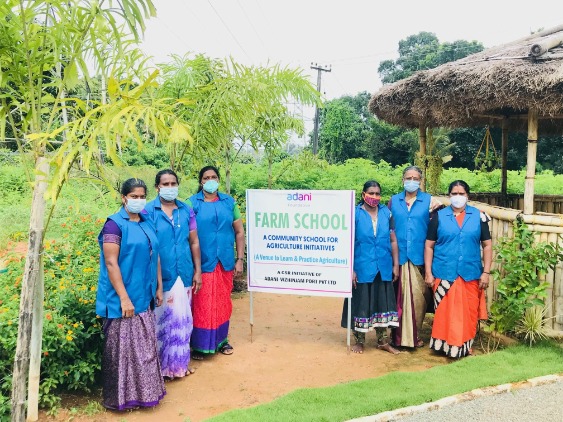 Picture this – as per the Food and Agricultural Association (FAO), India ranks first in milk production and second in agriculture production globally. In 2020, agriculture contributed to 23% of the country's GDP and according to World Bank, more than 50% of Indian families are dependent on agriculture for livelihood. 96 million hectares of land is under irrigation in our country – highest in the world!
The favourbale geography, geology and climate coupled with strong rail and road networks have made India a largely agricultural economy. Further, good government policies like support for drip irrigation, solar pumps, formation of Farmer Producer Companies (FPCs) to provide financial support to farmers, FPCs through NABARD, lead banks, establishing Krishi Vigyan Kendras (KVK) at all districts' level, presence of bodies like National Agricultural Cooperative Marketing Federation of India Ltd (NAFED), Food Corporation of India (FCI), Indian Council of Agricultural Research – these contribute a lion's share towards our agricultural prowess. At the same time, the strong presence of AMUL and National Dairy Development Board (NDDB) are ensuring that dairy farmers' interests are protected and returns are optimums.
So, while we should already be the global leader in agriculture, we're not quite there. Let's look at some facts to illustrate this.
• As of 2020, India processes less than 10% of its agricultural output.
• 60% of the overall agriculture GDP is contributed by horticulture and dairy; but only 20% area of the total agricultural land is under horticulture.
• Out of 173.4 million hectare agricultural land, 78% is marginal land holding (below 1 hectares) and 14% is between 1 and 2 hectares.
• Lack of proper storage facility for food grains causes more than 5-15% losses during pre/post-harvest
Additionally, unplanned cropping pattern, unorganized market for horticulture produce and lack of processing facilities are problems due to which farmers suffer.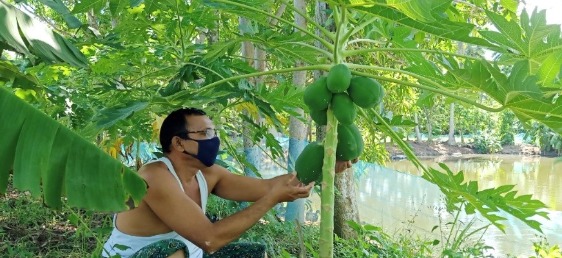 Traditionally, agriculture has been a way of life for farmers in India. They are now trying to do things in a better way but the journey to innovate, to adopt new things has only just begun. The possible resolution is a shift – first in mindset and then in practice. In other words, rather than viewing agriculture as a source of livelihood, we need to build it as a business entity, so that farmers, especially the youth, become market savvy agripreneurs armed with improved cultivation techniques, who are not forced to migrate to urban areas to earn a decent living. Agripreneurs who are ready to cater to the evolving consumer habits/demands, enhanced environmental regulations, new requirements for product quality check and supply chain management.
A sharp focus on horticulture, integrated farming, and planned cropping pattern can help mitigate the issues associated with marginal land holding. In this context, policy-level interventions as well as capacity building are crucial – and for both, keeping in mind the feminization of agriculture, a focus on women is inevitable to achieve success. Organizations in the social development sector too, including CSR firms, are exploring their role in agricultural development – which is intrinsic to social and economic development of rural communities.
With an aim to support farmers that have marginal, small, and sometimes even declining land holding, Adani Foundation is working in 2,409 villages across 16 Indian states. It facilitates upgradation of farming skills through improved cropping practices and crop diversification, leading to reduction in both external inputs and cost of cultivation. For instance, the System of Rice Intensification (SRI) is a low-cost, organic farming technique that requires less water, uses only organic manure and gives a higher and high-quality yield. The Foundation has facilitated 12,000 farmers to adopt the SRI technique in Tirora, Dhamra, Surguja, Raigarh and Raipur. It pays particular attention to bring women working in agriculture into the mainstream by facilitating direct and equal access to training of improved agricultural practices such as SRI.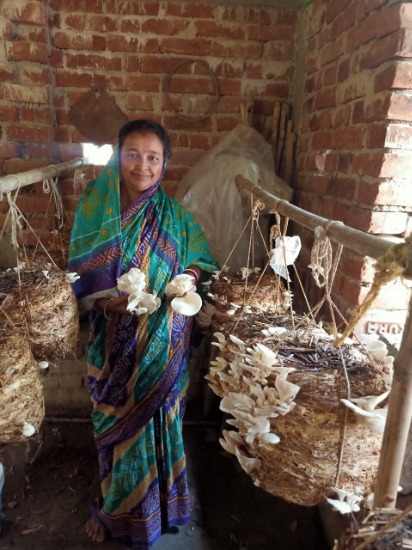 In Kutch, the Foundation is promoting high quality date cultivation through tissue culture in consultation with Krishi Vigyan Kendra and has set up the Kutch Kalpataru Producer Company (KKPC) to empower date palm cultivators in their farm-to-market journey. It has also facilitated water conservation work, increasing water storage capacity to 78,17,468 cubic metres and benefitting more than 19,000 farmers. Other similar initiatives in the areas of livestock development, fodder cultivation, dairy farming, vermicomposting, mushroom cultivation, horticulture, drip irrigation etc. are directly benefitting more than 12000 farmers and almost 6000 women's Self-Help Group members – and the numbers are only increasing day by day!
As hardcore corporates develop their philanthropic strategies, they can pay much needed attention to CSR spending in agriculture, which is far less than other sectors. They can address bottlenecks in the storage, supply chain and logistics infrastructure. After all, agriculture cannot be looked at in isolation when the broader goals are to reduce poverty, ensure food security and halt (and possibly even reverse) the migration to urban areas. The next step forward is making provisions at policy level for Governments to partner with CSR firms, assisting agripreneurs to prosper and boosting growth which is both economically and environmentally sustainable in the long run.


Niteen Shiralkar, Unit CSR Head (Tirora)
Subscribe to receive latest stories, media releases and insights on from this journey of inculcating self-reliance.