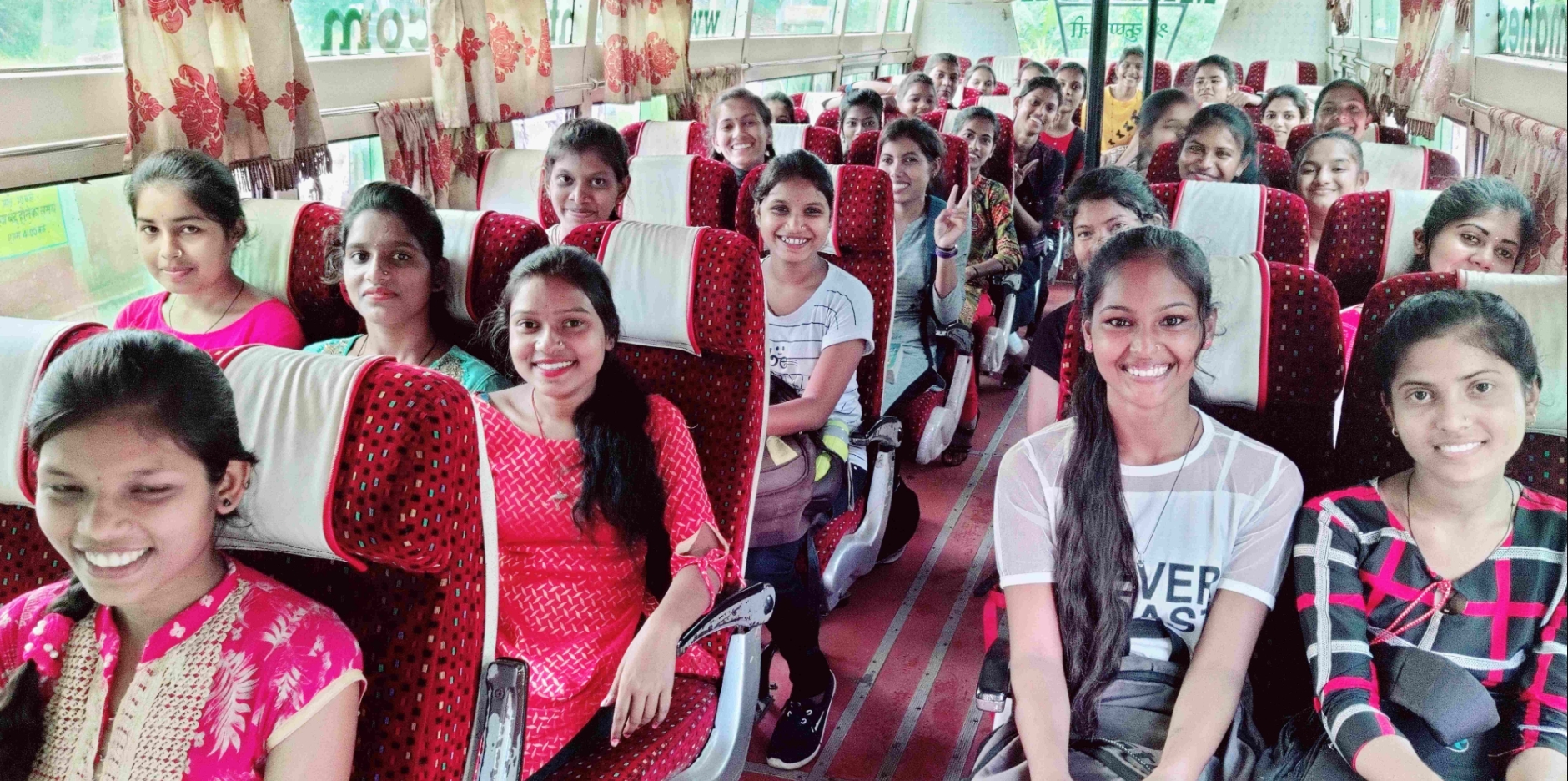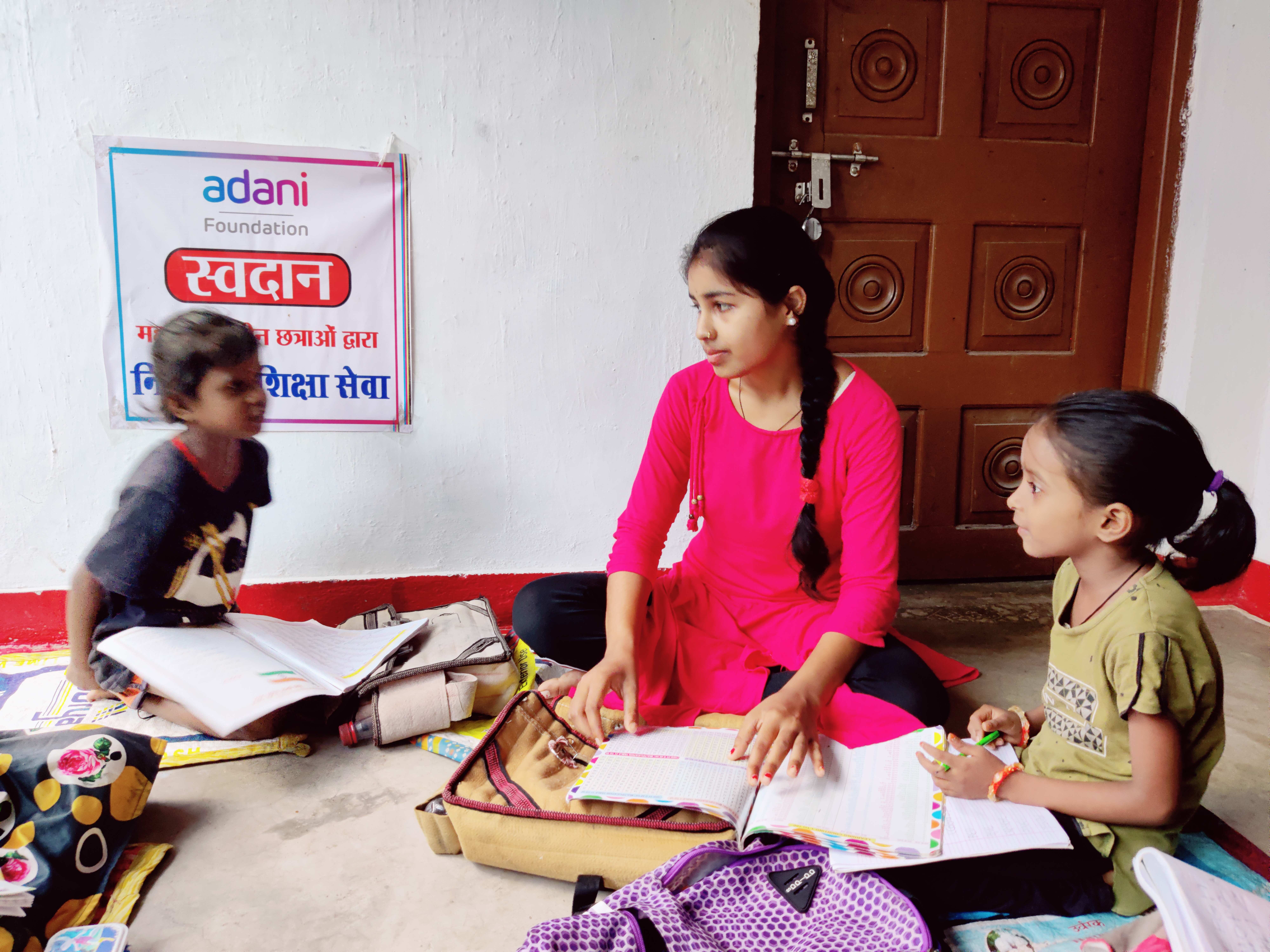 For many girls living in remote villages of rural India, the single biggest problem in continuing their education is the commute. During our need assessment for education programme in Raipur, Chhattisgarh, it came to our notice that the enrollment of girls in the villages' government school was equal to boys. However, very few girls were enrolled for college education compared boys and even if enrolled, the dropout rate is higher for girls than boys.
In the villages of Raipur, parents send their children to school simply so that they get their meals. Most of them belong underprivileged section of the society who work as daily wage labourers. For such families, the quality or continuity of education is not really a priority even for boys, leave alone girls. The nearest Government PG College in Tilda is an average of 20 km away, one-way, from the villages where they live. Even if public transport is available, affordability and safety are a big concern for parents.
After a lot of deliberation among the Adani Foundation management, site team, parents, and students it was decided that we must support the girls to start and complete of their college education. The solution was a regular, cost-free bus service called Noni Laari. "Noni" in local parlance is used to address a young, sweet girl. The designated driver was a local and hence known to many parents. All the college girls would commute together and would be given their individual travel pass. However, this was not all. To make this intervention more fruitful, an appeal was made to the beneficiaries.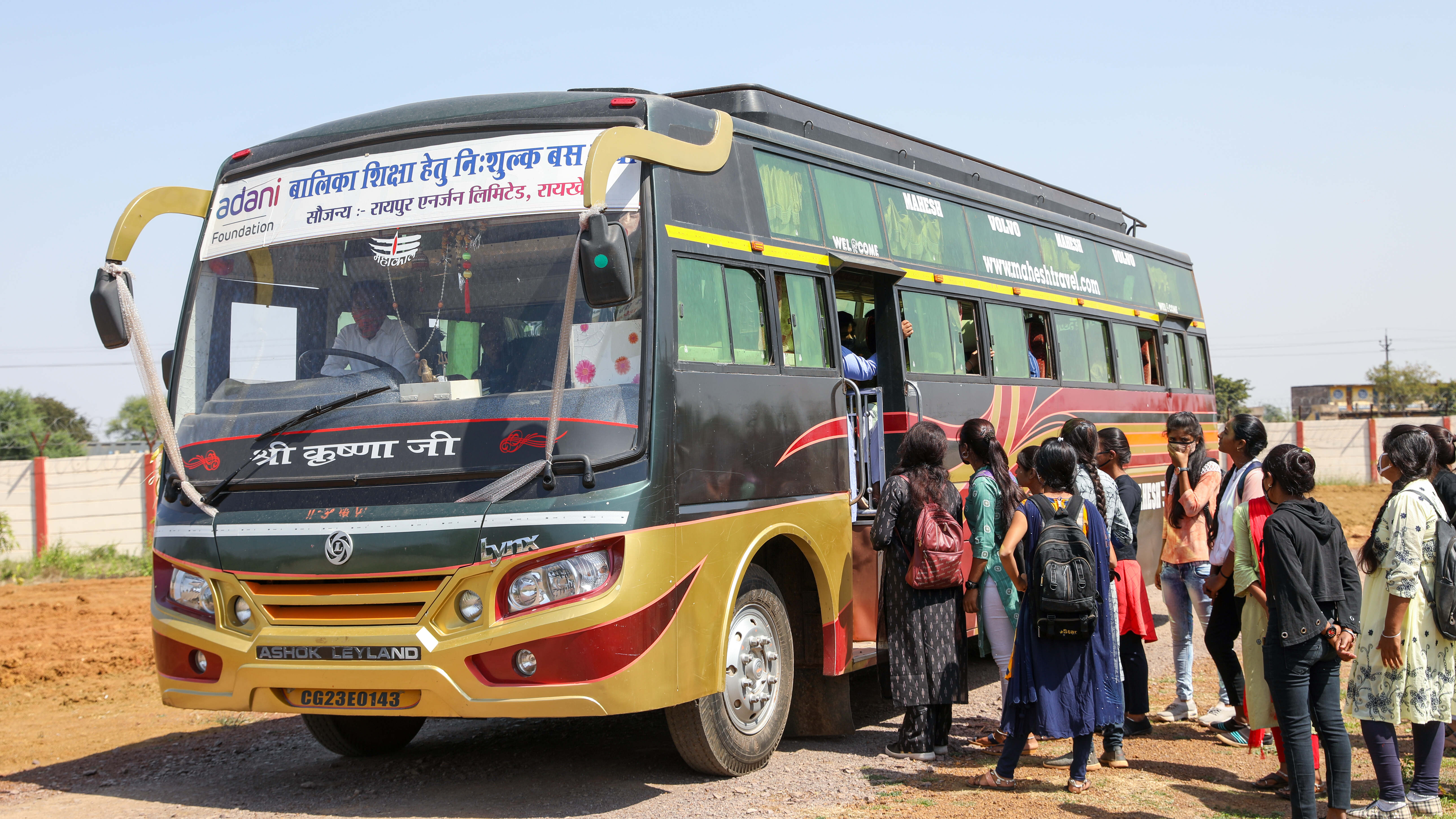 For availing this bus service, each girl had to devote an hour of her time, six days a week, towards teaching students of classes 1-5. This arrangement of free tuition was conceptualized and titled "Swadaan", with a vision to create a ripple effect in the community. So, when Noni Laari was officially flagged off in December 2021, 60 girls began their teaching journey. After returning from college every evening, they teach the primary school children (classes 1 – 5) in their neighbourhood. They conduct the classes at their own home and are monitored regularly by the Adani Foundation team.
The girls have been instructed to focus on foundational literacy and numeracy in the evening classes and not necessarily adhere to the school syllabus. The priority is to help these children get their basics right, like tables, basic calculations, the alphabet, reading and writing etc. Together, these 60 girls are teaching 300 kids in their villages! Some enjoyed it right from the beginning, others took a while to gain confidence in their abilities.
Take for instance, 20-year-old Radhika Sinha, is a third-year student of B.Sc (Mathematics). She lives in Chicholi village, and her father is a farmer. She teaches 8 children from her village and wants to continue her teaching journey in the future too while pursuing M.Sc. Ekta Sahu, a 19-year-old student at ITI Tilda who wants to become a computer operator didn't think that teaching is a skill she had. For Mahima Rajput, the 19-year-old B.Sc student who is in her second year of college, teaching the kids in her village ensures that her basics are constantly being revised. She finds this helpful as she is preparing for civil services examination.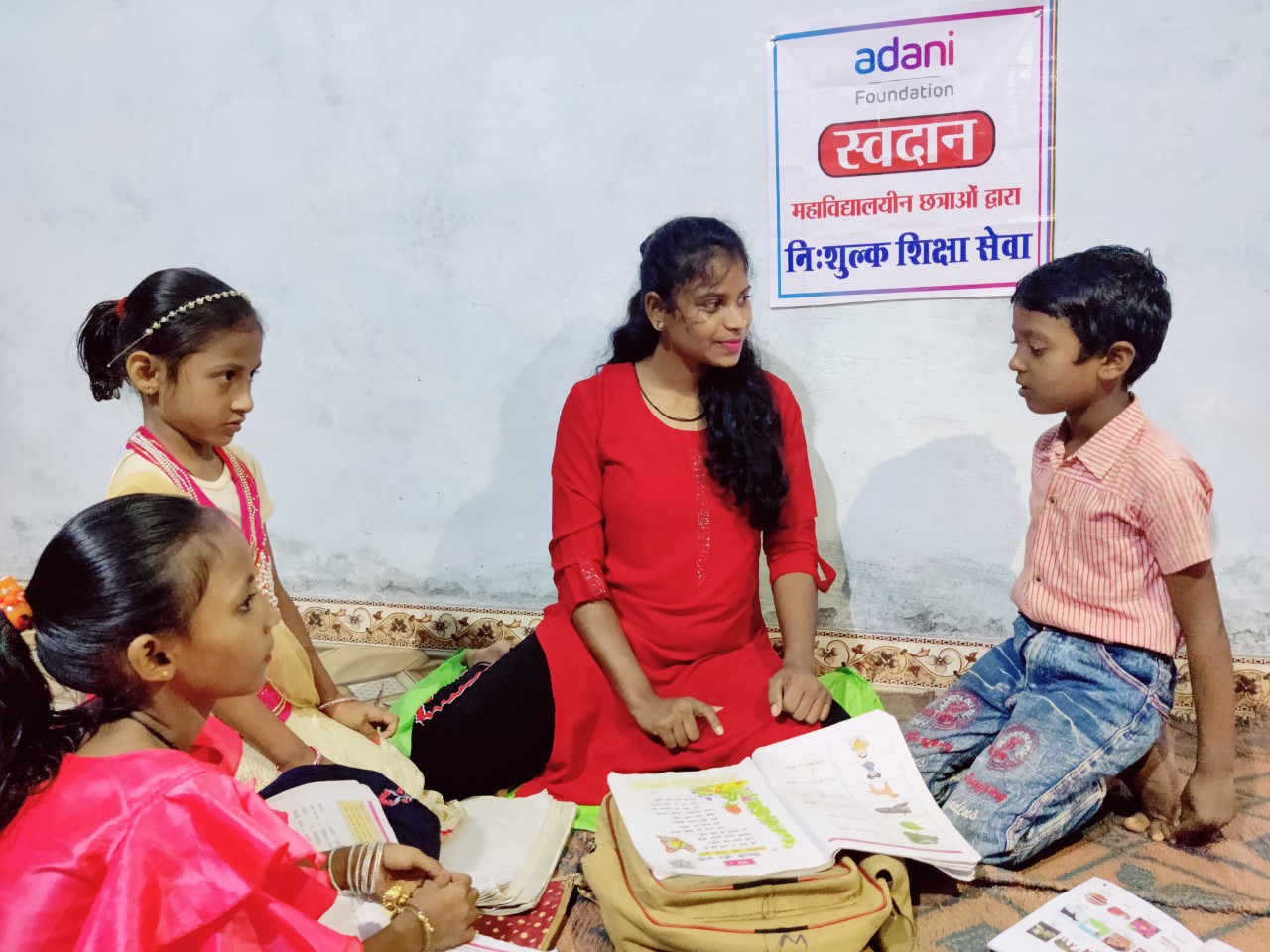 For parents of many such girls like Radhika, Ekta and Mahima, it is a relief that their daughters are commuting safely but it is also a matter of great pride that they are helping younger children in their studies. Getting guidance from these girls has sparked an interest in kids towards academics and ignited a hope that it may lead them to a brighter future. The community members, including the village Panchayat members have appreciated the Foundation's efforts. Education is the single most powerful tool that can change lives. With support from the Adani Foundation, these girls are writing their own life story, and positively influencing the society around them.
Subscribe to receive latest stories, media releases and insights on from this journey of inculcating self-reliance.