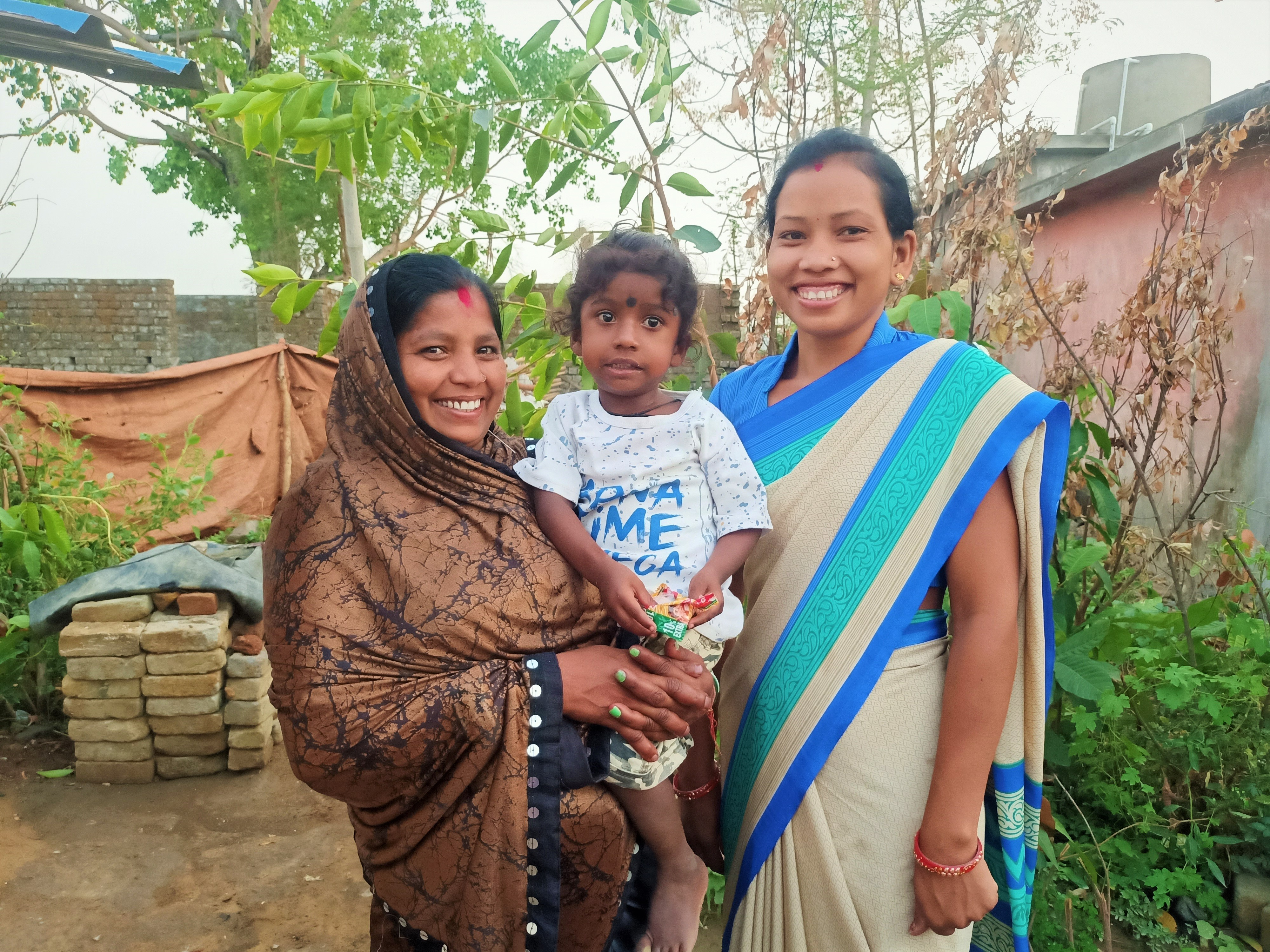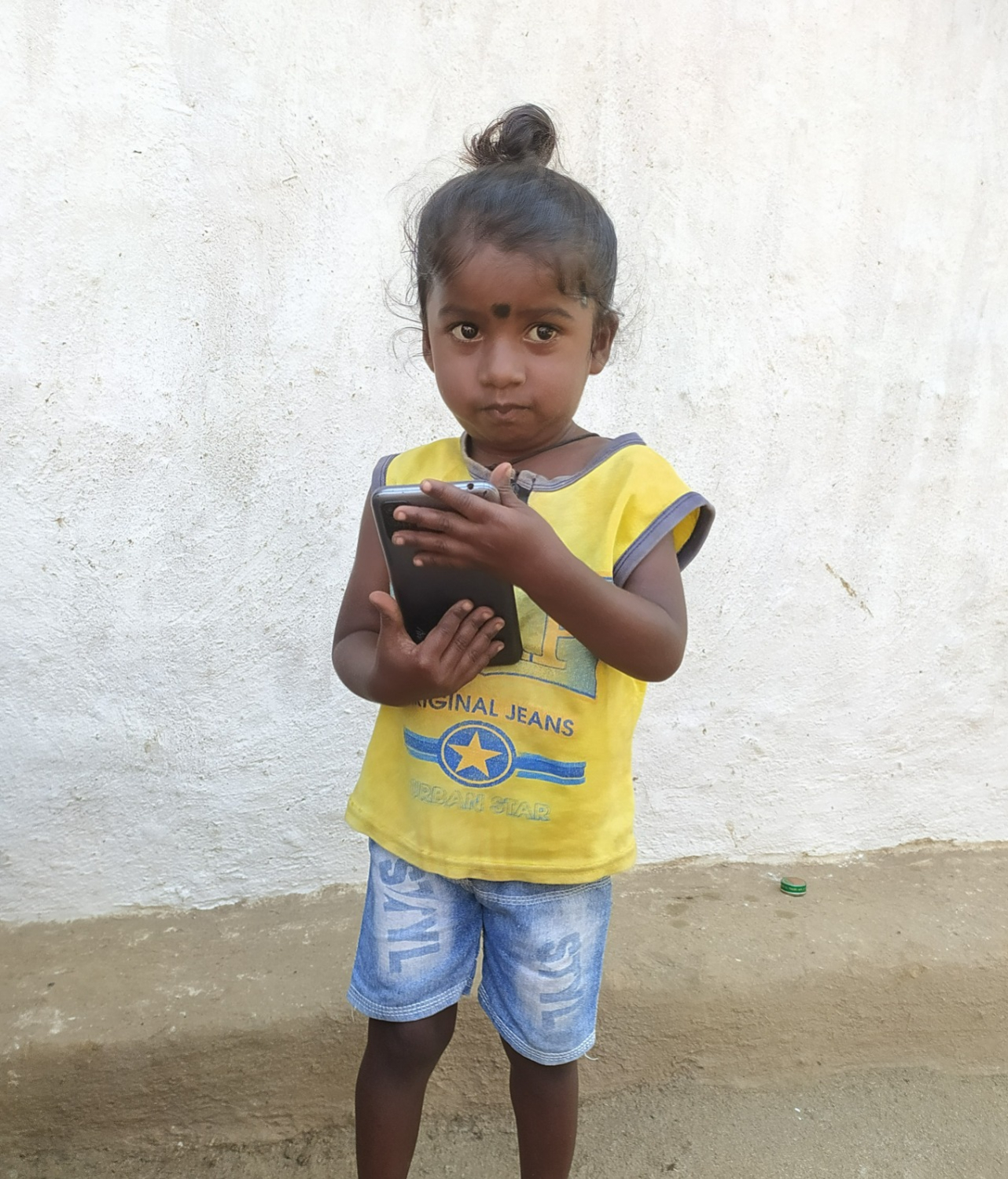 In Budiya, a remote village of Raigarh district in Chhattisgarh, lives the family of 32-year-old Sarita Rajpoot. She had two sons – elder one was Aryan and younger one Rishab. Her husband Anil (35 years old) works in farms as a daily wage labourer, earning barely INR 5,000-7,000 per month – this too was possible before COVID pandemic. Amidst the lockdown, getting work was far from possible and Anil had turned to consuming alcohol. The prolonged financial crises and its frustration, which began during the first pandemic wave, was adversely impacting the physical and mental health of the whole family.
As the situation improved, Anil started to work in fields daily. One day when SuPoshan Sangini Poornima Sidar was out and about to screen the children in her area, she found that Sarita's younger son Rishab (2.3 years old) was identified as Severe Acute Malnourished (SAM) with loss of appetite. The boy, who was healthy according to her pervious screening record, weighed 7.1 kg and was not even able to stand on his own two feet. The ideal weight for his age was 12 kg.
Poornima informed Sarita about the severity of the condition of her younger child wherein he needed immediate medical attention and treatment. Sarita was completely taken aback. She discussed the issue with her husband Anil who outrightly rejected the proposition of taking him to the nearest Nutrition Rehabilitation Centre (NRC) in Raigarh District Hospital, which was 50 kms away from their home. While Anil was being ignorant of his wife's worries and Sangini's advice, Rishab was losing out on time. Each passing day was crucial.
Sangini Poornima knew that the child requires immediate treatment and failing to do so could even result in death of the child. She constantly kept approaching Sarita and Anil. 15 days passed and Rishab's condition worsened. He was not ready to take any food at all. Anil, who was also aware of his child's diminishing health, believed that their local faith healer will help his child. Desperate, he borrowed INR 1,000 from his relatives to make religious offerings. Alas, it didn't work.
Sarita could see the health of her child deteriorating in front of her eyes, but she felt helpless. She had never stepped outside of her home without her husband and visiting the NRC on her own seemed like a far-fetched, expensive solution. Meanwhile, Poornima approached the local panchayat leader and Anganwadi worker to convince the parents to admit the child to NRC. Anil didn't respond even after the visit of panchayat leader and Anganwadi worker to their home.
The next day, Sarita decided that she wanted to protect her son at any cost. She took a bold step to step out without informing her husband for taking Rishab to the NRC. Sangini Poornima accompanied an anxious Sarita and her two kids to the NRC centre. Poornima along with NRC counsellors made her comfortable and explained the process of treatment. After this, the Sangini returned to her village. The same day while Rishab was admitted, the medical team asked Sarita to take him to a nearby medical college for diagnosis reports suggested by doctor. She had no idea of the location of the medical college. Puzzled but determined, Sarita kept moving, asking for directions to reach the destination. She got the required tests done and returned to the NRC. The NRC team appreciated her efforts – a mother venturing into the unknown, literally, for her child.
Loss of appetite is a major complication found in SAM children and Rishab was treated for the same. On completion of the treatment for 15 days, he had gained 900 gms weight. The Sarita that returned home with both her children, was very different from the one who had left. Everyone around her, including her husband, appreciated her confidence and decision-making power. Today, at 3.3 years of age, Rishab weighs 13.8 kg. Sarita shares, "I did something that I had never imagined, and I am thankful to Sangini didi who motivated me. I will never think twice before doing the right thing for the sake of my children".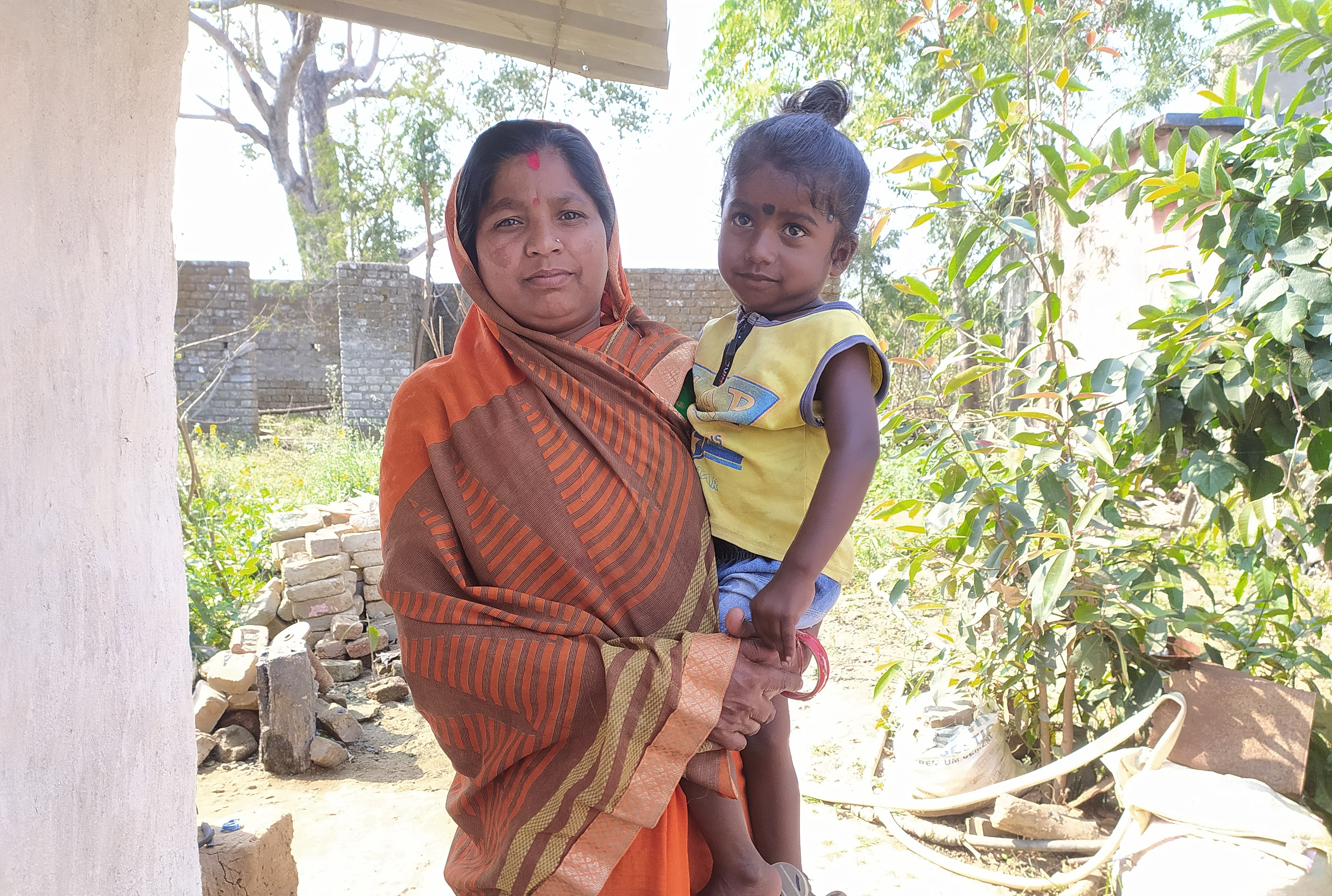 Project SuPoshan is a community-based nutrition intervention. It targets to alleviate malnutrition and anaemia among children in 0-5 years of age, adolescent girls, pregnant women, and lactating mothers. This is done by training community volunteers as SuPoshan Sanginis to go door to door and become a true partner in guarding the community's health.
For more information visit https://www.suposhan.in/
Subscribe to receive latest stories, media releases and insights on from this journey of inculcating self-reliance.