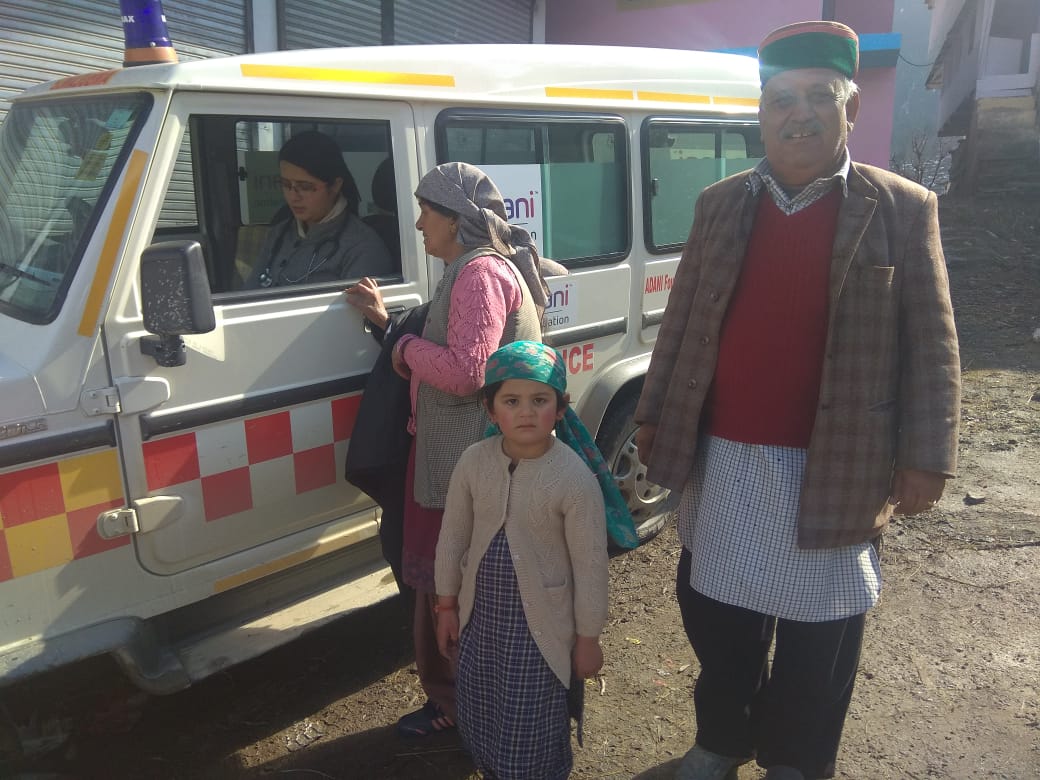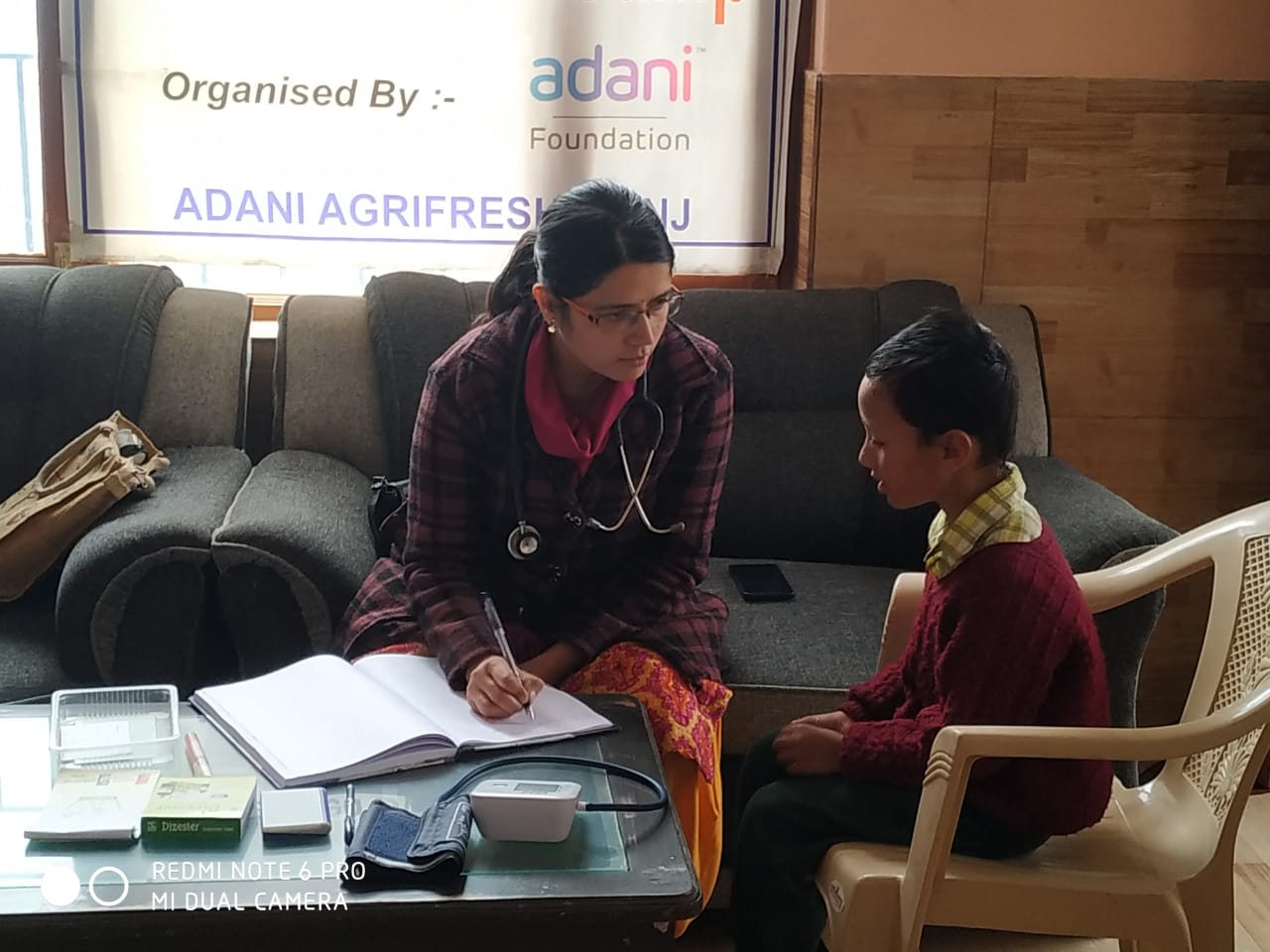 With rapid increase in and complexity of medical problems, it has become inevitable for corporates to step in and supplement the efforts of the Government. Thus, healthcare in the gamut of Corporate Social Responsibility (CSR) is not a new concept but that doesn't take away from its criticality. Limited availability of healthcare infrastructure and resources continues to pose grave challenges to many communities in India. And in a hilly terrain, remote locations and harsh weather pose even greater challenges.
The Adani Foundation is running a Mobile Healthcare Unit (MHCU) as well as healthcare centre at Sainj (Shimla) since 2008. Coming from a medical background and clinical history, I was confined to a limited space but that changed after joining Adani Foundation (Shimla) in 2019 as a Medical Officer. My exposure has been heightened, as has my professional growth in the CSR sector.
The first challenge for me was to plan and execute medical camps spread across far flung areas. Here connectivity was very poor, link roads not even metaled, no means of transportation and you could never really be sure if you will reach the camp site or not as landslides, active stone pelting zone and fresh spills of snow or rain are commonplace. But it is only slowly and steadily, that one can unravel their full potential and herald social change. In a field job that is seemingly male dominated, I was able to find my own ground.
I quickly realized that the MHCU's maintenance is a top priority to avoid mishaps while we traverse high cliffs, and risky and slippery roads. Our MHCU and healthcare centre provides free consultation, free examination and free medication for all general ailments and that too at their respective villages. Adani Foundation has penetrated well into the villages and is providing services to all people including apple growers and migrant labourers (from Nepal, Bihar, Uttar Pradesh and Kinnaur region).
As preventive measures we conduct general awareness sessions for different age groups. We target female patients specifically, encourage them to avail Government facilities e.g., antenatal care, immunization and to rule out PIDs and Leucorrhea etc. and other gynaecological disorders. We encourage them to have regular checkups and thus screening from anemia and malnutrition which are root cause of major diseases in females of reproductive age. Mostly children suffers from tonsillitis, worm infestation, upper respiratory tract infection and pyrexia of unknown origin. Among old age, common disease are Acid Peptic Disorders, Joint Disorders, Hypertension, Low Back Ache and Diabetes Mellitus. Adult males are sufferer of dermatitis, habit related disorders, conjunctivitis etc.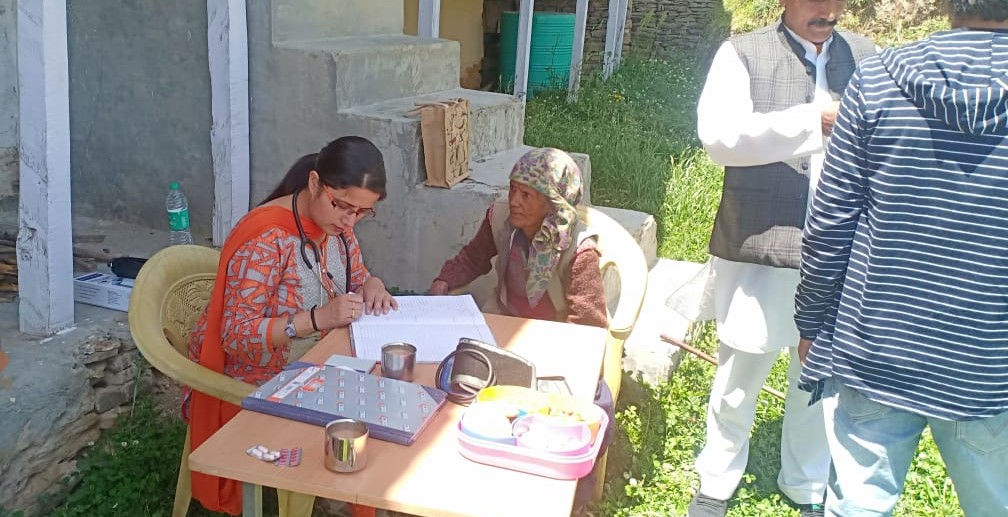 Adani Foundation also provides full-time medical support to all the employees of Adani Agrifresh, workers which are working inside the company, labourer, packers etc. and locals of Sainj Panchayat where our healthcare centre is functional. We extend our support to two other sites of business placed at Rohru and Rampur and organize open generalized medical camps in their areas of operation and peripheral villages. So, in my tenure, I have visited villages of block Kotkhai, Theog, Chopal, Jubbal, Rohru, Chirgaon, Rampur Busheher and Aani of district Shimla and Kullu in Himachal Pradesh.
During these visits few villages were visited on regular basis and rest were on demand of communities. In my tenure till now, we have examined and treated about 14,000 patients through MHCU and healthcare centre services. Even during the Covid 19 pandemic, we continued our services – a major number of medical consultations were conducted telephonically, which turned out to be a boon for our beneficiaries.
To ensure continuity of services in this region, it is crucial that we maintain uninterrupted medicine stock. Daily we face new circumstances – be it reaching the villages, having enough medical supplies and catering to each community member. But when we see the patients waiting eagerly and then their smiles, we regain our enthusiasm and work even harder.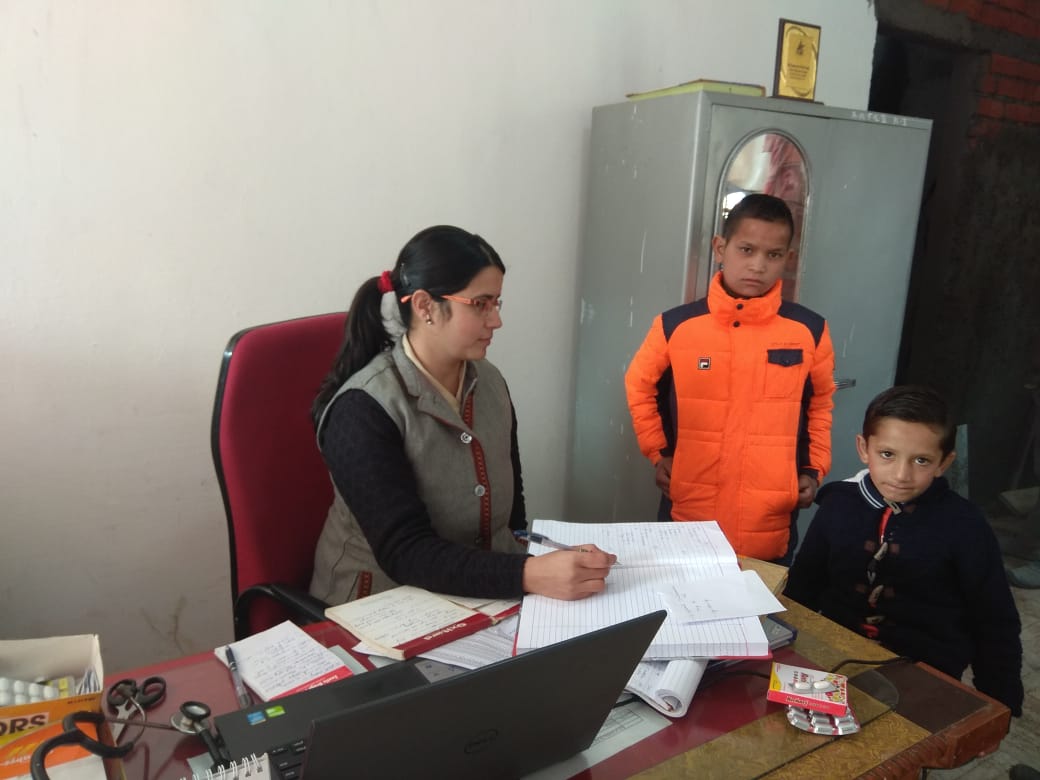 Here, patients and their families bear a heavy burden due to absence of quality healthcare facility and infrastructure, lack of connectivity and even lack of funds. A labourer may have to give away a full day's hard-earned money to reach aid and then give away another day's daily wage to get the necessary aid. In such a scenario, Adani Foundation (Shimla) dutifully abides by the Arogya Mantra of India – Sarve Bhavantu Sukhinah, Sarve Santu Niramayah – and I feel fortunate to be contributing towards the good health of communities.
Subscribe to receive latest stories, media releases and insights on from this journey of inculcating self-reliance.