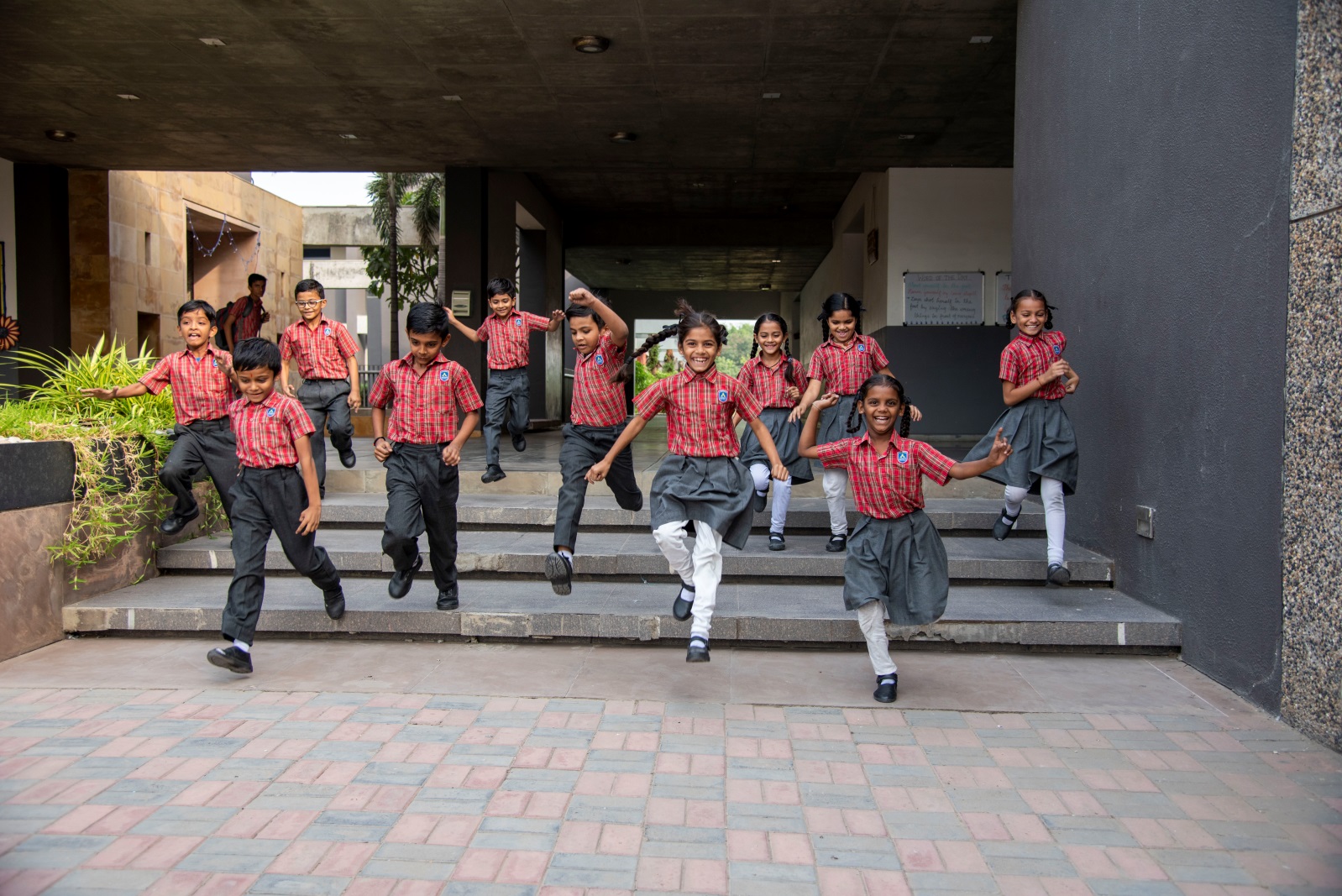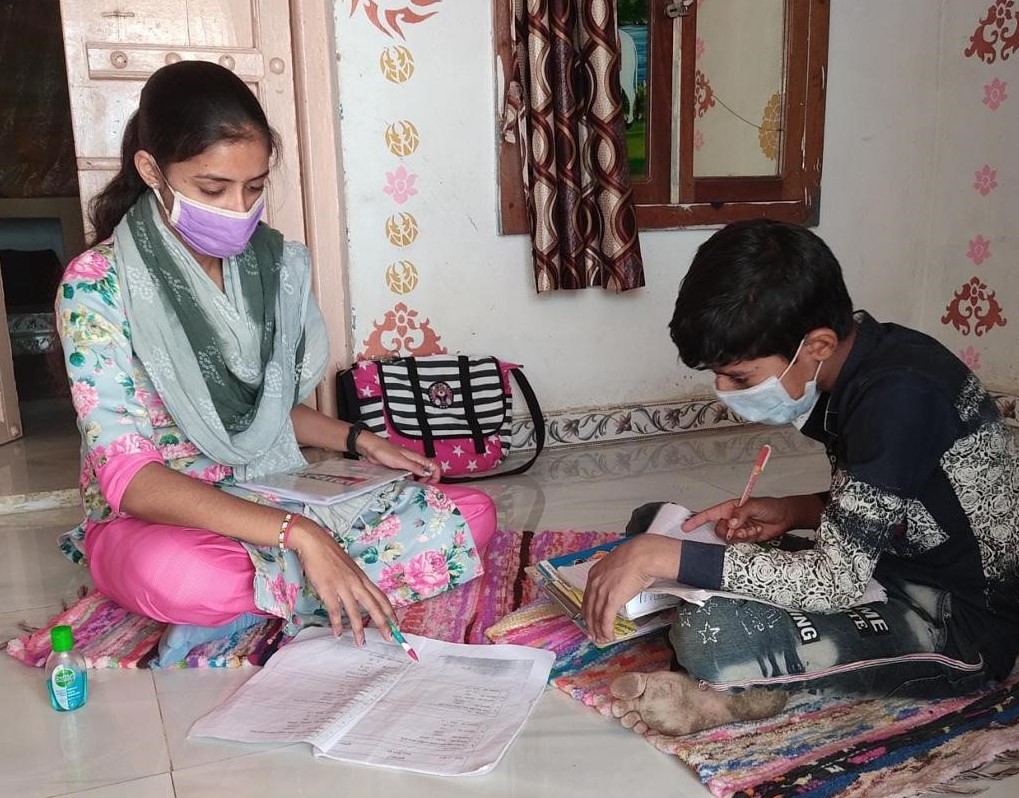 After pioneering a series of educational institutions in Gujarat, it was a providential leap for me to join Adani Foundation, the CSR arm of Adani Group, in January 2018. I experienced a distinct world here – one dedicated to transforming the lives of the underserved – a mission from the heart.
The COVID-19 pandemic has disrupted our education system, depriving many the opportunities for growth and development. Though the innovative ways to deliver remote learning are reaching the middle class and the elite, the children from the underprivileged households are left out, thus striking further inequity in education. Providing these children with effective platforms to avoid learning shortfalls along with mental health and psychosocial support has been Adani Foundation's priority in education since April 2020.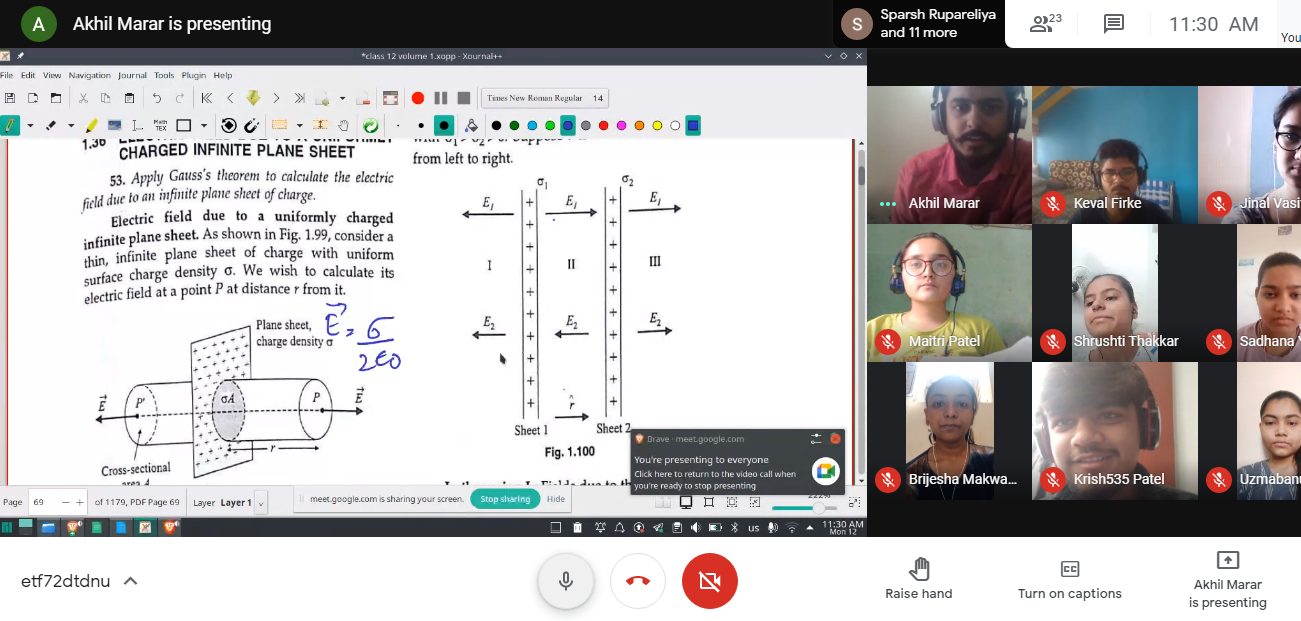 Adapting to online classes
The Adani Foundation run Adani Vidya Mandirs at Ahmedabad, Bhadreshwar and Surguja abide by the vision of creating a 'A Place to Learn; A Space to Grow' to those bright students, who are disadvantaged. Started in 2008 with 134 students in Ahmedabad, today more than 3000 students call Adani Vidya Mandir their 'Alma Mater'. Despite being cost free, all the schools are either accredited or in the process of getting accredited by NABET under Quality Council of India (QCI). While the school in Ahmedabad caters to the marginalized sections of the society, the school in Bhadreshwar and Surguja cater to many first time learners from fisher-folk and tribal communities respectively.
During this pandemic, our teachers have enthusiastically come out of their routines, reaching out to every child. Apart from teaching their assigned subjects, conducting online prayers, demonstrating experiments and sharing stories of resilience, they have been regularly connecting with every student 'as their own' – giving them confidence, motivation and support – truly as influencers and mentors. Those students, who could not participate in the online classes due to their challenging situations, were not left out. In Bhadreshwar and Surguja, AVM teachers have been personally visiting their homes enquiring their well-being and fulfilling the learning requirements – providing self-learning modules (SLMs) on a weekly basis since April 2020. This personal touch makes our intervention stand apart.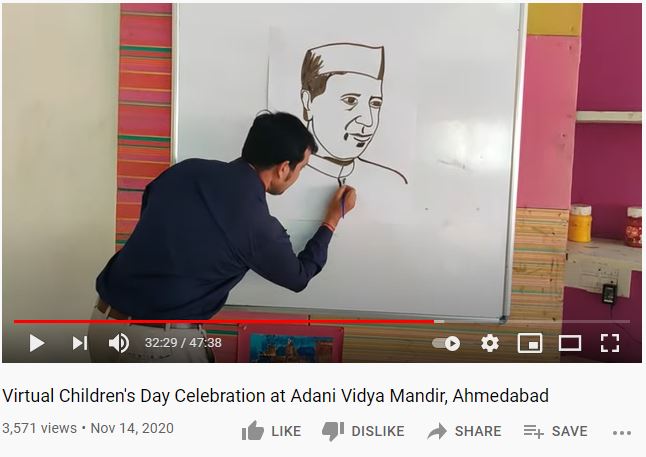 In these tough times, we did not limit ourselves to reaching out to the children in our own schools. Through 'Utthan', we have been mainstreaming more than 700 Priya (progressive) students of government primary schools, strengthening their reading, writing and numerical skills as well as igniting that mindset in them – yes we can and we will. The smiles and confidence that are spontaneously generated through Utthan Sahayaks (supplementary teachers) are truly resilient.
It was again during these difficult times, Adani Foundation conceived and created digital resources in self-learning module for Class 5 students, who are aspiring to seek admission in Class 6 in Javahar Navodaya Vidyalayas (JNV) and Sainik Schools. The course and test planners do facilitate streamlined implementation at all our sites – every Tuesday is an assessment day. Today 1,552 students hailing from 550+ schools are getting set for 2021 entrance examination.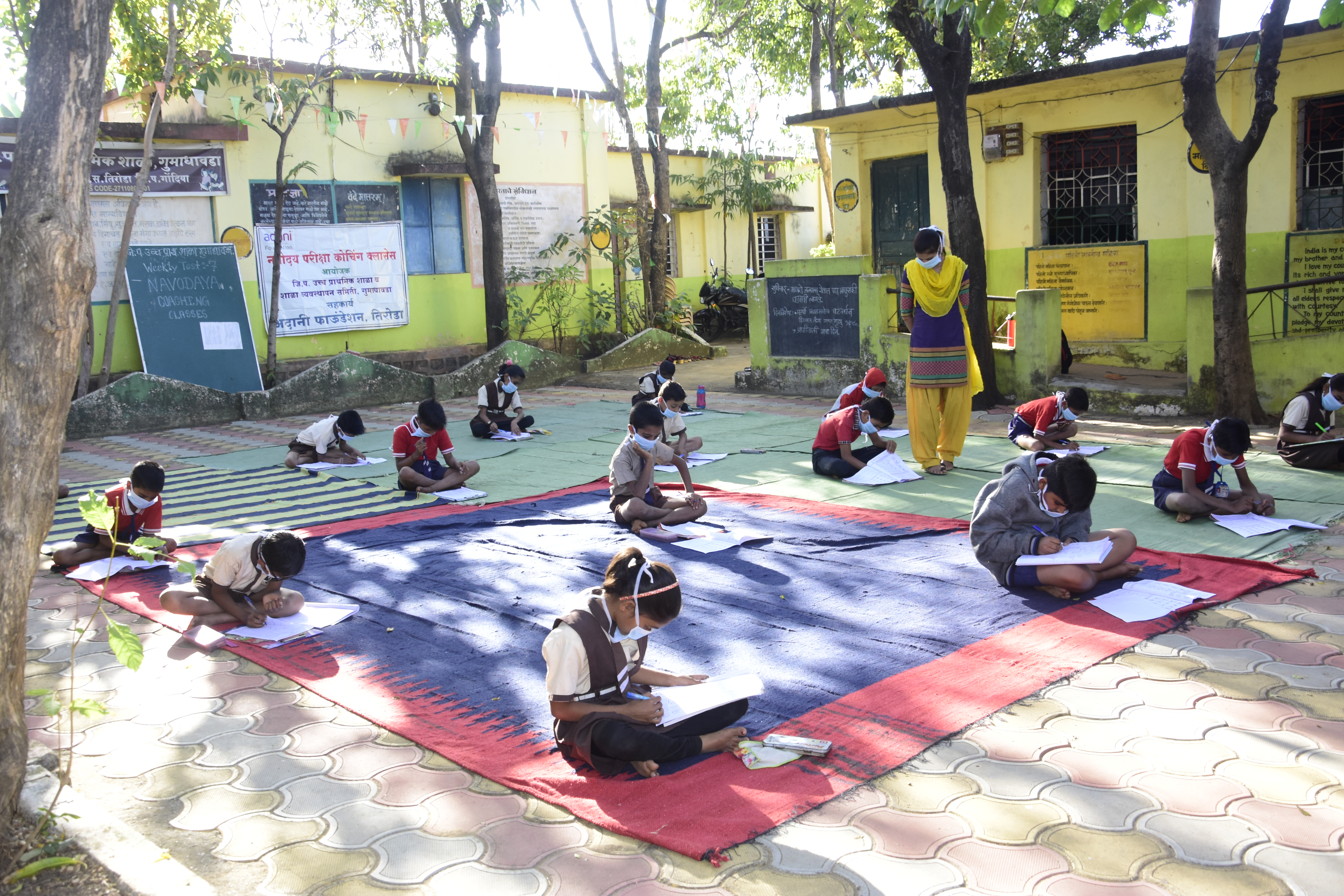 JNV Coaching underway at Tirora, Maharashtra

Similarly, Gyanodaya, a digital learning mission led by Adani Foundation, has been transforming thousands of lives in Jharkhand's Godda district. In these COVID19 induced restrictions, Gyanodaya has become the best medium to accord education to millions. The 'Learn from Home' Model of Gyanodaya is facilitating the continual learning to masses through DD Jharkhand (3 millions); Gyanodaya YouTube channel (8 millions) and Diksha portal – an initiative of the National Council of Educational Research and Training under the Ministry of Education, Government of India. Even here we care for those, who do not have access to the internet or smartphones. Gyanodaya Rath or mobile classroom is ensuring learning to these students of class 10 and 12 at their own doorsteps.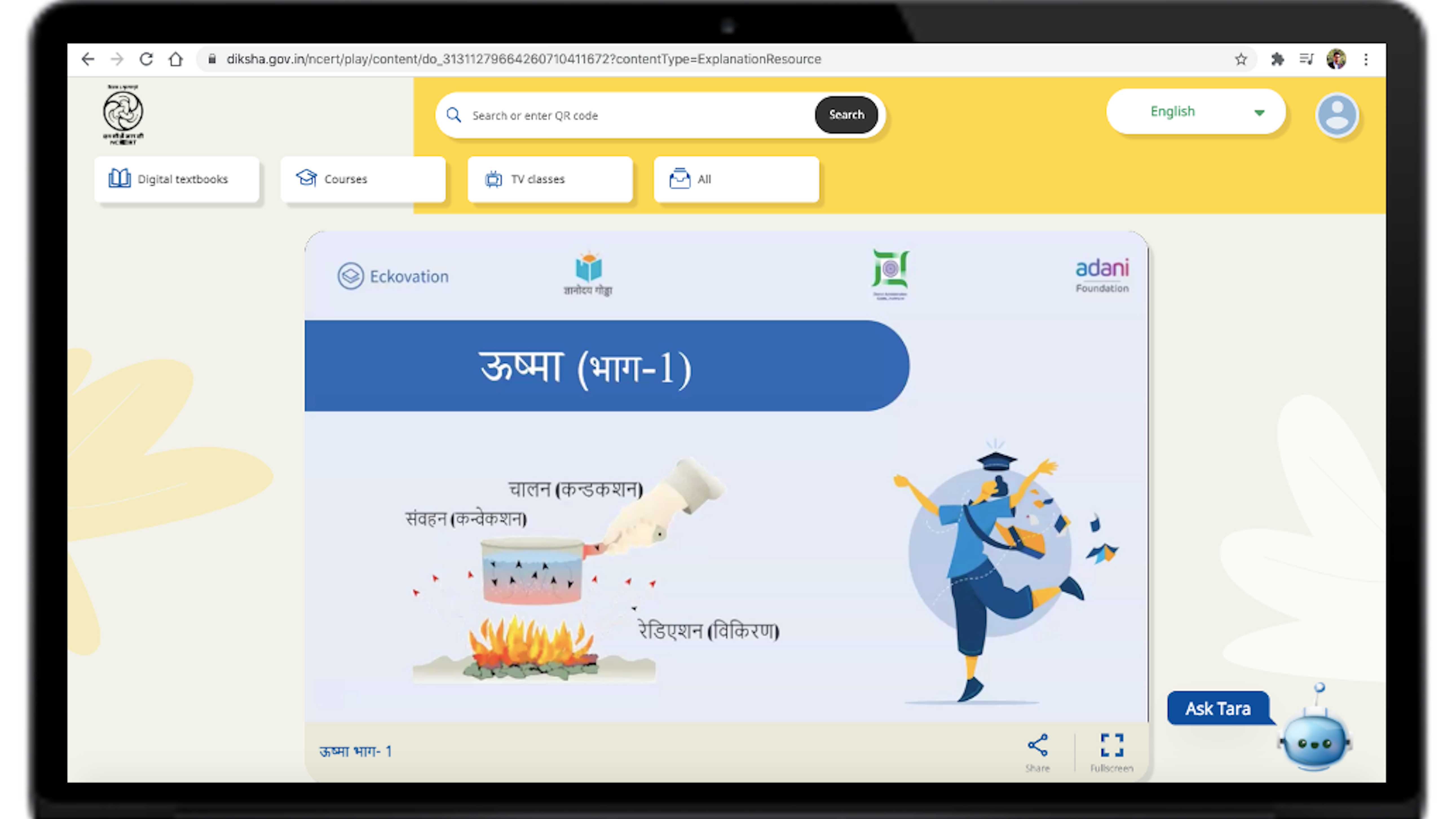 Gyanodaya Content on Diksha Portal
As we were getting set to commence the physical classes from April 2021 with specific action plans on what students missed out during the last academic year – fundamental reading and math skills - the second wave of pandemic flipped almost every aspect of school once again. It created unprecedented impact again on all, especially on children.
In this phase of fear and uncertainties, Adani Foundation continues to be a catalyst in restoring education to many more with more passion and innovation through its CSR initiatives.
There is nothing more beautiful in this world than touching lives and empowering minds. Yes, that is the mission called 'education'.
George Thomas, Head – Education
Adani Foundation
Subscribe to receive latest stories, media releases and insights on from this journey of inculcating self-reliance.