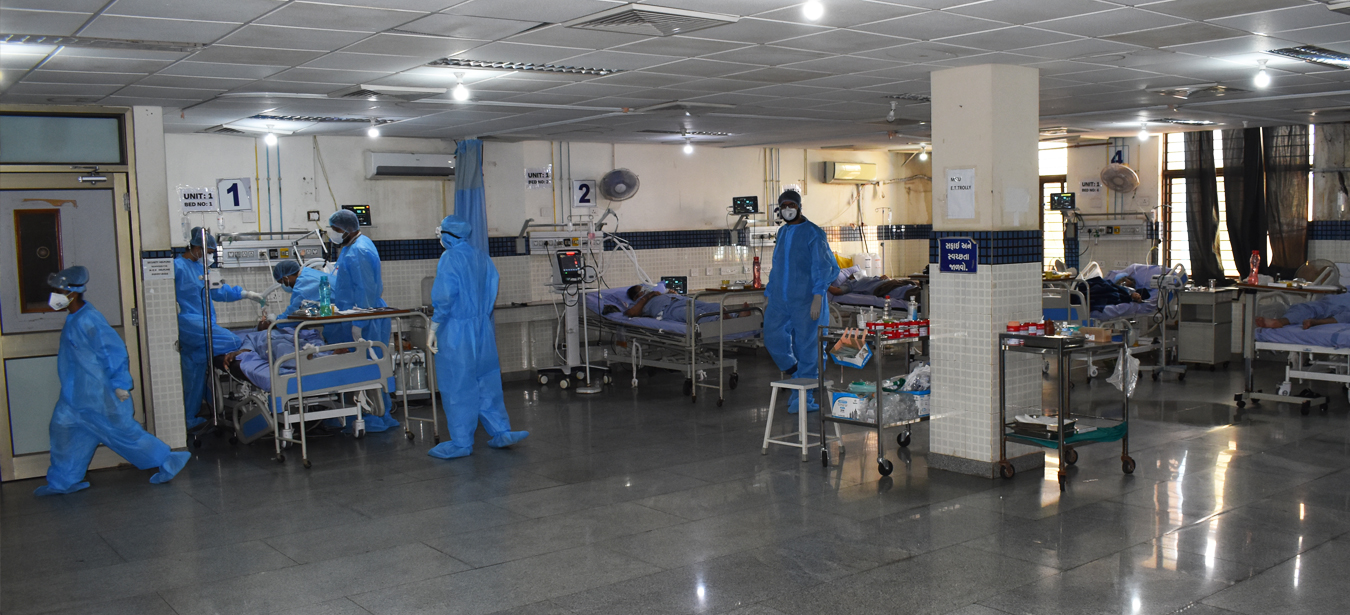 It has been more than a year since we first saw the outbreak of COVID-19. We are witnessing a massive surge in coronavirus infections again – four months after the spread had seemed to slow down. India has reported more than 300,000 daily cases since the last three weeks. This "second wave" has engulfed the country and amidst a deadly shortage of resources, the frontline workers are battling every single day in order to save lives.
G.K. General Hospital (GKGH) is the attached teaching hospital to the Gujarat Adani Institute of Medical Sciences (GAIMS). It is the only and the largest district hospital in Kutch – our country's largest district. GKGH is often the last ray of hope for thousands of patients from different parts of the district. The government has defined three categories of COVID-19 facilities, according to which GKGH falls in the category of "Dedicated COVID-19 Hospital with ICU Facility" since March 2020.
With the rising number of COVID-19 cases in Kutch, the beds were gradually increased from 45 to 500. This necessitated the presence of more manpower in the hospital due to the requirement of isolation of suspected patients. For more than a year now, 24X7 availability of healthcare workers and faculty members has been ensured. And there is no stopping any time soon.
The central oxygen supply system is already installed at GKGH. Due to various treatment modality of oxygen therapy in COVID-19 critical patient and also non- COVID critical patient, as well as the steep surge in the number of patients requiring it, 3 new oxygen generation plants have been installed over the past few months. An additional oxygen generation plant with the capacity of 200 oxygen cylinders per day and liquid medical oxygen tank with storage capacity of 20kL are under installation and will be functional shortly.
Clinical Management Protocol for COVID-19 was prepared by a team of doctors at GKGH-GAIMS, intended for clinicians taking care of hospitalized adult and pediatric patients of coronavirus. Infection Prevention and Control measures were strengthened – including infrastructural modifications, staff trainings as well as other sanitization processes. All staff members in the COVID-19 ward are being provided nutritious and immunity boosting diet during COVID duty. Patients are also provided nutritious meals prepared in the hospital's central kitchen – breakfast, turmeric milk, lemonade, lunch, evening snacks and tea, fruit bowl, dinner, and turmeric milk post dinner – at no cost.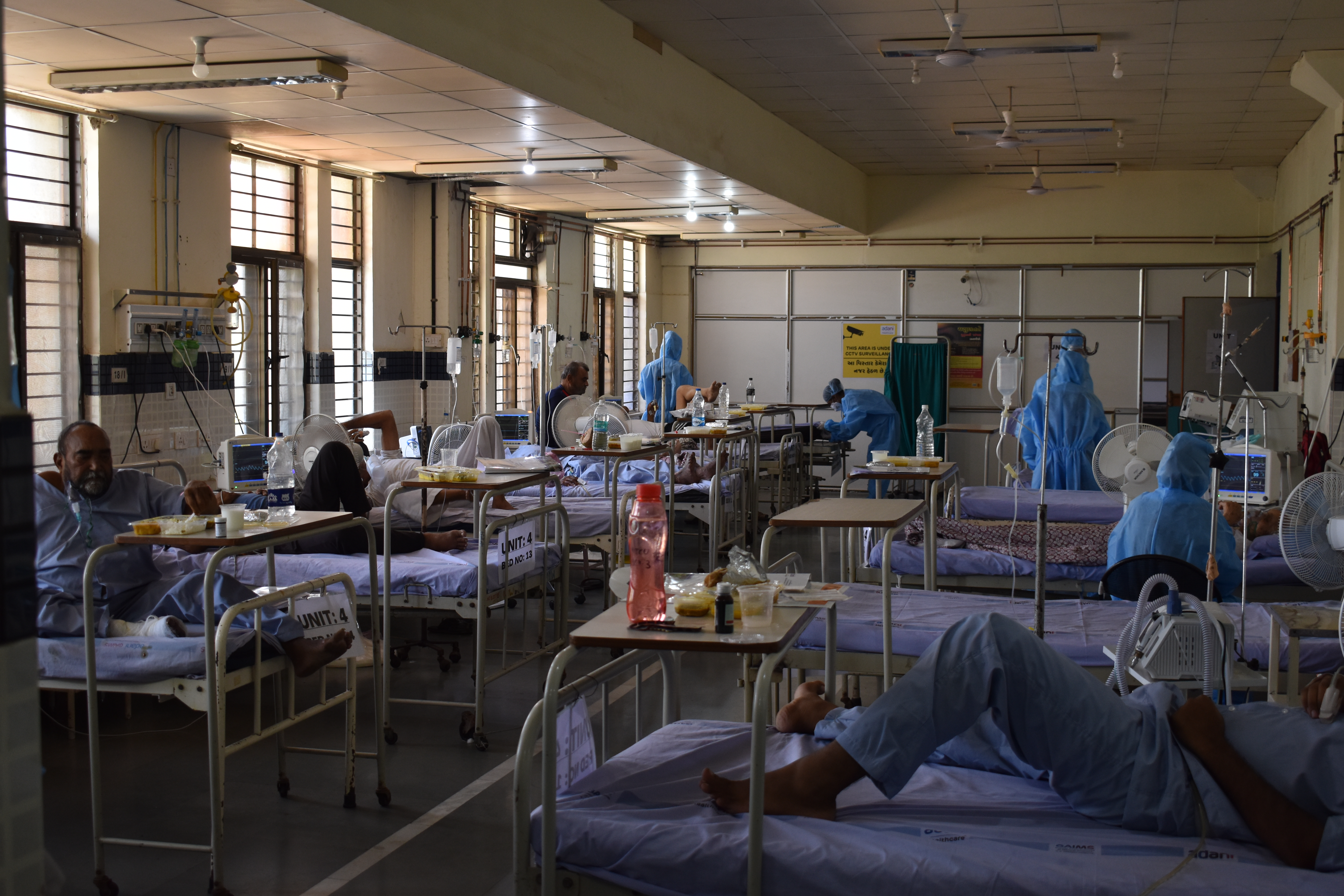 Despite the most stringent measures in place, our patients as well as staff members have suffered. Many of our doctors have contracted and beaten the virus in this period of one year, resuming duty soon after recovery. Currently, many doctors, resident doctors and nursing staff have one or more relatives infected with the coronavirus. Now more than ever, they are trying their best to help patients who come not only from far corners of Kutch but also from other districts like Morbi – from hundreds of kilometers away.
Amidst our everyday struggles, it is easy to forget how far we have come, yet humbling to look back and realize that we have helped many critical patients. Patients of all ages, those with co-morbidities and those with severe respiratory illnesses. Be it our youngest COVID survivor Satvik Bhuvad who was 4-months-old when he was brought to us for treatment, be it our eldest patient – 95 years old Khimji Hirani who is a diabetic, or Divya Soni who tested COVID positive close to her delivery date – our doctors not only treated her for COVID but also successfully delivered her healthy baby girl.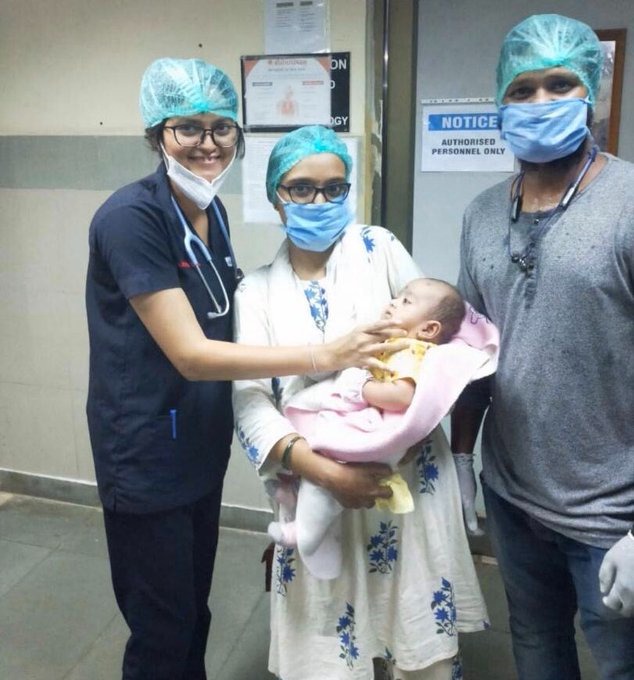 Satvik Bhuvad with his parents after recovering at GAIMS
Since the beginning of COVID-19 pandemic the hospital has treated around 7,000 cases of COVID-19 in the in-patient department (IPD) and approximately 15000 patients have attended the COVID-19 outpatient department (OPD). Additionally, around 2 lakh patients have visited the hospital outpatient department for other ailments and 30,000 patients have been treated in various other in-patient departments.
All healthcare workers and resources across the country have been diverted towards saving lives. Even though they have been vaccinated, many of their family members have not. And so when my staff members or I return home, we are still worried. We do not want to carry the virus to our families. I want to emphasize on the fact that while the medical fraternity is doing their best, there is no way to predict who will suffer from the worse version of coronavirus infection. So our best bet is to not allow it to touch us or our loved ones, and for that we must do everything in our power. Whether you have suffered from COVID-19 or not, have antibodies or not, whether you have taken none or one or two doses of the vaccine, wear a mask. Wear double masks. Don't be a carrier and educate those around you.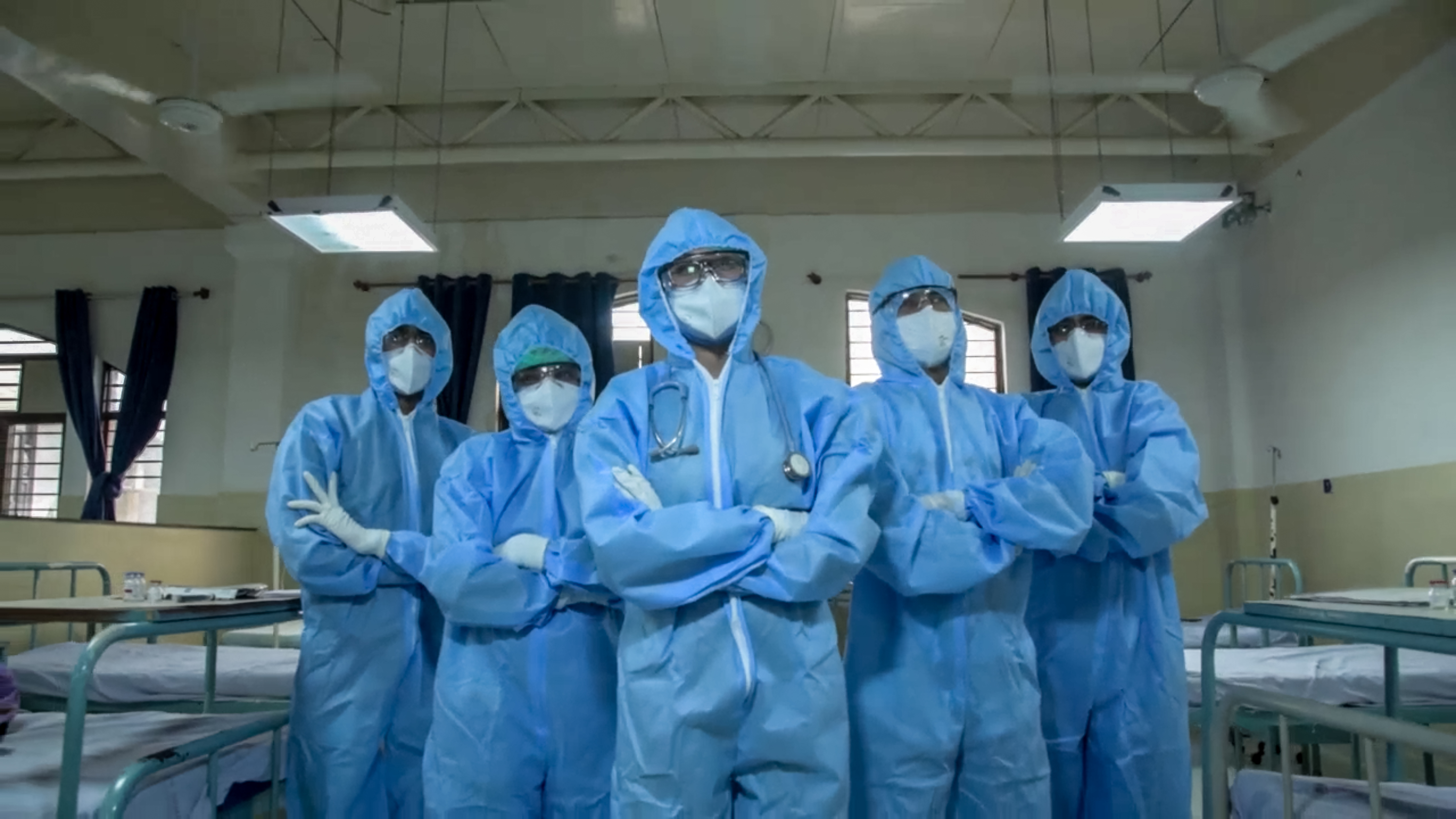 Empowering ourselves with knowledge and focusing on things that can be improved or controlled can help us navigate the ever-evolving situation in the upcoming months. Here are some ways to achieve the same:
• Changing our Perspective: Instead of wishing that things go back to normal, it is important to understand and accept that normal has changed. Social distancing while in public, working from home, wearing masks and hand hygiene will be the new normal for the near future.
• Getting Vaccinated: Nobody is safe until everyone is safe. Get vaccinated at a government or private vaccination centre near you. You can even get inoculated in a state different from your home.
• Staying Informed: Follow the correct and verified channels of information like the MoHFW website or the official social media handles of your local governing bodies. Take all precautionary measures at all times.


Dr. Narendra Hirani,
Chief Medical Superintendent, GAIMS
Subscribe to receive latest stories, media releases and insights on from this journey of inculcating self-reliance.