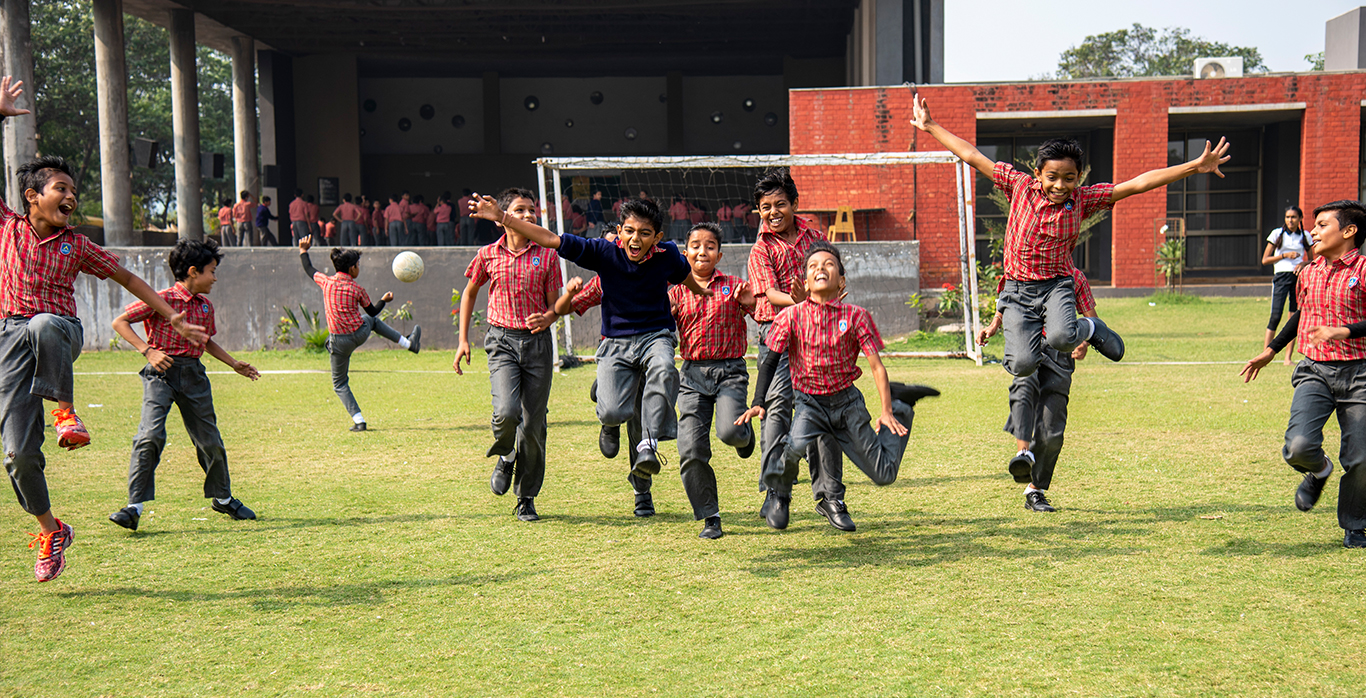 Adani Vidya Mandir
Education transforms an individual and plays a pivotal role in shaping their future. It was for this very reason that Adani Vidya Mandir (AVM) was established in 2008 and in due course, it has truly become "A Place to Learn; A Space to Grow".
The lush green and state-of-the-art campuses of the Adani Vidya Mandir (AVM) schools provide a happy, secure and stimulating learning experience. A perfect blend of modern technology and traditional values thoughtfully enables bright students to pursue their studies. Our schools at Ahmedabad (Gujarat), Bhadreshwar (Gujarat), Surguja (Chhattisgarh) and Muthukuru (Andhra Pradesh) stand for the Adani Foundation's commitment towards the underprivileged sections of the society.
The Adani School Manual that was prepared in alignment with National Accreditation Board for Education and Training (NABET) under QCI standards measure and ensure quality school governance, academic excellence and stakeholders' satisfaction. For the students of AVM, learning is not limited to the four walls of a classroom. From the morning assemblies to weekly club activities, creativity and talents find many canvases and platforms under one roof. The long-term vision of AVM is to encourage the next generation to realize their identity, talent and purpose as responsible, confident, independent and self-motivated citizens.
Read more
Read less

Visit our website to know more