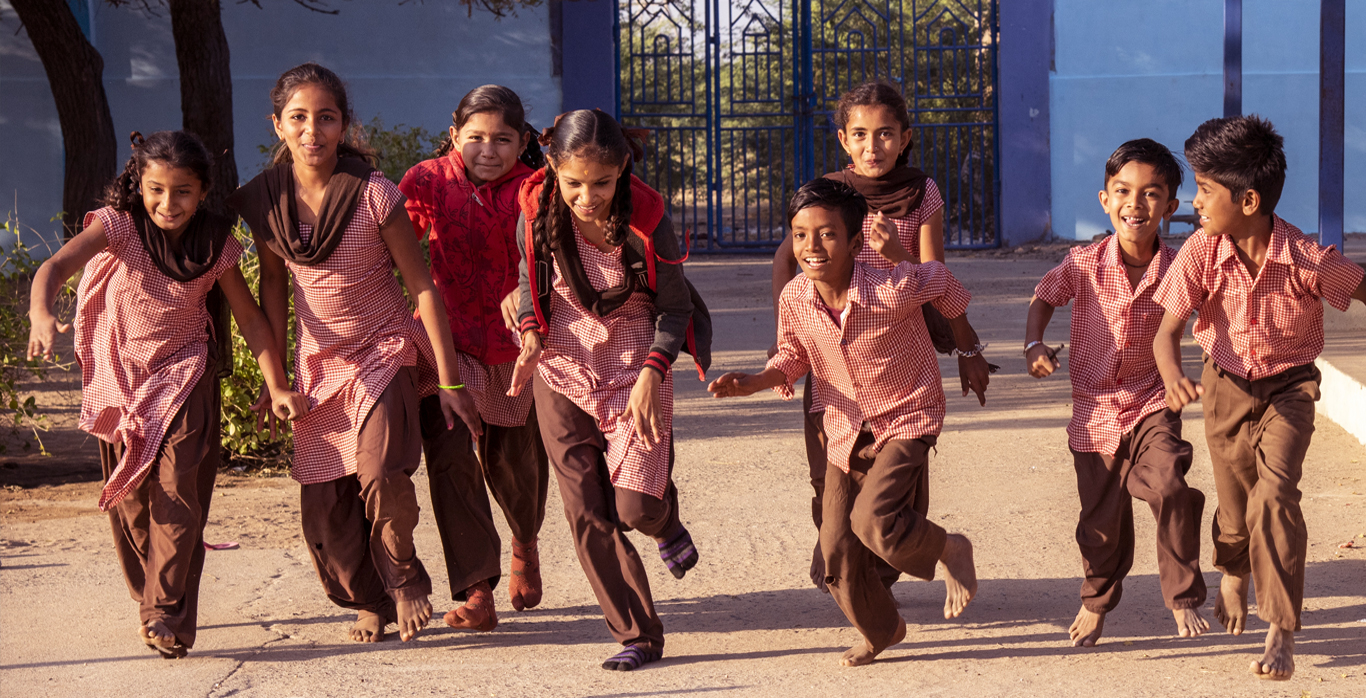 Utthan
To foster students' learning abilities and achieve better learning outcomes at the grassroots, the Adani Foundation charted an innovative intervention in year 2018-19 through project Utthan. This comprehensive intervention entails adopting government primary schools, tutoring priya vidyarthis (progressive learners), arresting the dropout rates and collaborating for staff's capacity building. It has also brought teachers and parents (especially mothers) on board to enhance foundational literacy and numeracy among students.
A local government school is a child's best bet to enroll for schooling and Adani Foundation's aim is to enhance this experience for them. With the support from supplementary teachers called 'Utthan Sahayaks', the Foundation is committed to the cause of quality education and holistic development of children by strengthening the existing educational machinery in rural areas. To this end, it also creates joyful learning spaces with adequate resources and facilities in the schools.
The project is functional in the following locations: Mundra (Kutch) – 2,411 students across 17 schools, Nakhatrana (Kutch) – 1,160 students across 8 schools, Hazira (Surat) – 1,446 students across 10 schools, Dahej – 3,005 students across 14 schools, Surguja (Chattisgarh) – 47 students across 2 schools and most recently Dhamra (Odisha) – 2,291 students across 46 schools/anganwadis.
The project has reached 10,360 students across in 81 schools and 16 Anganwadis
Read more
Read less